Toyota's new mapping system to utilise power of the crowd
The company claim the system will more more accurate than traditional laser-based mapping
Toyota will make use of technology already fitted to its cars to create a real-time mapping service, the company has revealed. The tech will go on show for the first time at the Consumer Electronics Show next month.
The mapping technology uses the cameras and GPS systems fitted to many of Toyota's cars to provide a deeper understanding of road layouts, traffic routes and signage, which the company says is essential for the implementation of safe automated driving.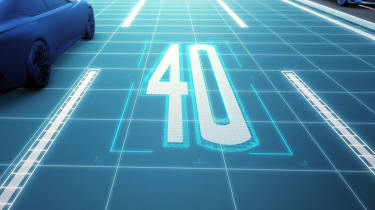 Toyota says that traditional mapping, as used by most sat-navs and GPS systems is of limited use due to the 'infrequent' nature of the data-collection method - essentially, the maps aren't updated often enough. The company continues, saying that, "While a system relying on cameras and GPS in this manner has a higher probability of error than a system using three-dimensional laser scanners, positional errors can be mitigated using image matching technologies that integrate and correct road image data collected from multiple vehicles."
• Nissan Leaf Autonomous Drive first ride
It's a cheaper solution than using expensive laser scanners and though initial scans will be fairly crude and inaccurate, as more and more vehicles pass by the maps will become more and more detailed. Toyota suggests that after scans from multiple vehicles, maps could be accurate to within 5cm. 
The news comes after Audi, Mercedes/Daimler and BMW completed the purchase of HERE maps, the largest mapping service currently in use by in-car sat-navs. 
Read more about CES 2016 on our hub page...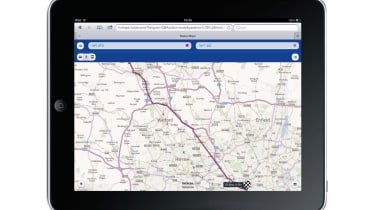 The 'constant update' system Toyota plan is one that has merit - with the constantly changing nature of roads confusing traditional mapping services with ease. This system would update itself utilising the cameras and GPS sensors already fitted to a wide array of Toyota's cars today.
The company suggests that this system could feature on semi-autonomous vehicles from 2020. We'll see a debut at the CES show in Las Vegas next month.
Do you think Toyota are onto something with crowd-updated maps? Let us know in the comments...