Audi working with NVIDIA to create self-driving AI cars by 2020
Audi's self-driving cars will be artificially intelligent when they arrive in 2020, using NVIDIA latest tech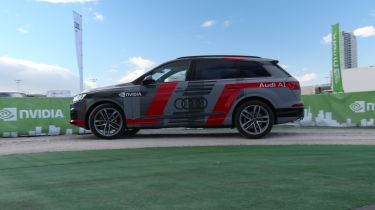 Audi will have self-driving artificially intelligent cars powered by the latest NVIDIA super computers in production and on the road by 2020.
The next generation models will feature level four autonomy - fully driverless with manual options - with test prototypes already on the road.
Audi showcased an artificially intelligent Q7 at CES 2017, driving on a route that it's been learning for just four days. To programme software to drive the route would've taken months.
It utilises NVIDIA's very latest AI car platform that runs off of a deep learning super computer, dubbed Xavier, no bigger than a iPad. In this is a dedicated automotive operating system named DriveWorks.
The system has an autopilot function that reads the road ahead making decisions in real-time based on other road users, pedestrians, traffic lights and lane markings.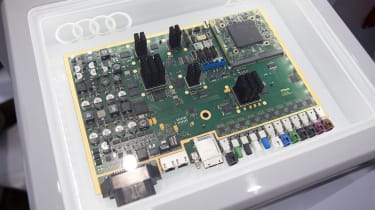 Cloud-based maps mean cars using the system will be able to function around the world thanks to mapping tie ups with TomTom and HERE plus Baidu in China and ZenRin in Japan.
• All the latest from CES 2017
Huang said: "It should be able to drive address to address in large parts of the world or looking out for you."
For when roads aren't sufficiently mapped and the AI isn't confident of taking full control, it'll switch to co-pilot mode where it'll give you advice and support during the journey thanks to natural language processing.
Facial recognition is also included in the hardware as is head tracking and gaze tracking to ensure you're keeping your eyes on the road and alerting you if not.
You'll be able to interact with the system just like Ok Google or Siri and with the inclusion of a lip reading function, it'll hear you even in a noisy car.
• Ultimate guide to self-driving cars
The tech has been testing in the US this year on NVIDIA's BB8 trial car and Huang said it's the most complex machine the firm, better known for gaming, has ever created.
He added: "We have been able to teach a car how to drive, an achievement that was impossible until recently.
"We want the car to be your most personal robot but the tech to do so was incredibly hard until deep learning which has allowed us to realise this vision in the next year."
Are you excitied about the prospect of artificially intelligent cars? Let us know below...