Bosch connected car features touchscreen of the future at CES 2016
Bosch's haptic touchscreen tech seen on its CES concept could appear on a production car as early as next year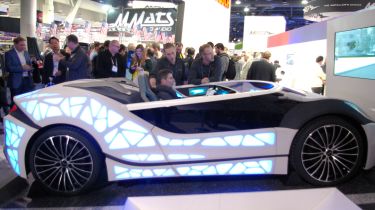 Bosch is a big name in the car industry, supplying a huge amount of engine electronics and in-car tech to many big-name manufacturers – and at CES 2016 the company has brought along a concept car that shows off what it will be supplying in the years to come.
The key tech being showcased on the car is a large 'haptic' touchscreen covering the whole dashboard and centre console. This is a new type of screen that has 'physical feedback' – so you can actually feel the buttons on the screen as if they were really there.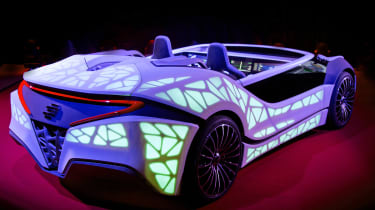 Bosch's Adam Manning told Auto Express that this new touchscren tech could make its way into production cars "as early as the manufacturers' next model year", with Bosch in talks with every major manufacturer around the world.
"It's mainly a safety feature, since you don't have to take your eyes off the road, but there's also the cool factor," he added. "It's something that the younger generation will get excited about." Given time, Manning said, it should appear on all types of car – from high-end models to smaller ones like the Ford Fiesta.
The connected car concept will also show off connectivity tech, which integrates smartphone-like features into the car. You could control your house's central heating system from the car or order a takeaway, but the most important aspect of this tech is cars talking to one another.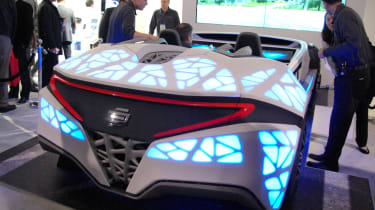 One example given was that if a few cars skidded on black ice, the system would alert all drivers on the same road about the trouble spot. It could warn the driver about anything other cars up ahead have experienced, in theory.
We'll see the haptic touchscreen tech before this connectivity system comes along, according to Manning. The concept also features autonomous driving for motorways – Bosch is working on a 'Highway Pilot' system that could be on customer cars by 2020.
See more from CES 2016 on our round-up page...