German car brands to recall 630k diesel models over dieselgate emissions report
Dieselgate report finds no 'defeat devices' but cars are being recalled to fix exhaust system irregularities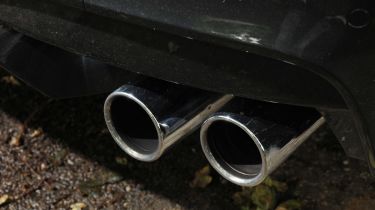 A £1million taxpayer-funded Government test programme has confirmed VW Group was the only car manufacturer to use 'defeat devices' to trick official emissions tests although others were using temperature-based exhaust gas strategies to pass lab tests.
The report on the tests carried out jointly by UK and German Government agencies revealed that no car could get under legal limits for NOx exhaust emissions in real world driving and models are being recalled in Germany - with the same expected in the UK.
German authorities ordered a recall of 630,000 diesel cars from Mercedes, Audi, Porsche, Opel and Volkswagen over the EGR concerns and after initially taking no further action, UK officials U-turned and said they'd be pursuing the manufacturers to offer the voluntary recall in the UK, too.
• VW emissions scandal: everything you need to know
A combined 93 different vehicle types were tested (37 in the UK) with a range of the best-selling diesel models selected - representing 50 per cent of all diesels on UK roads - including the Ford Focus, BMW 3 Series, Nissan Qashqai, Ford Mondeo and Vauxhall Astra.
Patrick McLoughlin, transport secretary, said: "I am pleased to hear the announcement from Germany that Mercedes, Opel, Volkswagen, Audi and Porsche are able to offer consumers changes to their cars which will reduce emissions. I will be seeking urgent clarification from these manufacturers that they will be offering the same fix to car owners in the UK."
Exhaust system irregularities found
No defeat devices were uncovered on any of the models tested but there was evidence of temperature-based "gaming" strategies being used in the EGR (Exhaust Gas Recirculation) system. These are designed to reduce engine temperature and oxygen, which can stop NOx being produced. During the current NEDC test cycle these work at an optimum level but in the real world, when ambient temperature is low or the engine is hot, much higher levels of NOx are produced.
Manufacturers say this is to protect the engine from damage and the EGR strategy is within current laws. While the UK authorities accepted this explanation at first, German officials had doubts and ordered the widespread recall to close the loophole. The UK then followed suit.
Roads minister Robert Goodwill said: "We weren't aware of the temperature situation and that's where manufacturers will need to address if they're to comply with RDE."
Results show both Euro5 and Euro6 cars emitted an average of six times the legal NOx limit in real world tests. Euro5 cars emitted 1,135mg/km on average compared to a legal limit of 180mg/km, while Euro6 models hit 500mg/km (the legal limit is 80mg/km). Only three were within the upcoming 2019 tolerances and none met the standard of the European legislation that's due in 2021, according to the Department for Transport report.
Goodwill said he's "disappointed" NOx results were as bad as they were and called on the industry to raise its game.
He added: "What's been disappointing is the level of non-compliance is higher than expected. It's like passing a driving test when you are being very careful but it's not the real world.
"Air quality is very important and the reason we have done this is to improve public health. I am disappointed the cars we are driving are not as clean as we all thought they might be."
The UK car industry's response
Industry representative body, the SMMT, responded to the report saying: "The differences between the results from official laboratory tests and those performed in the 'real world' are well known, and industry acknowledges the need for fundamental reform of the current official test regime, which does it no favours. SMMT and industry support the introduction of the proposed new and more onerous test, RDE, which will help to reflect better 'real world' driving.
"Once it is fully adopted, all car models newly approved from next year will have to pass this on-road test, as well as a more representative lab test, if they are to be put on the market. This will require significant additional investment by manufacturers but will add greater transparency so consumers can be more confident industry is delivering on air quality while providing ever greater choice."
Which cars were tested?
Cars were sourced from car hire fleets with under 30,000 miles and fuelled with identical winter grade diesel. They were assessed in private labs using the official NEDC test and this was then replicated on track before cars were then taken through an emissions test out on the road based on the 2017 Real Driving Emissions regulations.
What do you think of the Government's findings? Is enough being done to control vehicle emissions?