UK car, van and engine production figures plummet
A perfect storm of issues sees UK vehicle and engine manufacturing a experience "gravely concerning" decline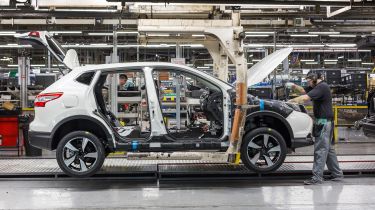 The number of cars, vans and engines built in the UK fell dramatically in 2019 compared to the previous year, with a 14.2 per cent decrease in the number of new cars being built here being described as "gravely concerning" by the country's industry chief.
UK car production fell for the third consecutive year in 2019, a figure made all the more gloomy by the fact that the number of commercial vehicles made here dropped 7.8 per cent, and engine production fell by 7.2 per cent. 
With 1.3 million cars made in the UK, 2019 was the worst year for production since the global financial crisis hit manufacturing in 2010. One glimmer of growth was to be found in the number of alternatively fuelled vehicles (hybrids and EVs) made in the UK; production of these rose 34.7 per cent, with AFVs representing about 15 per cent of the total number of cars built here.
The data, compiled by the Society of Motor Manufacturers and Traders, reveals the number of cars made for the UK domestic market dropped by 12.3 per cent, but with 81 per cent of the cars built here being exported, global issues were the most significant factors in declining UK car production. 
"Brexit has undoubtedly been a change", Mike Hawes, chief executive of the SMMT explained; "But it comes on top of other challenges we face internationally in terms of technology: the shift towards electrification; trade tensions; and changing levels of demand globally."
Only Toyota sees UK manufacturing growth
Toyota was the only major international car company that saw an increase in UK production in 2019, with 148,106 new Toyotas rolling out of the Burnaston plant. This was an increase of 14.7 per cent on 2018, and is partly explained by the new Corolla being made here.
Elsewhere, however, the news was bad. Vauxhall produced 20.3 per cent fewer cars at Ellesmere Port last year, with 61,737 Astras being built; Jaguar Land Rover produced 14.3 per cent fewer cars (down to 385,197 from 449,304) across its two brands and two UK factories; and Honda saw a 32.2 per cent drop in the number of Civics made in Swindon - a factory that is due to close next year.
Investment in UK also down 
While the UK saw £1.1 billion of fresh automotive investment last year, almost all of this was from Jaguar Land Rover, which invested £1bn in EV production facilities over the summer. The figure is also down significantly on the £2.75bn average investment seen over the seven previous years. 
Hawes admitted the global automotive industry was "betting the farm" on electrified cars and that firms were "desperate to get a return" on EV investment, but price remained a barrier to purchase for many.
"Look at what our best sellers are", he said. "Fiesta, Corsa, and so forth; there isn't an electric model that's down in that price bracket. The cheapest electric model is still £30,000 or so. Once you're into £40,000 and above that's 10, 12 per cent of the marketplace. So the price needs to come down, and then you can broaden the demand. Hawes added that much would be down to incentives, as affordable electric cars were "generally loss leaders."
Partnership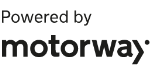 Need to sell your car?
Find your best offer from over 5,000+ dealers. It's that easy.
Repeating calls for an "ambitious free trade agreement" with the EU, Hawes said: "The fundamentals of UK automotive manufacturing remain strong...I hope that we can continue to ensure that the automotive industry is recognised as fundamental to as fundamental to the future relationship with Europe."
What do you think the future holds for UK car manufacturing? Let us know in the comments...