Thousands of private parking fines potentially illegal
Motorists could be in line for millions of pounds worth of repayments, according to RAC Foundation legal expert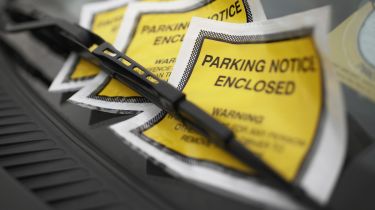 Thousands of motorists fined for overstaying in private car parks could be entitled to millions of pounds worth of repayments, according to the RAC Foundation.
A leading UK barrister presented a legal opinion for the motoring charity highlighting how parking companies are handing out huge charges to drivers, way out of proportion to the losses actually suffered by landowners.
The Protection of Freedoms Act 2012 banned clamping on private land but drivers who stay longer than the time they have paid for are still likely to receive tickets that demand payments of up to £100, and in some cases significantly more.
• Data suggests women speed more than men
John de Waal QC, a barrister at Hardwicke, argues the current exorbitant fines should be seen as penalties rather than a genuine estimate of losses and therefore aren't enforceable by the courts.
If the courts agree with Mr de Waal many of the tickets issued are "extravagant and unconscionable" and drivers are potentially in line to receive tens, if not hundreds, of millions of pounds in refunds.
Early payment discounts could also be deemed unlawful under European consumer legislation, according to Mr de Waal. He said that putting pressure on motorists to pay quickly or face a higher charge isn't allowed as it constitutes a "price escalation clause".
• False whiplash claims wasting NHS time
If signs are not clear or prominently displayed, the charge can also be challenged on the grounds of unfairness, too.
The RAC Foundation pointed to a 2014 case in High Wycombe where a young mother was hit with a £100 fine after being delayed returning to her car as she had to deal with an upset child. She couldn't raise the reduced £60 payment in time and had to pay the full amount despite the cost of parking being just 20p per hour.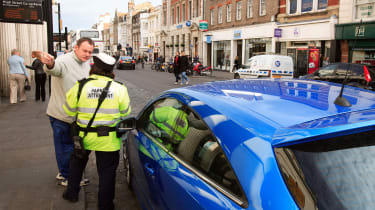 Professor Stephen Glaister, director of the RAC Foundation, said:"We would like to see this legal argument tested in a higher court so that a binding precedent is set. At the same time we would like the government to do what it should have done at the outset and set out what are reasonable charges.
"If the courts agree with Mr de Waal then millions of drivers could be in line for a refund. We estimate that in 2013 alone drivers might have been overcharged by some £100 million."
In 2013 private parking companies made 2.2 million requests to the Driver and Vehicle Licensing Agency (DVLA) for registered vehicle keeper details.
The British Parking Association and the Independent Parking Committee, both accredited trade associations for the private parking industry, recommend that their members do not issue tickets of more than £100 against those drivers who stay longer than they have agreed to when they first park, or do not adhere to other conditions.
• EU to crack down on car clocking
Professor Glaister continued: "Some parking operators have a business model which means they only make a profit if members of the public overstay and can be charged an excessive penalty. We think this model, which invites zealous enforcement, is unfair and not fully understood by the public.
"Ministers thought that the ban on clamping would end parking problems on private land. As we warned at the time, they were wrong. They allowed a system of ticketing to emerge which is barely regulated. In effect drivers have been short changed."
Have you been overcharged for parking recently? Let us know below...