VW UK sales down nearly 14 per cent in January 2016
Dieselgate scandal finally reflected in VW sales figures as cars are ordered in 2015 are registered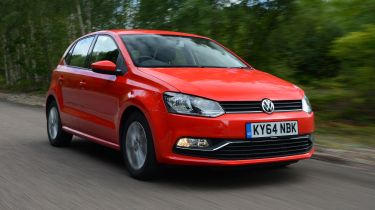 Volkswagen sales are down by nearly 14 per cent compared with last year, according to the latest report from The Society of Motor Manufacturers and Traders (SMMT). The figures are the first to reflect customer attitudes since dieselgate, as cars ordered around the time that the scandal broke are only now appearing in the registration figures.
VW's plight is highlighted because elsewhere it was a record January, with new car registrations rising by 2.9 per cent to 169,678 in the first month of 2016. Over 73,000 of these registrations came from private buyers, up 8.2 per cent on the previous year, and the highest share of private registrations since 2004. Business buyers saw a similar surge in numbers, up 5 per cent from January 2015.
The Ford Fiesta and Vauxhall Corsa dominated last year's sales figures, and though the Fiesta retains the title of 'best selling car' for the first month of 2016, it was the Nissan Qashqai that had bumped the Vauxhall Corsa to third place this month. Over 8,500 Fiestas were sold this January, nearly 4,000 more than the Qashqai or Corsa - a clear sign that Ford still has the market firmly in hand.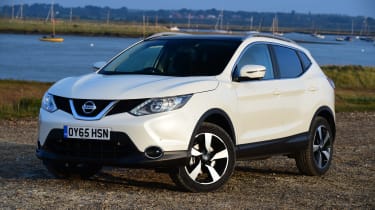 Last year was a bumper year for alternatively-fuelled vehicles as well, with over 4,500 registered in January 2015 alone. This year, however, that number has gone up by nearly a third, to 6,075. Petrol hybrids showed the highest growth in demand – up 44 per cent from last year.
Despite private and business buyers showing strong demand for new cars, fleet purchases saw a decline of 1.1 per cent from the previous year. Nevertheless, 89,901 cars were still registered by the fleet sector this month.
Mike Hawes, SMMT Chief Executive, said: "January's solid performance puts the new car sector in a good position to start the year. Providing consumer confidence remains strong, we expect a more stable 12 months ahead, broadly similar to 2015 which was, of course, a record year."
Check out our round-up of the best selling cars of 2015 here...