Top causes of holiday car breakdowns revealed
New research shows punctures and flat batteries cause the most trouble to motorists when it comes to car breakdowns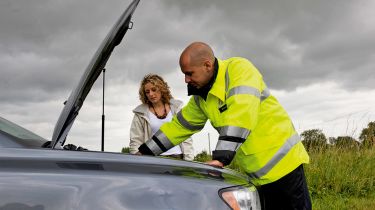 This summer will see 18.5 million Britons driving off on holiday but new research estimates over half a million of their cars will break down by the side of the road without reaching their destination. 
Breakdown cover provider Green Flag estimates 587,922 motorists will break down while on holiday this summer, with punctures causing the most issues. The research also found 70 per cent of Brits will holiday in the UK this summer - up from just 20 per cent five years ago. 
• Prepare you car for a summer road trip
The breakdown provider estimates 73,416 journeys will be hampered by a puncture, with another 71,398 will be stopped due to a flat battery. Faulty batteries will add a further 57,747 to the total, bringing the share of battery and puncture troubles to a third of all breakdowns.
Mechanical gripes like engine faults, a broken clutch, damaged fuel systems, and broken alternators are estimated to hit over 111,000 motorists, causing nearly a fifth of all breakdowns. The research also expects 10,000 motorists to lock themselves out of their car, and over 8,500 to put the wrong fuel in their car. 
Driving holidays are a popular choice
The survey reveals there are many different reasons for heading off on a driving holiday. The majority of people cite the convenience of having a car at their destination, with 49 per cent also citing the advantages of seeing the country more.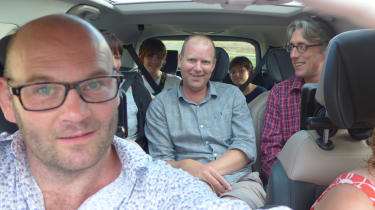 Holidays are expensive, and 42 per cent of motorists say they save money by driving to their destination, while 34 per cent like the chance to spend time with their friends and family in their car.
Nick Reid, Head of Transformation at Green Flag, said: "We're pleased to see that more people are enjoying holidaying closer to home – and that so many of us are opting to hit the roads to explore the local sights.
"At Green Flag we believe that is should be about the journey as much as the destination and having the ability to stop off and recoup as many times as you need, is one of the many advantages of getting behind the wheel."
Perceived benefits of driving to holiday destinations 
| | |
| --- | --- |
| Having the freedom of having your car when you get there | 54 per cent |
| Seeing the country on the way | 49 per cent |
| Saving money on travel | 42 per cent |
| Stopping off at various places | 39 per cent |
| Spending quality time together as a family | 34 per cent |
Will you be driving to your holiday destination this summer? Tell us in the comments below...