Our cars: what the Auto Express team drives
We drive the latest cars for a living, but what motors do we have sitting at home?
Take a look at the driveways of the Auto Express staff on any given day, and you'll see all manner of new cars. We adore the latest models, to the extent where we've been known to put our money where our mouths are, and lease or buy our own brand-new motors. But we also grew up in the era when the modern classics you'll see over these pages were simply 'modern' or, if we didn't, our parents certainly did. Either way, there's undoubtedly a touch of automotive nostalgia at play in our hearts, and we're suckers for a modern classic. 
But the era we're talking about has more than just nostalgia in its favour: there is a sense among many that automotive design and engineering reached a high point in the past two or three decades. Safety, comfort and convenience mean cars from this era can be easily used as daily drivers, and be depended upon to start when we fancy a track day or B-road blast. 
It goes without saying that you should do your homework when choosing a modern classic. Some of our cars cost the equivalent of the deposit for a new family hatch, but we're all-too aware that a biggish bill could effectively write off our pride and joy. That's a gamble we've happily made, though, and like true enthusiasts, we couldn't pass up the opportunity to write about our cars.
Ford Focus Zetec Estate
Approx value: £600
Year: 2002 
Economy: 33mpg
Engine: 1.6l 4cyl 
Power/torque: 98bhp/145Nm 
Transmission: Four-speed automatic, fwd
0-62mph: 12.1 seconds 
Top speed: 109mph
Owner: Stuart Milne Executive editor
Cards on the table: if you were buying a Mk1 Ford Focus, it wouldn't be an estate with a 1.6-litre engine and an automatic gearbox. But, weirdly, that'll probably make it a far rarer car than a three-door ST170 in the coming years. That's what I keep telling myself at least. 
I've always liked the first-generation Focus, and this is my second, but I bought it for entirely practical reasons just before my eldest child was born. In fact, it now has huge sentimental value, because it took both my kids home from the hospital after they were born. 
A lack of performance means my Focus will struggle to get out of its own way, but it's still an utter delight to drive. The steering is beautifully weighted and brimming with feedback, while the ride wasn't just exemplary compared to its contemporaries, it's still brilliant today. The compact dimensions – it's a whisker wider than a current Fiesta – mean it's easy to place on the road, and its New Edge design has grown old more gracefully than pretty much any other late-1990s model. Naturally, it's not perfect: the lack of power is remarkable by the standards of today, the door mirrors are tiny, and it corrodes like any other 20-year-old Ford, but the Focus was such a landmark model that it deserves classic status.
BMW 328i coupé
Approx value: £4,500
Year: 1997 
Economy: 30mpg
Engine: 2.8l 6cyl 
Power/torque: 193bhp/280Nm 
Transmission: Five-speed manual, rwd
0-62mph: 7.0 seconds 
Top speed: 147mph
Partnership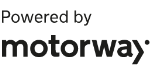 Need to sell your car?
Find your best offer from over 5,000+ dealers. It's that easy.
Owner: Alastair Crooks Content editor
For many classic car owners the golden rule is to keep it original, but I haven't done this with my 328i. The car started out as an automatic SE model (as astute BMW fans will note from the seats), but now it's a manual with Sport bumpers and M3 'Sunflower' rims. The engine has also been fettled to produce more power and, subsequently, the brakes have been upgraded as well. 
Many E36-generation models end up as track cars or drift machines – which is equal parts a testament to the excellent chassis and engines, and the relative affordability with which you could pick one up. Now, with many buried in tyre walls or rusting away in scrapyards, prices are starting to rise.
I spent a few years pining after an E36 coupé, especially one with a straight-six engine and in subtle Boston Green. Having bought it in early 2020 I haven't been able to drive mine as much as I'd hoped, but the car still puts a smile on my face just by looking at it. 
Jeep Cherokee 4.0 Orvis
Approx value: £5,000
Year: 2000 
Economy: 19.2mpg
Engine: 4.0l 6cyl 
Power/torque: 181bhp/300Nm
Transmission: Four-speed automatic, 4WD
0-62mph: 9.5 seconds 
Top speed: 112mph
Owner: Steve Fowler Editor-in-chief
This purchase was a long time coming, not least because of the number of cars I'd seen and rejected or missed out on. But at long last, June the Jeep joined the family and the work began – as it has to on most modern classics.
First up, a trip to RCBS 4x4 specialist for a full service and check over. The guys there were recommended by the Cherokee XJ group on Facebook – a tremendous resource – and my car returned feeling fitter than before and with a reasonably clean bill of health. Phew.
There was still plenty to do, though, starting with some of the bodywork scrapes being repaired by my local SMART repairer, then a proper valet by Richard Tipper of Perfection Valet – the shine on the bonnet made me laugh, it was just so good!
Treating the undersides with Bilt Hamber's anti-corrosion treatment was next up – it's an old 4x4 after all – before upgrading the audio system. I wanted to keep the original set-up, but as I plan to use the car quite a lot, connectivity was important. So I'm fitting an (Auto Express award-winning) Kenwood DMX5020 system with Apple CarPlay, although that requires a new facia panel from a Jeep specialist in the US via eBay. I'll keep the old stuff, just in case I have a change of heart one day.
What's already clear is that owning a modern classic means there's always a list of jobs to be done – and money to be spent. But I love my Cherokee's chunky style, the way it drives and the beefy 4.0-litre petrol straight-six.
It's also a decent investment, because this most classic of SUVs is in demand right now, and prices are on the up. Not that I plan to sell – June is definitely a keeper.
Nissan 350Z GT
Approx value: £12,000
Year: 2005 
Economy: 24mpg
Engine: 3.5l V6 
Power/torque: 276bhp/363Nm
Transmission: Six-speed manual, rwd
0-62mph: 5.7 seconds
Top speed: 155mph
Owner: Dean Gibson Senior test editor
I owe my life-long love of cars to my dad, and I also owe him for running this 350Z. He bought the GT-spec model (and the reg plate) new in early 2005, and used it almost exclusively for longer trips, while it has benefitted from a lifetime of main-dealer servicing. With fewer than 17,000 miles on the clock, it's among the lowest-mileage 350Zs in the country. Unfortunately, my dad had a life-changing operation at the start of the year, and he's unlikely to ever drive the Z again, so now I'm looking after it. 
It's stock apart from the wheels, and even those aren't far from standard. Corrosion is a common complaint for 350Z alloys, so they were refurbished in Audi gunmetal grey a few years ago. Underneath, the car is mechanically stock, and it's all the better for it. The Z was lauded when it was new, and this one is still a gem. The 3.5-litre V6 has masses of torque, so you can trundle around town in sixth gear if you want, yet it'll rev to 6,600rpm and deliver seamless power all the way. It sounds fantastic while doing so, too. 
The motor is connected to a six-speed manual gearbox that still has the tight, rifle-bolt action that endeared the Z to the first journalists that drove it, while the weighty controls mean it's a car that demands some effort to get the best from it. Yet take it easy, and the 350Z is a great cruiser.
As time goes by and the number of Zeds on the road dwindles, I like to think that this one stands out for all the right reasons. The 350Z was a landmark car that deserves as much recognition as the 240Z that it emulated, or any GT-R, and I'm proud to be looking after such a sweet example – not just for Nissan's sports-car history, but also for my dad.
Fiat Panda 100HP
Approx value: £3,500
Year: 2008 
Economy: 43.5mpg
Engine: 1.4l 4cyl 
Power/torque: 99bhp/128Nm 
Transmission: Six-speed manual, fwd
0-62mph: 9.5 seconds 
Top speed: 115mph
Owner: James Brodie News and reviews ed
Look no further than the Fiat Panda 100HP if you want a small, fun car that won't break the bank. That's the overriding impression I got after reading the first reviews of the car when it launched in 2006, and it's still applicable to this day. 
Its sub-£10k asking price and a stint on the evo magazine Fast Fleet alongside the most exotic supercars of the time meant it was one of the more curious things my 13-year-old self had ever seen in a car magazine. I'd only known the Panda Mk2 as a holiday rental donkey, yet there it was, with a wide bodykit, on 14-inch wheels with a rude exhaust poking out of its rear end, and earning just as many stars as the big boys. What on earth was going on here? 
I had to find out, although it took another 14 years to do so. This one is mine, but it's no stranger to these pages: it's a former member of Fiat's UK press fleet, so has appeared in Auto Express, evo and many rival titles over the years. It's also exactly as described in its various reviews of the time – this is a distinctive little motor, and it wears its character very much on its sleeve. 
Everything you'll read about the cheeky induction roar of the 99bhp 1.4-litre four-cylinder engine, the sweet six-speed gearbox and the astonishing firmness of the ride are all immediately on show. It's still, to this day, a proper rival for modern machinery such as the Volkswagen up! GTI, such is its charm, and surprisingly engaging performance. 
MK Indy R
Approx value: £8,000
Year: 2009 
Economy: N/A
Engine: 1.0l 4cyl 
Power/torque: 178bhp/120Nm
Transmission: Six-speed sequential, rwd
0-62mph: 3.2 seconds (est) 
Top speed: 140mph
Owner: Sean Carson Associate editor
Few years ago, and it's pure driving to me. I've always loved the Seven, so when I was relatively fresh out of university and had a few pounds in my pocket, I had to have one. My budget didn't stretch to the real thing unfortunately, so I settled for a very focused 'Seven-alike' called the Indy R, made by the company MK Sportscars.
My car originally used the 1.0-litre engine from a Suzuki GSX-R 1000 motorcycle. It still does, except I've rebuilt a second motor with a breathed-on head that I flowed myself, new cams, a new exhaust, more compression and a full fuel and ignition map (raising the rev limit to 13,000rpm) to make the most of the updated mechanical components. A certified 178bhp at the rear wheels for a 2004 engine is strong, up more than 10 per cent on its standard output. 
The bike engine means that my car weighs considerably less than 500kg (it has no windscreen or doors), so the power-to-weight ratio makes it very lively. One of the best things about it is the straight-cut motorcycle gearbox, which allows me to use a simple quickshifter sensor for full-throttle upshifts in less than 50 milliseconds. I've also rebuilt the suspension (pushrods with inboard dampers up front and double wishbones at the rear, so it's a sophisticated set-up, even compared with a Caterham), upgraded the brakes, fitted a limited-slip diff and tuned many elements.
It's a visceral experience, and I mainly use the Indy R on sunny weekends and track days, but I love the purity and engagement that it gives me.
Mercedes CLS 320 CDI
Approx value: £4,000
Year: 2006 
Economy: 37.2mpg
Engine: 3.0l V6 diesel 
Power/torque: 221bhp/540Nm
Transmission: Seven-speed automatic, rwd
0-62mph: 7.0 seconds 
Top speed: 153mph
Owner: Hugo Griffiths Consumer and features editor
It's rare for a large car to be elegant, but the original Mercedes CLS is beautiful. The tapering, pinched rear is a highlight, as is the unbroken swage-line that runs from the front wheelarch to the tail-light. This has such organic artistry that I can imagine the car's designer, Michael Fink, drawing it with a single swoop of his pencil.
As well as defining the four-door coupé class, the CLS is an astonishing motorway car – it slinks up the road, low, fast and substantial. I drove to Cornwall the day I bought it, arriving refreshed and unstressed after five hours. The torquey V6 diesel covers endless miles at an efficient 1,800rpm, while the cabin is luxurious and modern. 
I'm not immune to its flaws – it's a heavy car and handles like one – but since it's based on the contemporary E-Class, it's a far simpler car than an S-Class, and what bills I've had (cross fingers) have been minor – £200 on a differential seal, for example. The CLS impresses me every time I glance at it through a window, or get behind the wheel.
Citroen Saxo VTR
Approx value: £1,500
Year: 2002 
Economy: 42.2mpg
Engine: 1.6l 4cyl 
Power/torque: 99bhp/136Nm 
Transmission: Five-speed manual, fwd
0-62mph: 9.4 seconds 
Top speed: 120mph
Owner: Alex Ingram Chief reviewer
I'm a sucker for a hot hatchback, and for me, nobody does them better than the French. Renault, Peugeot or Citroen, it doesn't matter; all have produced examples that will go down as among the greatest of the breed – or cult heroes at the very least. Having previously owned a Peugeot 205 1.9 GTi (I hugely regret selling that) and a stripped-out, breathed upon 205 XS (likewise), late last year I jumped over the PSA fence and into a Citroen Saxo VTR. 
The icon of the late-nineties tuning scene, the VTR wasn't peak Saxo – that was reserved for the VTS with the 16-valve head – but for me it still fits the hot-hatch bill.
Weighing in at just 920kg, it's incredibly light by modern standards, and at 3.7 metres long and 1.6 metres wide, it's also tiny. This gives it agility in spades; the thrill with the VTR is to preserve momentum through the turns to make up for its modest 99bhp power output. You'll find no fake exhaust parps or electronic enhancement here – the Saxo offers a level of interaction and honesty that no modern hot hatch can match. Given that tidy examples still cost less than £1,500 and it'll do 50mpg at a cruise, it's incredibly cheap fun, too.
What are my plans? Well I'm going to slam it to the floor and bolt on Veilside-style bumpers. Nah, not really. The aim is to get it handling as sweetly as possible; that means high-quality dampers, renewed mountings all round, and little else. This is one VTR that will look completely original.
BMW 523i SE
Approx value: £3,000
Year: 2000 
Economy: 37mpg
Engine: 2.5l 6cyl  
Power/torque: 168bhp/245Nm 
Transmission: Five-speed auto, rwd
0-62mph: 8.5 seconds 
Top speed: 142mph
Owner: Ben Hodges Carbuyer dep ed
When it comes to 1990s car design, the E39-generation 5 Series has always been iconic for me, harking back to an era of subtle BMW styling. My 2000 523i SE isn't the fastest – the 'M52' 2.5-litre straight-six only makes 168bhp – but it does redeem itself with silky power delivery and a smooth auto box, so it's effortless to drive. 
I've upgraded the brakes and fitted coilover suspension to sharpen the handling, but despite a 65mm drop in ride height, it's still surprisingly comfortable. Cosmetically, originality is key, so I refitted period-correct amber indicators and new tail-light covers, and spent a year sourcing a set of 18-inch 'Style 42' BBS alloys. My 523i has been reliable, too, with the only major repair being a refresh of the cooling system after the original radiator failed. While it's not a concours example, it's very clean for a two-decade-old car.
Check out our list of the best British modern classics you can buy now...