Alfa Romeo
Click here for a detailed guide to the best Alfa Romeo deals in 2010.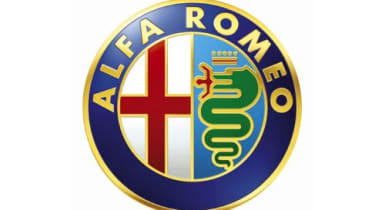 */The success of Alfa's MiTo is keeping discounts at the famous Italian marque to a minimum. The Golf-rivaling Giulietta hatchback, introduced this summer, is still too new to see a significant reduction too - so head to the dealers for the best finance deals and the brokers for the best cash savings. The same goes for the 159, but broker-style savings can sometimes be haggled at the dealer.
Alfa Romeo deals: Headline figure is £165 a month for the 78bhp Mito Junior at a reasonable 5.4 per cent APR. No money off unless you haggle, but the deposit for this four-year PCP finance deal is low at just £1,500. Another £44 a month hands you the 1.4-litre, 135bhp turbo model in higher 'Lusso' spec, 1.4, or pay £249 a but be aware that the APR on these models is higher, at around 6.4%, and the annual mileage limit is very low, at just 6,000 miles.
Marketplace deals: Head to the brokers for the best cash deals. At Broadspeed, the turbocharged 95bhp JTDm diesel in 'Turismo' spec drops from £14,410 to just under £13,905 – a cut of over £500.
Alfa Romeo deals: The most affordable way to get your hands on Alfa's latest hatchback is through one of its PCP finance deals. If you can lay your hands on a £3,399 initial deposit and £249 a month over three years then the base 'Turismo' spec 120bhp 1.4 petrol can be yours, with a competitive 6 per cent APR interest rate and a generous 10,000 mile annual limit.
Marketplace deals: Dealers simply won't offer discounts on a model this new, so independent brokers will also struggle. What's more, there is still a waiting list for the car, so the best advice is to head to the dealer and haggle.
Alfa Romeo deals: There used to be a wide range of finance packages on the attractive 159 saloon, but the brand has shifted the focus of its offers towards its two new models, so be prepared to haggle or head to the brokers if you want money off up front.
Marketplace deals: Head to the brokers for the best deals on the top-selling diesels. For example Broadspeed has nearly £2,000 off the 170bhp 2.0 JTDm saloon in Lusso spec, dropping it to £22,752