BMW
Click here for a detailed guide to the best BMW deals in 2010.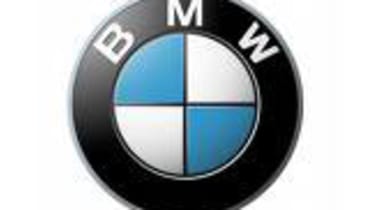 There are offers aplenty at BMW! For winter 2010, the German car maker is offering a free choice of different equipment upgrades, or low rate finance deals on all of its new cars. Direct cash discounts remain hard to come by, however the brokers are still wangling great deals on new, UK-sourced BMWs, so keep an eye out
BMW deals: Lots of 1-series sweeteners right now, you can pick a choice of free upgrades from a list set by BMW or get 6.9% APR over three years through BMW Select Finance. Pricy options like the comfort pack, which includes cruise control, parking sensors, and automatic headlights are the best to go for, as they quickly improve the resale value of your car, however the upgrades can't be had on 'Sport' versions of the rear-drive hatch.
A finance offer with the 116i Sport means it can be yours with a three-year PCP deal pegged at £199 a month, with a deposit of £4,139 to pay, but the dealer will chip in an £836 contribution as an extra incentive. 


Marketplace deals: The dealers may discount, but for on-the-table deals head to the brokers. A 120d SE 3dr for example is nearly £1,660 cheaper than listed, at £21,010 from broker Broadspeed.
BMW deals: A few ways to save money on BMW's junior executive: First: Choose either of two spec upgrades for free on both the saloon and Touring. Upgrades range from a visibility pack, which includes Xenon headlights, rain sensors, and headlamp washers, to full Dakota leather trim for the interior. Second: take out the finance deal on 318i Exclusive Edition or the sportier BMW 318i Sport Plus. Three-year PCP finance on the Exclusive (which includes complimentary 17-inch alloys and chrome exterior trim) sets payments at only £299 a month. Interest rates have fallen too, from 6.8% to 5.9% APR.
Marketplace deals: All the dealers sing to the BMW tune, so the best discounts are to be found at the brokers. Sample saving on a UK car at Broadspeed: well over two grand on the economical 320d SE saloon, taking it down to £25,082.
BMW deals: The options upgrades get a more generous the higher up the range you go, so for the Z4 you can now get desirable gear like a connectivity package and navigation system at no extra cost, but the best deal by far is for £2,000 off the list price if you buy through BMW Select Finance. The PCP deal for the sDrive23i SE sets payments at just £299 a month, with the dealers contributing a sizeable amount to the deposit, but the 9.8% APR interest rate is high.
Marketplace deals: Broker prices will still beat BMW's finance offers hands down. The same sDrive 23i SE at Broadspeed is £2,584 less at £28,916.