Chevrolet
Click here for a detailed guide to the best Chevrolet deals in 2010.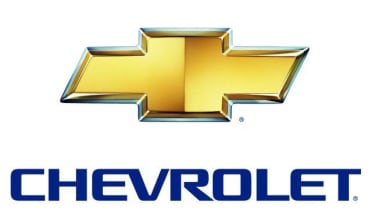 Chevrolet will continue to offer its '5 Year Promise' bundle on all models until the end of the year. That means five years free warranty, five years free servicing, five years roadside assistance and five years of MOT tests all thrown in. This deal means that actual cash discounts are scarce, but always remember to push the dealers for something extra.
Chevrolet deals: With an all-new replacement due next year, the Aveo isn't the freshest supermini around, but the '5 Year Promise' makes this car a temptingly hassle-free ownership prospect. Be alert however, as there are several mileage limits to be aware of, like 60,000 miles from the third year of warranty cover onwards, and a 50,000-mile ceiling on the servicing deal. If you exceed the mileage then you'll foot the bill for any maintenance required.
Marketplace deals: The brokers are the place to go for a proper cash discount. The practical five-door Aveo 1.2 LS, which comes with air-conditioning and electric windows, can be had for just £8,465 when bought through Broadspeed – close to two grand off the list price.
Chevrolet deals: The funky Matiz replacement offers the lowest list prices in the brand's range, starting at just £6,945. But apart from the '5 Year Promise' deal, offers for this city car are hard to find. However, image conscious buyers can personalise their new car with 'tag' kits, including body stickers, branded floor mats and colourful decals for just £199.
Marketplace deal: Because this model is still so fresh, dealers are reluctant to give straight discounts, but online brokers Broadspeed take £250 off the list price of the top-spec 1.2 LT five-door. It might not sound like much, but pushes the price below the magic £10,000 mark.
Chevrolet deals: The best offer on the Chevrolet's British-Touring-Car-contending saloon is with the "5 Year Promise" deal, with five years free servicing up to 60,000 miles, and an extended 5-year warranty to keep your mind at ease. There's a hatchback version of the car in the works, but buyers after a sportier Cruze can get their hands on a 'CS' performance pack, which includes lowered suspension, rear spoiler, and white 18-inch BTCC-style alloys, for £1,595.
Marketplace deals: Not the deal-fest you'd expect, but there are discounts to be found on the Cruze. Main dealer Perry's of Rotherham will cut £3,500 off the list price of a 1.6-litre petrol in 'S' trim, air conditioning is still included, and the whole car is great value at £9,865.