Hyundai
Click here for a detailed guide to the best Hyundai deals in 2010.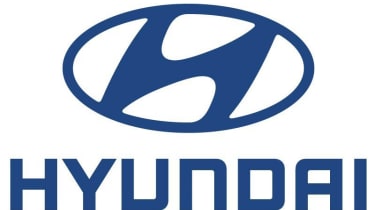 The undisputed big winner of the scrappage schemes this spring, Hyundai is continuing with its generous 'Trade and Upgrade' scheme. If you've got a car between 7-10 years old to part-ex, the Korean firm is definitely worth a look.
It covers everything from the i10 city car to the seven-seat Santa Fe, with discounts ranging from £1,500 to £3,000. However the new ix35 crossover is not included. If you don't have an old car to exchange, then don't worry, equally hefty price cuts can be yours through special 'i can' finance deals, covering the company's smallest three models, the i10, i20 and i30.
Hyundai deals: The Korean manufacturer will continue offering heavy discounts when trading in an old car, so expect at least two grand off the list price when part-exchanging. If you're after a three-door 1.2 petrol in 'Classic' trim, then it can now be had with £1,525 wiped off the asking price, through a PCP finance deal. The three year deal has an initial deposit of just £150, and a relatively low interest rate of 5.9 per cent APR, but the annual mileage limit is a strict 6,000, with costly charges for going over.
Marketplace deals: Good savings can be had at the Evans Halshaw dealer group. Formerly Reg Vardy, its showrooms have the same i20 1.2 Classic with £1,221 off, taking it down to just £7,999. The Classic comes with ESP, air-con and electric front windows all as standard.
Hyundai deals: The pick of the bunch as far as the 'Trade and Upgrade' offer goes, if you do have an old car to exchange then a minimum £3,000 discount can be had off the list prices of the i30, taking the 1.6 petrol Comfort with air-con and 16-inch alloys to just £11,100. If you don't have a car to exchange, then you can still get a £1,500 customer saving with PCP finance deals.
The i30 is also subject to the 'i can' finance deal, which means a straight up customer saving of £2,305 on the 1.6 CRDi Comfort, taking it down to £12,595. Monthly payments are set at an affordable £179, but there's an initial deposit of £1,300 to find. Once again, allowed mileage each year is just 6,000 miles, so if you need to use the car a lot, it might be better to look elsewhere.
Marketplace deals: The i30 attracts some of the best deals around, with dealers and brokers jostling to give you the lowest possible price. Main Dealer Evans Halshaw have the 1.4 petrol Classic for £10,999, a saving of nearly two grand, while online brokers Broadspeed have the most powerful 1.6 CRDi diesel Comfort version with £3,040 off, down to just £11,686.
Hyundai deals: Savings of £2,000 on all models of Hyundai's off roader are available, but take this as a starting point and don't be afraid to haggle for a better deal.
Marketplace deals: If you don't have an old banger to trade in then you can still find a decent saving by shopping around. Broker Broadspeed will cut £3,237 off a five-seater 2.2 CRDi Premium, with dual-zone climate control and parking sensors, down to £20,133.