Kia
Click here for a detailed guide to the best Kia deals in 2010.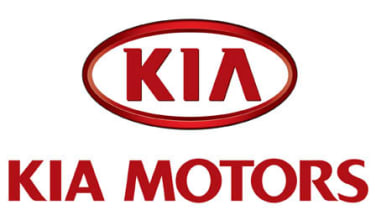 A prosperous few months for Kia means deals are hard to come by, but those willing to go for older models like the Sedona and Magentis can still secure big cash discounts, with the latter due to be replaced by the new Optima saloon next summer. The 'Seven Year Switch' part exchange scheme offers price cuts to customers who trade in a car that is between seven and ten years old. It runs untill the end of November, and a seven-year, 100,000 mile warranty for the new vehicle is included as standard.
Kia deals: The 'Seven Year Switch' means the price of the Cee'd 1.6 CRD 2 drops by two grand to £12,995. Same deal too for the Cee'd SW estate, but not for the 'Strike' special editions. However, prices for the highly-equipped VR-7 edition Cee'd now start at just £11,695.
Marketplace deals: Main dealers might not be bursting with discounts, but online brokers like Broadspeed have serious savings on MY10 cars, with the green EcoDynamics 1.6 CRDi ive door hatch on sale for just £12,574 - that adds up to a huge £2,681 off the full list price.
Kia deals: The quirky and roomy Soul hatchback is reduced by £2,000 across the range as well, but only on models registered before the end of November. Customers who get in early can drop the price of the entry level 1.6 petrol 1 model to £9,850.
Marketplace deals: Once again main dealers won't offer discounts up front without a part-exchange, but brokers Broadspeed will shave just over a grand off the price of the same base 1.6 petrol, now down to £10,515.
Kia deals: The Korean company is driving down the price of its last generation saloon to clear the way for the arrival of the sleek new Optima, so there's never been a better time to pick up a bargain. The Magentis is being offered with a very generous £3,000 price cut across the range, meaning prices now start at £15,995 for the 2.0 CRDi diesel in 'TR' trim. As is standard with all Kias, there's a seven-year warranty included.
Marketplace deals: The dealer offer might be tempting, but the brokers show just how low you can go – the same well-equipped diesel can be had with £4,371 off at £14,624 bought through Broadspeed.