Citroen ditches Picasso badge
French firm will use SpaceTourer badge for current and future MPV models, ditching the popular Picasso nameplate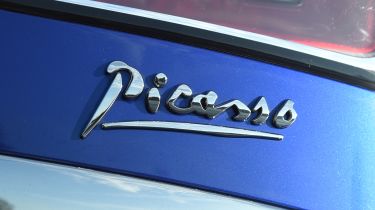 Citroen will ditch the popular Picasso nameplate later this year in favour of the newer SpaceTourer badge. As a result, the Citroen C4 Picasso will be renamed C4 SpaceTourer, while future MPV models are expected to also use the new name.
From 1 May 2018, all new C4 Picasso and Grand C4 Picasso models will be rebadged C4 SpaceTourer and Grand C4 SpaceTourer respectively. The news comes ahead of the brand's appearance at the Geneva Motor Show, where it'll debut the recently revealed Citroen Berlingo.
The Citroen C4 SpaceTourer joins the full-size nine-seat SpaceTourer to complete the brand's newly badged MPV range. Alongside these, Citroen will reveal the SpaceTourer Rip Curl Concept – a 4x4 camper can focused on outdoor sports. This is joined by special edition Rip Curl versions of the C4 SpaceTourer and Grand C4 SpaceTourer.
Citroen's Geneva show stand will also feature the new C3 Aircross and C4 Cactus, as well as the C3 supermini, which has now sold more than 300,000 units worldwide.
We'll have more information, news and images direct from the show floor at Geneva next week.
Get the latest news ahead of the 2018 Geneva Motor Show…