Daimler Dart: Buying guide and review (1959-1964)
A full buyer's guide for the Daimler Dart (1959-1964) including specs, common problems and model history...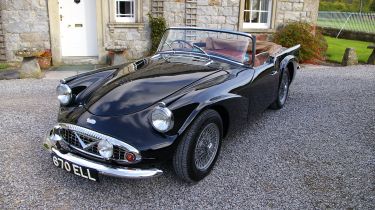 Perhaps it's those awkward looks or maybe it's because just 2645 were made over five years, but the Daimler SP250 Dart is a rare sight indeed. Whatever the reasons, if you're thinking about buying a classic British two-seater sportscar with a bit of poke, don't assume you've got to buy a Triumph TR, Sunbeam Tiger or big Healey – the Daimler is a truly worthy alternative to any of these.
There is a snag, however: those fortunate enough to already own an SP250 know all too well what cracking cars they are. As a result, although the Daimler is so often overlooked, demand still easily outstrips supply.  
The SP250 has a lot going for it, from great parts supply and exclusivity to good dynamics and a superbly flexible V8 engine. It's also more affordable than you might think, while upgrades are easy and bodyshell corrosion isn't an issue – the plastic panelling also ensures decent agility and excellent economy.
On the downside there aren't enough really good ones to go round so you'll search long and hard to find something truly special. Once you've landed one, you'll know that all the time and effort was worth it.  
Which Daimler Dart to buy?
As the the Daimler SP250 was perhaps a little rough around the edges when it was launched, a number of revisions were made through the years. The first major change came in around 1961, with these cars known as B-Spec. This included some serious chassis reinforcements that massively reduced flex.  
The basic specification and quality of these was significantly better. The final C-Spec revisions came in in 1963, bringing even more standard equipment, including a heater and cigar lighter.  
The difficulty is that you might actually struggle to find a good example, due to limited supply. This makes finding your ideal spec surprisingly difficult. 
Not only does the SP250 pack a V8 but it's a superbly flexible and durable unit. It gained a poor reputation in the V8 saloon but the lighter SP250 doesn't strain it nearly as much, leading to a typical lifespan of 250,000 miles. 
Daimler Dart performance and specs 
Engine

2548cc V8, 16 overhead valves

Power
140bhp @ 5800rpm
Torque
155lb ft @ 3600rpm
Transmission

Four-speed manual, rear-wheel drive

0-60mph
8.9sec
Top speed
124mph
Dimensions and weight
Wheelbase
2337mm
Length
4077mm
Width
1537mm
Height
1276mm
Kerb weight
940kg
Weight
1000kg
Daimler Dart common problems 
• Body: the plastic bodyshell can't rot but the thick glassfibre can crack, although not structurally. The panelling forward of the windscreen is most likely to be affected but you also need to check around the door handles and boot hinges, where stress cracks can appear. 
• Chassis: it's the chassis that's likely to present significant problems because it's made of steel, so can rust, leading to weakening of the car's structure.  
• Frame: the frame's design is straightforward and checking its condition is similarly simple: just start at the front and work back. Putting the car on ramps is essential; don't be tempted to buy an SP250 without scrutinising the underside.  
• Corrosion: the front tubular crossmember often corrodes badly, and this houses the mountings for the bodyshell as well as the steering box. New crossmembers are available and replacement typically takes around four hours.  
• Suspension: the front suspension turrets can also rust and, while plating is usually acceptable, serious corrosion will require complete replacement. Fresh turrets are available but fitting them means the bodyshell has to come off.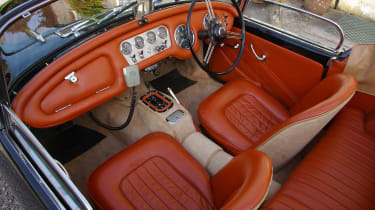 • Welds: also look for cracking of the welds around the mounting brackets for the lower wishbones; fixing these involves removing the engine. Replacement chassis are no longer available and if what's there has corroded badly you'll need to remove over 50 sets of nuts and bolts to lift off the bodyshell.  
Partnership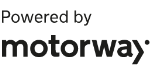 Need to sell your car?
Find your best offer from over 5,000+ dealers. It's that easy.
• Rust: finish off by looking at the rear spring hangers, the crossmember behind the rear axle and the strengthening beams behind this crossmember. All can corrode and only the latter two are straightforward to fix.  
• Cooling system: the cylinder heads are alloy and the block is cast-iron, and if the coolant's anti-freeze level hasn't been maintained it's likely that the water jackets of the heads will have corroded. Once the cooling system is compromised, overheating is guaranteed, so check the underside of the oil filler cap for white emulsion, signalling that one or other of the head gaskets has already blown. If things are really bad, one of the cylinder heads may also have warped.  
• Valves: a tappety top end could be down to valve clearances needing adjustment but the valve guides can also move in the head, which means a more involved fix is required – although it's not especially costly. The exhaust valves also clog up through carbon deposits, leading to lumpy running; a shot of Redex can often cure this.  
• Oil: your final check should be the oil level and pressure, for these engines tend to use a pint of lubricant every 300-600 miles. A good sign is 15psi on the gauge at tickover and 35-45psi at 40mph.  
• Transmission: if the SP250 has an Achilles' Heel it's the transmission, which incidentally was never offered with overdrive. Any car that's been driven hard will be displaying signs of wear such as whining, jumping out of gear or baulkiness.  
•Gears: hard driving can also lead to gears being stripped, with first being especially weak: copious clicking means the teeth have been damaged, while continuous whirring points to worn teeth. The rear axle is also fragile, with the crown wheel and pinion likely to be worn. Post-1961 cars feature a stronger axle but, whatever the car's age, look for oil leaks from the axle, suggesting that the axle tubes have started to separate from the casing. 
• More suspension: if the front suspension hasn't been greased every 1000 miles there's a good chance the trunnions and vertical links will have worn. While fresh trunnions are only £35 apiece (they're the same as TR3/4 items), refurbished links are an eye-watering £1350 each, which is why you need to jack up the car and check for any detectable wear – if in doubt, you could put the car through an MoT test and let the tester find any wear for you. At least the rear suspension won't present any horrors, the most likely problems being sagging leaf springs or leaking lever-arm dampers – which are relatively easily and cheaply fixed.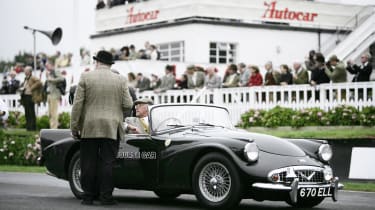 • Brakes: brake problems are unlikely, unless any of the parts have worn out – but it's all cheap and easy enough to fix. The most likely issues are with scored, warped or worn front discs, or leaking rear wheel cylinders. The handbrake cable can seize on cars that have been left standing. What's more costly is damaged wire wheels, with rusty, loose or broken spokes, or worn splines. Many cars still have pressed steel wheels fitted but these can crack around the mounting holes. Some owners fit Triumph TR items, which are stronger.  
• Instruments: the instruments, lights and switchgear are all available and reliable. The only likely issue is if a fresh loom is needed. They're available new at £200 apiece but stripping out the old wiring and fitting the new can get involved, so the labour bill can be high – although this is something that you could tackle easily enough on a DIY basis. However, the loom will only need replacing if the wiring is brittle or damaged, so make sure problems aren't simply down to poor connections, which is likely through corrosion of the terminals.  
• Interior: the SP250's interior is nicely finished with durable materials, but few examples still have their original trim. That's no problem, however, as reupholstering an SP250 is easy for any competent trimmer. Although these cars aren't as lavishly finished as Daimler's big saloons, if all of the trim is tatty you'll still be looking at a bill of around £3000 to put everything right, including a fresh set of carpets. If the roof is damaged, expect to pay £350 for a new one, with fitting a lot simpler than for some other cars – so tackling it yourself isn't something to be daunted by.  
Daimler Dart model history 
April 1959: Daimler Dart announced at the New York Auto Show 
September 1959: Car launched in UK; first cars have recesses behind the door handles
October 1960: A hard top becomes available 
February 1961: Private UK buyers can now specify an automatic gearbox, previously available only to export markets and the police
April 1961: B-spec cars on sale with adjustable steering column, front and rear bumpers, reserve fuel tank and screen washers. There's also a stronger rear axle, a stronger chassis and revised interior trim 
April 1963: C-spec SP250 arrives with standard heater, cigarette lighter and built-in trickle charger socket
September 1964: Production ends 
Owners clubs, forums and websites 
• www.daimlersp250dartownersclub.com • www.dloc.org.uk • www.jagspares.uk 
Daimler Dart summary and prices 
As the last ever sports car to wear the Daimler badge, the SP250 has always been a desirable machine, and was for many years an absolute bargain. As you might expect however, prices have been rising steadily for the the past ten years.
If you want a perfect example, then prices have been known to push £50,000 - largely due to the rarity of such cars. In reality, £25,000 can get you into something presentable, with 35k enough for a very solid example. Looking for a restoration project? A viable project could quite easily cost around £12,000 if complete.