Daihatsu Materia
Third report: Has first set of bills taken edge off supermini?
Find your Daihatsu Materia
Offers from our trusted partners on this car and its predecessors...
Or are you looking to sell your car?
Advertisement
I don't know about you, but taking your car for a service always feels like a bit of a lottery to me. I usually get an uncomfortable sensation from the depths of my wallet when my car is due a visit to the workshop – it's like going to the dentist!
And although our trusty Daihatsu Materia isn't even a year old yet, and showed no signs of needing any extra work, I was nervous about its first scheduled check-up. Covering more than 16,000 miles in four months in any supermini is enough to make you sweat, and I was anticipating a hefty bill.
After a nail-biting couple of hours in reception at Links Garage in Yeovil, Somerset, I realised I needn't have worried. The Materia came through with flying colours, and I was handed a reasonable £144.98 bill. Sadly, my good mood didn't last for long. On the way home, after a quick glance to the right at a roundabout, I joined the flow of traffic – only to find my route blocked by a Toyota Yaris. Its driver had stopped at a zebra crossing inconveniently positioned out of sight on the first exit.
I barely had time to hit the brakes before the inevitable happened – and I was staring at a £250 insurance excess payment to fix the Daihatsu's dented nose. So, after a hassle-free introduction to the Auto Express fleet, the little Materia was forced back to the garage for a second time in a week to get a quote for the work.
Apart from a tiny crease in the leading edge of the bonnet, a cracked front number plate and dented bumper, the repair work looked cosmetic. But appearances can be deceptive, and it turned out the impact had also broken one of the car's headlamps. Even so, things could have been much worse.
Aside from this eventful trip, life with the boxy supermini has been blissfully easy so far, with no faults to report.
There's very little to dislike about the Materia in my book. An auxiliary input for the stereo would be a welcome improvement, while a sixth gear would make motorway trips much more bearable. But in every other respect, I'm very happy with the car.
I'll soon have to hand over the keys while the experts at Priory Park Coachways Accident Repairs in New Milton, Hants, return the Daihatsu to its former glory. That will mean running a courtesy vehicle until the work has been completed – and whatever car it happens to be, I'm sure to miss our long-termer's blend of style, character and interior space.
Second Opinion
Every time I look at the Materia's boxy bodywork, I wonder about the effect those bluff aerodynamics have on its fuel economy. For someone like Otis – who covers high mileages travelling around the UK taking pictures for the magazine – a sleeker shape would definitely be far more efficient.
Interestingly, the fluctuating fortunes of the second-hand car market mean our Daihatsu's value has increased since our last report! According to our figures, the model is worth £30 more now than it was at the beginning of May.
Partnership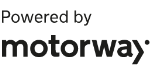 Need to sell your car?
Find your best offer from over 5,000+ dealers. It's that easy.
Ross Pinnock Road test editor