Daihatsu Materia: 21,230 miles
Fourth Report: Summer's here, and our supermini has been mixing with the holiday traffic.
Find your Daihatsu Materia
Offers from our trusted partners on this car and its predecessors...
Or are you looking to sell your car?
Advertisement
If you want to work up a sweat, I've found that there's no easier way than by slogging up and down the UK's road network during the school summer holidays.
You see, there's an awful new buzzword doing the rounds: 'staycation'. Thanks to the effects of the global recession, people who normally jet off to sunnier climes at this time of year are braving our summer and holidaying in the UK instead.
However, the major downside is that the roads are busier than normal, and I've been caught up in my fair share of traffic as I've driven from one photo location to another.
While my driving has been for business, not leisure, it hasn't been totally devoid of pleasure.
The Materia has been racking up the miles and I've soaked up all the UK has to offer in terms of lovely scenery, thrilling B-roads... and of course motorway service stations and traffic jams!
Okay, the snarl-ups haven't been that much fun and I could live without the motorway food, but the beautiful British countryside has eased the pain. Unfortunately, being a city car, the Materia's 40-litre fuel tank needs replenishing nearly as much as a thirsty child.
I've averaged 36.1mpg, and a single fill-up lasts only 318 miles.
More reviews
In-depth reviews
Long-term tests
And while I've grown to like the boxy exterior, I'm sure it makes the little Daihatsu far from aerodynamically efficient. So overall, motorways have been among the more painful aspects of my summer motoring so far.
The Materia is definitely in its element when driving in and around town. The engine is responsive, although it doesn't sound as good as the three-cylinder unit in my previous long-termer, the Subaru Justy.
The short gearing is ideal for city traffic, but the steering could do with a bit more weight and feel. I still find it quite involving when cornering, but there's a fair amount of body roll, which can make my commute a little interesting!
In fact, I'd go as far as to say that the rawness of the Materia makes the drive to work more entertaining than a saloon.
The only time I really have a problem with this car is when it becomes hard work towards the end of a long motorway haul. And as I am either commuting to London from Chertsey, Surrey, or Bournemouth in Dorset, my trips into the office require a certain amount of time spent on the M3.
Despite this, I am missing the Materia at the moment.
It's currently being repaired after a minor shunt, and I am itching to return my very mundane courtesy car and get back behind the wheel.
Not only have I grown to like the driving experience, I love the unique looks and the fact it's a rare sight on the road, too. And with thousands of stressed, tired and overheated holidaymakers cramming our roads, it's good to stand out from the crowd.
Extra Info
AS with Otis, I'm finding the quirky Materia's charms are starting to win me over.
While it's not the most sophisticated supermini in the sector, the Daihatsu is packed with character. From its bold exterior styling, through to its surprisingly spacious cabin, the Japanese machine always gets passers-by and passengers talking.
Partnership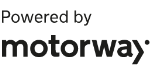 Need to sell your car?
Find your best offer from over 5,000+ dealers. It's that easy.
However, it's not without niggles. The 1.5-litre engine sounds strained when worked hard, while the lack of an auxiliary socket for MP3 players is unforgivable, given the youth market this car targets.
Graeme Lambert Road tester