Best car manufacturers 2023
We reveal the UK's best car brands based on the feedback from car owners who took our 2023 Driver Power survey...
We've already run down the top 75 new cars to own in the Driver Power New Car Survey 2023, with the Citroen C4 taking the win. But is the French brand itself as popular with owners as its family hatchback?
The rundown of the best cars to own is based on an incredibly comprehensive set of data, which we were able to curate and analyse thanks to the generosity of fellow drivers who took the time to respond to our online survey. It doesn't just tell us which cars are currently the most – and least – satisfying to own, however, because we can also crunch the numbers to work out which brands are the most highly favoured by their customers.
This year, the Driver Power Brands Survey 2023 details the top 32 manufacturers as voted for by you and fellow Driver Power survey respondents. The brands are assessed across the same categories as their cars were judged, and some manufacturers are included despite their cars not selling in large enough numbers to be statistically represented in the model survey, which shakes up the competition a bit
The top 10 best car manufacturers 2023
Read on to find out the top ten best car manufacturers in 2023, while further below you can view the full table of the top 32...
10. Jaguar – 89.19%
It may have dropped back four places from last year's sixth, but 10th isn't a bad showing for Jaguar compared with premium rivals such as BMW and Mercedes, which finish further down the satisfaction table.
Reliability is still a bugbear for the brand, with a chunky 44 per cent of owners reporting faults, but there are plenty of positives to be enjoyed from Jaguar ownership. First and foremost are the excellent driving characteristics. Owners rate steering response and road handling very close to the top of the table and there are good scores for ride comfort and overall driving pleasure. The looks are important too, with owners awarding high marks for the exterior style and quality, while interior design ranks second overall in the survey.
Owners like the front-seat comfort, but practicality scores are mixed. The layout and function of cabin controls is rated well, but the touchscreens less so, and servicing costs are nearly the least satisfactory in the survey.
Key points: Cars are stylish and fun to drive, but owners report plenty of issues with reliability.
Average share of owners who had faults with their cars: 44%
9. Peugeot – 89.30%
Given that many Peugeot and Citroen models share older PSA group tech, it's understandable they should perform at similar levels in the Driver Power brand survey.
That said, Peugeot just edges its sister company here, winning by a small margin in seven out of the 10 categories. Peugeot's biggest lead is in the exteriors category, where its seventh place leaves Citroen trailing in 16th, with design the biggest deciding factor; that difference is repeated for interiors, too.
Peugeot drivers also seem to like their cars' dynamics more, awarding ninth for road handling to Citroen's 26th. But elsewhere the differences are more muted, with similarly strong scores for reliability – and similarly poor ones for layout and usability of the cabin controls.
Partnership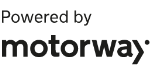 Need to sell your car?
Find your best offer from over 5,000+ dealers. It's that easy.
Citroen does beat Peugeot's value for money ranking (16th) by a tiny margin, and more Peugeot owners report faults, with 38 per cent of them highlighting electrical issues.
Key points: Owners like how their cars drive and look, but report more faults than Citroen owners.
Average share of owners who had faults with their cars: 19%
8. Lexus – 89.71%
Extremely high scores for reliability and build quality are par for the course with Lexus. And while those qualities underpin its performance this year, the brand has done well across many other areas.
Not least ride and handling, where Lexus bags first place overall for ride smoothness, with owners also rating steering and brake responsiveness extremely well. The brand also placed sixth for driving pleasure. There's a second place for front-seat comfort, and fifth for child-friendly features, while owners rate the number and function of safety features highly, too.
Not everything is golden in the Lexus realm, though, because owners seem disappointed with their hybrid cars' fuel economy and insurance costs. They are also rank the balance between touchscreen and physical controls, the touchscreen itself, and the sat-nav at, or near the bottom of the survey. On the other hand, though, few owners report faults, as you might predict.
Key points: Luxurious style, superb quality and a fine drive appeal, but cabin tech not so good.
Average share of owners who had faults with their cars: 14%
7. Mazda – 89.93%
Mazda is a non-mover compared with last year, cementing its slide from fourth place in 2021. But seventh is definitely not to be sniffed at.
Owners still rate the brand's designs highly, with a third place for exteriors, and the high-quality feel is reflected in an excellent third place for reliability. Even better is Mazda's first place for the infotainment category, where every attribute from control layout and usability to touchscreen tech is ranked somewhere in the top 10 – a telling contrast with Lexus, which Mazda outperforms for satisfaction.
Areas where Mazda performs less well include acceleration, boot space, child-friendly features and visibility for the driver. Owners aren't blown away by the seating flexibility either, but there's little else blotting the Mazda copybook.
A higher proportion of Mazda owners report faults than with some others at this end of the table, and electrical issues are most prominent.
Key points: Practicality is not a Mazda forte, but the brand does much better in most categories.
Average share of owners who had faults with their cars: 25%
6. Kia – 90.15%
The Korean brand takes a step down from third place last year, but there's no particular area that owners have picked out to highlight real failings; Kia ranks well almost everywhere.
Its worst category is engine and gearbox, where a 17th for gearbox smoothness holds it back, but Kia still manages 12th place for driving pleasure. The practicality scores are great too, and owners are especially pleased with child-friendly touches, as well as the versatility of seating arrangements and rear-seat legroom.
Economy scores are strong, too, and owners are pretty happy with servicing costs in fifth place. They also really rate their Kias' controls and switches, as well as how the touchscreens work.
A fourth place for overall value is the icing on the cake in terms of rankings, but there's a small fly in the ointment when it comes to reliability; 25 per cent of owners have one or more fault in year one; others in the survey perform better.
Key points: Kia scores decently everywhere, but owners especially like the controls and tech.
Average share of owners who had faults with their cars: 25%
5. Alfa Romeo – 90.43%
We predict jubilation at Alfa Romeo's UK HQ on the back of this impressive return to the brands table. Low sales have meant it has been unrepresented in the survey for some years, but the firm is back with a bang in 2023 – and in a remarkable fifth place.
Owners have put Alfa back on the Driver Power map with a series of high scores for style and driving performance, including second place for both road handling and steering, and fifth for ride quality. Braking responsiveness is only ranked 28th, but that still adds up to a decent seventh overall for driving pleasure.
Front-seat comfort is excellent, and while owners offer up a dismal 31st for boot space, they award Alfa first place for child-friendly features and second for cabin storage.
Economy isn't a strong point, in 27th, but owners love their cars' physical controls and seem satisfied with cabin tech. However, reliability ranks down in 20th, with quite a few owners reporting faults.
Key points: Alfa's back, and in a good place, thanks to well liked style and an engaging drive.
Average share of owners who had faults with their cars: 28%
4. Subaru – 90.77%
If Alfa Romeo is happy to return to the Driver Power table in fifth, then Subaru will be over the moon with its fourth place after a spell away.
The brand has notched up killer scores in the interior, practicality, ride and handling, and safety categories, and owners even rate satisfaction, with reliability highly praised, despite 35 per cent of them reporting faults in the first year.
Digging into the highlights, the brand's cars are awarded first place for all-round visibility, rear legroom and seating flexibility, while there's a second place for child-friendly features. Owners also rate their cars second overall for ride smoothness, and the number and function of safety features, and third for road handling, thanks to the security of four-wheel drive.
Fuel economy is a poor 30th, but overall quality impresses in fourth place, helping Subaru to fourth in the reliability category. Nearly half of faults are electrical issues, though.
Key points: Subaru cements its four-wheel-drive niche with strong scores everywhere.
Average share of owners who had faults with their cars: 35%
3. Tesla – 90.80%
If Tesla could sort out its fit and finish issues and improve its cars' ride quality, it could be close to untouchable. As it is, the US electric car maker has to make do with a still-excellent third place this year.
Key areas of success include second in the powertrain category, with owners loving every element of their cars' performance. There's a second place for MPG and running costs, third place for safety features and infotainment, and fourth for practicality. Driving pleasure is an impressive third, in spite of a dire 25th place for ride smoothness, and owners say Teslas are not only first for economy, but second-placed for low servicing costs and insurance too. Tesla sweeps the board with its cabin tech, but owners are a little downbeat about the near-total reliance on touchscreen controls.
Tesla is also notable for the breadth of reported faults. A third are electrical, but suspension and trim issues occur in numbers, too.
Key points: Performance and running cost combo is praised, but quality issues are highlighted.
Average share of owners who had faults with their cars: 40%
2. Polestar – 90.94%
We'd better get used to seeing electric car brands on the Driver Power roster. And judging by Tesla and Polestar's performances, that's all for the good when it comes to satisfaction among owners.
Parallels between the two brands are obvious when you scrutinise the data, but Polestar's results – good and bad – are generally more extreme than Tesla's. So Polestar aces the powertrain category, with first places for all attributes, and it ranks first for running costs and safety features.
The design-led brand also nails boot space, and its styling is much better received than by Tesla owners. Polestar also scores more highly for its road handling and driving pleasure, but finished bottom of the table for ride comfort.
Polestar's second place overall is in spite of some dismal reliability stats too, where it ranks 31st. An incredible 69 per cent of owners reported first-year faults, by far the highest in the entire survey.
Key points: Truly dismal reliability is reported, but Polestar clearly delights in many other areas.
Average share of owners who had faults with their cars: 69%
1. Porsche – 91.27%
This is the third year in a row that Porsche has topped the Driver Power brands survey. That is surely an impressive testament to the admiration owners hold for the iconic sporting brand, and their engagement with it, even though the majority of the cars it sells these days are family-focused SUVs.
Not that those sporting characteristics aren't carried over, of course, and Porsche owners rank their cars in first place in the survey for driving characteristics, as well as for design and peerless build quality.
As you would expect, the powertrains are highlights that delight owners, even if not to the extent of Tesla or Polestar's electric efforts. But Porsche knocks it out of the park when it comes to road handing, steering response and driving pleasure, which are all rated as best in the survey. Economy isn't such a highlight of course, showing that ICE performance is much more costly than with its EVs, and stiff servicing prices can't match the EV brands either.
The survey's reliability category is made up of two attributes, namely overall quality and reliability itself, and while Porsche beats the competition to a category win, that's off the back of superlative build quality, which is way ahead of its nearest rival, Lexus; for reliability, Porsche is rated 11th to Lexus's first place, but the gap in satisfaction is closer, giving Porsche the category win.
In terms of the numbers of faults, Porsche looks like a star compared with second-place Polestar. Aside from electrics, interior and exterior trims faults figure most highly.
Key points: Satisfying cars to drive, great style and peerless quality keep Porsche on top.
Average share of owners who had faults with their cars: 37%
Best car manufacturers: 1-32
| | | |
| --- | --- | --- |
| Pos | Manufacturer | Overall score |
| 1 | Porsche | 91.27% |
| 2 | Polestar | 90.94% |
| 3 | Tesla | 90.80% |
| 4 | Subaru | 90.77% |
| 5 | Alfa Romeo | 90.43% |
| 6 | Kia | 90.15% |
| 7 | Mazda | 89.93% |
| 8 | Lexus | 89.71% |
| 9 | Peugeot | 89.30% |
| 10 | Jaguar | 89.19% |
| 11 | Citroen | 88.91% |
| 12 | Toyota | 88.85% |
| 13 | Volvo | 88.75% |
| 14 | Land Rover | 87.94% |
| 15 | MINI | 87.93% |
| 16 | Mitsubishi | 87.81% |
| 17 | Hyundai | 87.61% |
| 18 | Honda | 87.59% |
| 19 | Nissan | 87.46% |
| 20 | Skoda | 87.38% |
| 21 | BMW | 87.23% |
| 22 | Suzuki | 87.08% |
| 23 | SEAT | 86.58% |
| 24 | Vauxhall | 86.58% |
| 25 | Mercedes | 86.54% |
| 26 | Dacia | 86.40% |
| 27 | Volkswagen | 86.29% |
| 28 | Ford | 85.98% |
| 29 | Renault | 85.95% |
| 30 | Audi | 85.76% |
| 31 | Fiat | 84.84% |
| 32 | MG | 84.08% |
Take the Driver Power survey now
Our Driver Power survey relies on owners, so why not help future buyers by contributing towards 2024's results. Take the Driver Power survey now and you'll be entered into a prize draw where you could win a £100 Amazon voucher.