Best car dealers 2021
Our Driver Power survey gets under the skin of the dealership experience in detail, so you know which brands deliver the goods in the showroom and what dealer visits are really like
Car makers put in enormous effort when developing a new model, ensuring it meets or exceeds all the relevant safety requirements, emits as few pollutants as possible, performs well in all weather conditions and is a robust, reliable vehicle that's good to drive and appealing to look at. All of this is done, firms hope, in the expectation that a new car will hit the spot with its target market and stand out from the competition enough to sell in good numbers.
All of this takes many years and billions of pounds to achieve, yet it can seem almost all for nothing if the final link in the chain – the dealer – fails to fulfil its role properly. Because for many people, it doesn't matter if a new car ticks all the right boxes: if you have a bad experience with a dealer or service centre, that may be enough to put you off ever buying the same car again, or even returning to the brand.
• Click here to take our Driver Power survey now
Think of it like a restaurant: the food on offer could be the best you've ever tasted, but if the waiters and waitresses ignore you, forget dishes, drop a bowl of soup on your lap and then overcharge you, would you go back?
Here, we bring you the best-performing dealers based on the scores of thousands of new-car buyers. We've made some significant changes for 2021, so while the 21 firms whose dealers are represented here are slightly fewer than we would ideally like, largely due to lockdowns, these assessments are as comprehensive as you'll get in the UK. We hope you find them useful.
Driver Power 2021: the best car dealers
21. Land Rover - 83.34%
Land Rover and Jaguar dealers often share showroom and service-centre facilities, so it's perhaps unsurprising that the two marques come close to each other in your rankings. But parent firm JLR will probably be wishing they shared a higher echelon of this rundown.
Land Rover fares worse, though, coming bottom in all four of our category scores on the service centre side of things, partly thanks to rock-bottom scores for both the availability of courtesy cars and the value for money offered.
The retail side of things is little better: you're not quite so scathing about the facilities, but you're unimpressed with the deals on offer, product knowledge and how friendly sales staff are.
Percentage of owners who had a problem with service-centre - 19.7%
Unfortunately, Land Rover service centres generate a fair few issues, with poor communication and fault diagnosis being among them.
20. Jaguar - 84.78%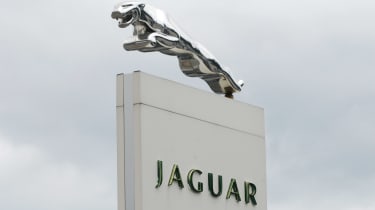 Jaguar did pretty well in our Driver Power brand rundown where it finished seventh, so it's a real shame that this result isn't echoed in our dealer rankings, where a distinctly uninspiring set of scores is hard to ignore.
The worst category mark in the showroom concerns the handover process, where your scores indicate you're not thoroughly talked through your new car and its features. Deals, meanwhile, could be more attractive and offer greater flexibility and negotiation opportunities.
The picture is little better in Jaguar service centres, where value isn't the order of the day, courtesy cars are in short supply and staff aren't good enough at communicating with you.
Percentage of owners who had a problem with service-centre - 23.3%
Given that this is the highest (and therefore worst) percentage in our rundown, Jaguar needs to make improvements in its service centres.
19. Mazda - 88.09%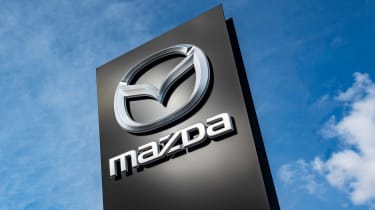 A disappointing result for Mazda dealers, with few scores to raise a smile. The best category mark in the retail section of the survey concerns the handover process, which you report includes pretty clear explanations of your new vehicle. However, you also report that salespeople could do with better product knowledge and greater transparency, while customer parking is tight. You're not blown away with the prices and finance packages, either.
Service centres, meanwhile, tend to have courteous staff, but this isn't backed up by a great level of communication, plus you're not convinced the cost of work carried out on your Mazdas represents good value for money.
Percentage of owners who had a problem with service centre - 5.5%
On the plus side, a well-below-average proportion of Mazda owners had cause for complaint. However, fault tracing could present issues.
18. Audi - 88.16%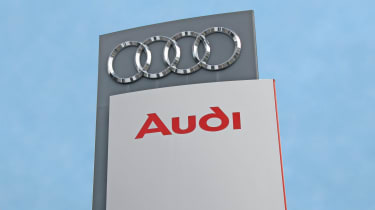 Swish showrooms seem to be a hallmark of Audi dealers: you say the retail outlets of this premium maker are clean and comfortable, while those of you who had a virtual tour of your prospective purchases came away impressed.
The handover experience is also impressively strong when taking delivery, but this isn't echoed in the run-up to buying, you're not too keen on the deals that are struck. Unfortunately, you feel Audi service centres, meanwhile, are expensive, while courtesy cars are difficult to come by, and the staff there need to do more to keep you informed with regard to the progress and cost of work that's being carried out on your cars.
Percentage of owners who had a problem with service centre - 16.6%
A disappointingly above-average rate here for Audi service centres, with a failure to diagnose faults being the most common complaint.
17. Vauxhall - 88.55%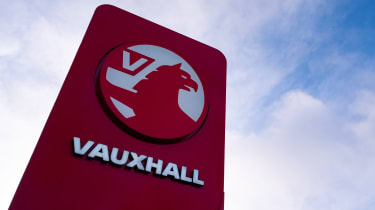 Vauxhall dealers certainly do a great job when it comes to putting a deal together for you: you report excellent service when it comes to tailoring finance packages to meet your needs, and also reckon the prices you pay are attractive.
However, this glowing report comes in spite of salespeople and women who you consider could do with better product knowledge and greater attentiveness, while members of staff also need to give better handovers come delivery time.
Service centres, meanwhile, carry out maintenance and repair work to a reasonable standard, but you're not quite so convinced that they offer great value for money, while waiting areas and parking facilities are a letdown here.
Percentage of owners who had a problem with service centre - 6.8%
This is a decent result, if not quite as decent as that attained by arch rival Ford. It was hampered by some telling us their cars weren't ready on time.
16. Volkswagen - 88.61%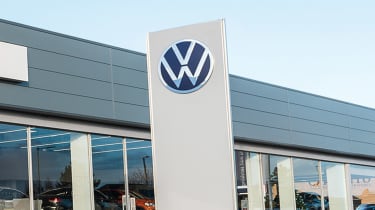 The overall showroom rank is identical to the main mark you award Volkswagen service centres, which indicates a degree of consistency, although it's a shame that this consistency doesn't relate to better performances overall.
At the showroom, tight parking and unimpressive levels of comfort drag things down to a bottom-of-the-pack rating, but you're more positive about the deals you strike on your new VWs, while salespeople seem to largely know their stuff.
A shortage of courtesy cars drags down the service centre scores, and while work on your cars seems to be completed in reasonable time and to a decent standard, you're not convinced that the labour and parts rates are great value.
Percentage of owners who had a problem with service centre - 7.6%
This represents a decent enough result for Volkswagen service centres; cars not being ready on time was raised by some respondents, though.
15. Hyundai - 89.11%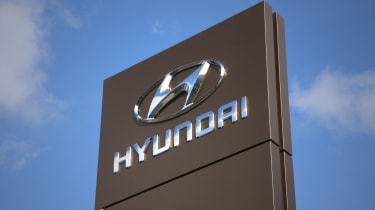 First the good news, which is that Hyundai workshop centres offer strong value for money, get your cars serviced and fixed on time, and complete work to a high standard. The less-good news is they aren't great at communicating this to you, while courtesy cars can be tricky to come by.
Over in the showroom, the best category score is reserved for the facilities, which are said to be neat and tidy (although parking is relatively scarce). However, the sales staff need to improve their knowledge of the Hyundai model range, according to your feedback, on top of which you're not convinced that the finance deals you get are as competitive as you would like.
Percentage of owners who had a problem with service centre - 7.6%
A reasonably low number of you reported issues, although failure to repair faults was the most common cause for complaint.
14. Skoda - 89.54%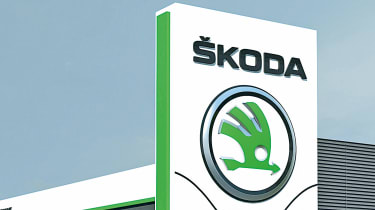 The good news for Skoda is that its service centres are really hitting the mark, with staff who are not only fantastic communicators but who are also impressively polite as well. Work on your Skodas seems to be carried out on time, to a high standard, and for reasonable cost, too.
Your reports, however, indicate that things are not quite so rosy on the showroom side of things, where a comparative shortage of customer parking drags down the score for the facility. Meanwhile, sales staff offer unimpressive explanations of new models. Indeed, this failing is highlighted when you take delivery of your new Skoda, because your scores indicate the handover process leaves you with unanswered questions.
Percentage of owners who had a problem with service centre - 4.6%
Skoda's service centres seem to be doing a great many things right. However, cars not being cleaned prompted some issues.
13. Nissan - 89.54%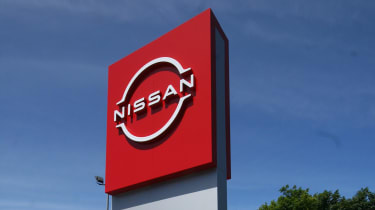 While some manufacturer's dealers offer large amounts of variation between the performance of their showrooms and that of their service centres, Nissan dealers appear to be consistently below par in both these arenas.
The best individual category score in Nissan's retail operations concerns its staff, who you say are impressively friendly and knowledgeable about the brand's cars. However, you'd like it if they could explain new models a bit better.
Service centre staff are better communicators, you tell us, but you would like courtesy cars to be more readily available, while customer parking would seem to be generally at a premium, although there are exceptions to this.
Percentage of owners who had a problem with service centre - 3.2%
With the lowest proportion of complaints in our 2021 rundown, Nissan's service centres seem to know what they're doing.
12. Ford - 89.55%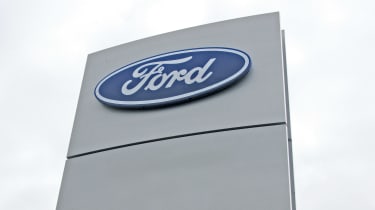 As the manufacturer of the Fiesta supermini – a car that usually tops the UK best-seller list – it's disappointing to see Ford place 12th in our 2021 dealer rankings, because this is indicative that a large number of people aren't getting the service they expect when handing over their hard-earned money for a new car.
Chief among the criticisms are staff who could do with greater product knowledge, while also needing to be slicker at handing over your new car. Better news is to be found at Ford service centres, though, with a first-place score for the workmanship category coming thanks to amazing value, communication and workmanship. It's just a shame courtesy cars aren't more readily available.
Percentage of owners who had a problem with service centre - 4.9%
Nice and low proportion here for Ford; identifying faults and getting work completed on time caused some niggles, you tell us.
11. BMW - 89.74%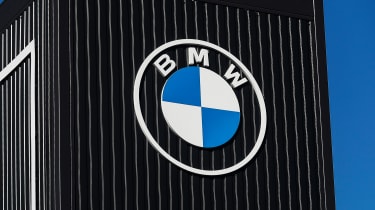 A couple of spots down from key competitor Mercedes, BMW manages a better – if still uninspiring – overall mark for its service centres, where polite staff aren't enough to overcome a lack of courtesy cars, and poor communication rubs shoulders with prices you don't think represent good value for money.
Dealers are decent when it comes to handing over your new BMWs, you say, but this is somewhat undermined by the fact you don't consider salespeople to offer the best deals in town. And while the showrooms are pretty nice places and kept clean, you report, the bugbear of a lack of parking spaces prevents BMW dealers from scoring better in the showroom facility category.
Percentage of owners who had a problem with service centre - 20.8%
This was one of the higher gripe rates in our rundown this year. Mechanics having difficulty tracing faults was the biggest issue you told us about.
10. Renault - 90.12%
Renault dealers offer a similar experience to Mercedes ones in some ways, where a strong retail experience is let down by a below-par service centre one, according to your scores. You like how clean and tidy Renault dealerships are, while also reporting that staff are both attentive and knowledgeable. The deals on offer were also judged to be pretty decent, you tell us.
When it's time to service or repair your Renaults things are less impressive, though. The biggest bugbear appears to be unsatisfactory waiting room facilities, while courtesy cars would seem to be thin on the ground as well. You're happy with the standard of work done on your cars, though, and report that service centres offer decent value.
Percentage of owners who had a problem with service centre - 4.7%
Impressively low proportion of respondents had a problem with Renault dealers; higher than expected bills cropping up were the main gripe.
9. Mercedes - 90.25%
This is a fantastic set of scores for Mercedes showrooms. You tell us the German premium manufacturer's dealerships are impeccably clean and comfortable, while you are also highly impressed both with the deals you get, and the effectiveness of the handover when taking delivery of your new Mercedes.
Things fall down somewhat, however, when your cars need work: the overall service centre score for Mercedes is close to the bottom of the pack this year, with plentiful customer parking and nice facilities not making up for the poor scores you award the dealerships' workshops both for the effectiveness of their communication, and the cost of the work carried out there.
Percentage of owners who had a problem with service centre - 12.2%
Some respondents experienced unsatisfactory fault diagnosis, while the overall proportion of those having issues was above average.
8. Honda - 90.31%
A real mixed bag for Honda. The brand places an impressive fifth in this year's survey for the retail experience, with no other company's dealers having a better-rated handover procedure, and the deals you get from salespeople felt to be fair.
But there is a bit of a black mark when it comes to the physical showrooms themselves. Parking would seem to be a bit of a problem at Honda dealerships, and you're not too taken with the overall presentation of showrooms, either.
Turning to the service centres, you say staff here are effective communicators and work is carried out to a decent standard for reasonable money. However, you'd like nicer waiting and reception areas when you take your car in for maintenance.
Percentage of owners who had a problem with service centre - 8.3%
Honda owners reported a below average proportion of complaints, with cars not being ready on time the most common issue cited.
7. Volvo - 90.39%
Porsche and Lexus are ahead in the overall rankings, but there's no shame in Volvo being the third-best-performing premium dealership network in our rundown.
The brand's best individual category mark is earned for its showroom facilities, which you say are neat, tidy and swish looking. Indeed, its plush high-end dealerships are just what you'd expect at this end of the market. But communication, both when your new car is handed over, and when it's in for work, needs attention, and while work is done to a reasonably high standard, you're not too impressed with how much it costs.
Percentage of owners who had a problem with service centre - 9.0%
A roughly average number of Volvo owners voiced a gripe; cars not being cleaned and faults not being found feature among them.
6. Toyota - 90.73%
There are some areas of Toyota dealerships and service centres that are really hitting the mark, according to the brand's scores. The best individual category score is earned for service centre facilities, where Toyota owners tell us clean and tidy waiting areas, even if parking could be at slightly less of a premium.
The retail side of things is less satisfactory, however. You're pretty pleased with the handover process when it's time to take ownership of your new car, but you don't always feel like you're getting as good a deal as you might want, you'd like staff to take longer explaining a car's features when you're shopping. But the firm does enough things right to secure sixth place.
Percentage of owners who had a problem with service centre - 5.6%
A well below-average number of people had issues with the Toyota service, with higher-than-expected bills most common.
5. SEAT - 91.48%
SEAT is the highest-ranking brand from the Volkswagen Group in our dealer rundown. Indeed, SEAT showrooms are staffed with friendly salespeople who know a great deal about the cars they sell, and are also well informed about the different finance packages they are able to offer. However, you're not so taken with the showrooms themselves, with limited parking being the biggest complaint.
Over in the workshop, things are good. Staff are polite and courtesy cars are easy to come by, you say, while communication is decent. You're not quite so convinced servicing and maintenance prices offer value for money, though.
Percentage of owners who had a problem with service centre - 10.5%
A merely average proportion of SEAT owners had gripes about the brand's service centres, most often relating to discourteous staff.
4. Subaru - 91.87%
It's a relatively small player in the UK, but Subaru has a set of owners who are known for being a loyal bunch, and these scores give some reasons for why this may be. But first, there are a couple of negatives to get out of the way. For a start, you're not entirely convinced the deals offered by Subaru retailers are hugely competitive; this is something smaller car manufacturers often struggle with.
Meanwhile, salespeople could also do better handovers when it comes to delivery time, especially regarding explaining a car's functions. But you like Subaru showroom staff overall, while second place for the firm's service centres is an impressive result that speaks for itself.
Percentage of owners who had a problem with service centre - 8.0%
Poor explanations about what work has been completed were behind some of the few complaints about Subaru's service centres.
3. Kia - 92.06%
As with Porsche and Lexus, Kia put in a strong showing in our Driver Power manufacturer rundown, where the firm finished second, and the great news for the brand is that there's a story of similar success with our dealer rankings.
Your scores place the Korean car maker on the podium in third position, thanks to a consistently high set of scores where the retail side of things is concerned. Service centre scores are also generally pretty high, with work carried out in a timely manner and for what you consider to be a fair price. However, it's worth highlighting that communication lets down Kia's service departments (although not its showrooms).
Percentage of owners who had a problem with service centre - 10.7%
Slightly above average proportion of complaints, including cars not being ready on time, and a poor level of communication from staff.
2. Lexus - 93.98%
Lexus has given up its usual throne in our overall dealer rankings this year, but the Japanese marque comfortably wins our award for having the best service centres of any of our 21 brands.
As with Porsche, the value offered by servicing and repairs drags down Lexus a little here, but otherwise it's a clean sweep of first-place scores across our four categories.
The showroom side of things isn't quite as impressive for Lexus, partly due to a sense you would have liked a better purchase price or monthly repayment deal. However, you're much more impressed with the cleanliness and comfort of the showrooms, and how effective the sales staff are.
Percentage of owners who had a problem with service centre - 7.8%
A reasonably low proportion of owners have made a complaint about Lexus service centres, with pricey work among these.
1. Porsche - 94.08%
Topping the tables of the best dealers in the country is Porsche. The German manufacturer won our Driver Power brands rundown earlier in the year and now it's the turn of the Stuttgart-based car maker's dealers to shine.
As well as winning the overall rankings, Porsche franchises were rated better than any other firm's for the buying experience they offer. You told us that showrooms are spotless and comfortable, with lots of parking, while salespeople are similarly impressive, being friendly, knowledgeable and transparent. You wouldn't mind a slightly slicker handover process – communication lets Porsche down just a smidge here – but overall this is a great set of showroom scores.
Also delivering strong – though not quite as high – scores is the service centre side of things. When you need routine, preventative or curative work done on your 911s, Cayennes or Macans, your scores show you can expect good access to a courtesy car, decent levels of staff courtesy, and clear communication. And while the workmanship category gets a middling mark overall, this is mainly due to a subpar score for the value for money offered by Porsche service centres.
Percentage of owners who had a problem with service centre - 5.6%
This is an impressively low proportion of complaints, but unanswered phone calls were raised as a slight issue.
Tell us all about your car and car dealer. Take the Driver Power survey now...