UK Driving tests restart but learner drivers face long waits
Learner drivers in the UK face a 17-week wait between booking and taking their practical driving test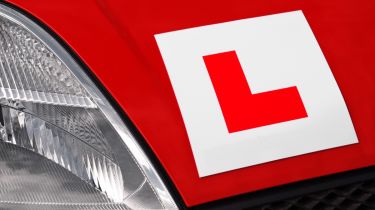 Learner drivers are facing long delays before they can take their practical driving tests, with a huge backlog having built up during lockdown. Driving tests resumed on the morning of 22 April but it may take some time for the system to recover.
The Driver and Vehicle Standards Agency (DVSA) says there are currently 420,000 practical tests booked in its system, with the national average waiting time for a driving test now up to 17 weeks from booking. This will vary by region, though, with some test centres experiencing higher demand than others.
In December 2020, before the start of England's third national lockdown, the DVSA had 1,461 driving examiners available for testing. These examiners work to strict test and administration schedules, however, and can't adjudicate any more exams in a given day than they normally would.
As such, the DVSA is sequestering 307 managerial and desk staff who are qualified to run driving tests to help deal with the backlog. A further 300 examiners are being recruited, and tests are being conducted on days when they normally wouldn't – the DVSA ran tests on Boxing Day last year, for example. In addition, the organisation is initiating plans to eliminate the cumulative backlog of theory tests by August 2021.
Driving tests in England were suspended during the first national lockdown in March 2020. Lessons resumed on 4 July, with practical tests following suit on 22 July. A similar gap has been employed this time round, allowing learners to brush up on their skills before taking their practical test. Having been suspended during the second and third lockdowns, driving lessons resumed on 12 April, and practical tests restart on 22 April.
Learner drivers took 809,509 practical tests in lockdown-hit 2020, with an average pass rate of 51 per cent. By comparison, 2019 saw 1,625,579 practical tests taken, with an average pass rate of 46 per cent. The average male pass rate in 2020 was 54 per cent, while for females it was 51 per cent.
A spokesperson for the DVSA said the organisation would "increase the number of driving and theory tests available through extended operating hours and prioritising practical driving tests". They added: "A recruitment campaign is also under way to increase the number of driving examiners."
If you're learning to drive, we have everything you need on Auto Express...
Learning to drive
Passing your driving test
Getting your first car