The future of car shopping? We visit DS' new Westfield store
DS is the latest brand to try selling cars from a shopping mall, so we went to learn more at its trendy Urban Store in West London
A weekend shopping trip usually involves rifling through the sales, waiting outside a changing room for your partner and maybe lunch in the food court. But have you ever considered adding a car to your shopping list?
Sure car shopping is slightly pricier than your average pair of socks, but imagine being able to browse for a car in the same relaxed environment as any high-street store.
For many people, the idea of heading to an out-of-town industrial estate packed with dealers to hunt for a new motor is daunting. Add in an overbearing car salesman plus the array of near-identical models on the forecourt and it's a wonder so many car buyers still accept this as the norm.
But the days of the traditional dealer may be numbered. Many manufacturers have converted franchised garages to more informal, laid-back set-ups, while some are now testing the water in shopping centres. Hyundai was the first with its Rockar project at Bluewater in Kent and Westfield Stratford in East London; now hot on its heels is DS.
The French brand broke away from Citroen in 2015 to go it alone and sees this new era of selling as the ideal opportunity to showcase itself to a whole new audience. Welcome, then, to the DS Urban Store at Westfield in White City, West London, which opened its doors in December.
The boutique outlet sits next to a Starbucks, in a key thoroughfare between hundreds of shops, and it's hard to imagine anyone missing the gleaming car that sits inside.
Currently on display is a limited-edition DS 3 called Le MakeUp by Givenchy, complete with make-up holders in the armrest, a matt-white paintjob and soft lighting around the sun visor mirror. This model takes up about a quarter of the 140m2 store as a way of attracting attention. Beyond that, there's another section dedicated to DS's advanced virtual-reality system that transports you to a cobbled Parisian street where you can spec and view your new car.
It's one of the best systems around and makes up for not having a showroom full of cars. In fact, because the DS 3 focuses on personalisation, you can see the exact set-up you want rather than imagining tweaks to a car that's in stock.
The rest of the "dealer" has DS lifestyle merchandise on shelves and in glass cases, focusing on model cars, plus extra touchscreens dotted round to configure your new car. Finance quotes can be built, too, and you can organise a test drive from the car park, as you can in any regular dealer.
The glitz, glamour and admiring glances will only get you so far, though, so how do you convert casual passers-by laden with shopping bags into buyers of the next DS 3, 4 or 5? To find out, Auto Express spent a day with DS in Westfield to train in store and then went undercover on a Friday afternoon shift to speak with shoppers.
Partnership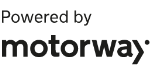 Need to sell your car?
Find your best offer from over 5,000+ dealers. It's that easy.
You might think the shop's advisors spend most of their hours waiting around, but our day actually reveals how the DS Urban Store is more like a regular dealer than you'd imagine. During our shift, we witness a handover of a new vehicle in the Westfield car park, a couple returning to go on a test drive and discuss finance, and another walk-in customer showing genuine interest in purchasing a DS 5.
Of course, there is a large amount of through traffic; people just interested in a car and the brand they haven't really heard of before. Traditional dealers might refer to them as "tyre-kickers", but for the DS Urban Store team, they're exactly what the Westfield site is all about. So much so that advisors take detailed, personal notes on each customer to make it a tailored experience.
Store manager Pri Patel explains: "We want to know who clients are: you can't sell without a database. We then want to convert that into sales as part of the process."
We talk to several visitors who go away understanding much more about DS than they did when they walked in. The key for the brand is that these people consider one of its models when buying their next car.
Patel tells us: "It will take time. You don't start selling from the moment you open. People don't walk into a shopping centre and buy a car straight away like they would in a dealership. Brand experience is massive. It's why the team is like it is; I didn't want just car salesmen because they focus on sales, so can miss key elements of selling. Targets should be driven by the team ethos, the quality of experience and increasing dwell time."
So what's next for this boutique? The Urban Store is as much an experiment for DS executives as it is the shopping centre bosses. The very early signs into the 18-month lease suggest it's paying off and the French company has already committed to rolling out more Urban Stores. With Hyundai in the game, too, it's likely others will follow. It could mean that by the time you're in the market for a new car, you might just find it added to your weekly shopping list. 
Which brands will follow?
Westfield has already welcomed two car makers into its shopping centres, but will more follow, and how will it decide which brands fit the bill?
We spoke to Westfield and it told us it's seen a "wave of car brands" looking to get in on the act, but it's less about the right brand and more about customer experience. The shopping centre giant wants to offer something its visitors can't get elsewhere. If a manufacturer simply proposes a traditional showroom, it's likely to be turned away.
Would you buy a car from a shopping mall? Let us know in the comments section below...