How to drive the Nurburgring... virtually
Can you beat the fearsome Nurburgring Nordschliefe circuit from the comfort of your living room? Maybe, if racer Peter Dumbreck is your coach
However you choose to rank a circuit for its notoriety – danger, difficulty, length, unpredictable weather – the Nürburgring Nordschliefe is the most fearsome of all. When the picturesque circuit, rolling over the undulations of the Eifel mountains in Germany, is combined with the shorter Grand Prix layout built in 1984, it forms a 15.77-mile lap used for the gruelling N24 endurance race. Few motorsport events can claim to be quite so mentally demanding on their competitors.
Learning a circuit so complex and unforgiving is no simple task, so we decided to seek some professional advice. Not many drivers are as well qualified to talk us around the Nordschleife as Peter Dumbreck, someone who has competed in the 24-hour enduro 16 times. 
Peter came through the ranks the traditional way: he started karting at the age of 11, and took various single-seater championship wins – including victory at the prestigious Macau Grand Prix. That vaulted him into a Mercedes seat at the Le Mans 24 Hours, plus stints in the Japanese Super GT and German DTM series. 
It was his German touring car stint with Opel that led him towards the N24. His best finish of third came in 2015 with the Falken Motorsports https://www.autoexpress.co.uk/Porsche 911 GT3 R, while in 2017 he took a double Nordschleife record: his 6:45.9 lap at the wheel of the Nio EP9 was the benchmark for both a road car and an electric vehicle when it was set.
Peter first came to the Nürburgring in 2003, and learned the track the way many racers do. "I did laps in a road car on tourist days," said Peter. "I'd go out in a hire car and was going relatively quick and learning the circuit. By the time I got into the DTM car I felt like I knew it pretty well."
But current restrictions – a neat excuse for our own trepidation – mean that we can't master all 170 of the Nürburgring's turns that way. However, we've found an alternative, which happily comes at no risk to our own car, or the insurance excess on a hire car. 
Sim racing is a well trodden way for top drivers to keep sharp, and established F1 stars such as Lando Norris, Charles Leclerc and Max Verstappen are avid sim racers. So while sims can't convey sensations like G-force and fear, they can let everyone from armchair enthusiasts to the biggest pros hone their racing lines and techniques.
Some have even used sim racing as a route into racing: Nissan's GT Academy programme produced stars like GP3 race winner and Nissan e.dams Formula E reserve driver Jann Mardenborough, while James Baldwin has gone from sim success to British GT championship contender.
This gave us all the encouragement we needed. So with Gran Turismo Sport on the PlayStation 4 fired up, a Porsche 911 RSR (the closest the game offers to Dumbreck's Falken-liveried 911 GT3 R) on Medium slicks, and a Zoom meeting on the go, the Scottish Nordschleife star was happy to show us around.
We cross the start line for our lap, which is on the newer Grand Prix circuit – a section that is so open and forgiving compared with the Nordschleife that Peter jokes, "I can do it with my eyes closed". We keep our eyes very much open, but get through this section cleanly. 
Partnership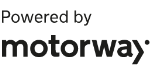 Need to sell your car?
Find your best offer from over 5,000+ dealers. It's that easy.
About a minute and a half in, we're on the old circuit, which is narrower and much bumpier. Peter notes that our car has a better turn-in than his real-life racer, but some of the high-speed stuff requires more of a lift. So far, he's making fairly positive noises about our work.
He went on to explain how long it took him to get the hang of the lap. "90 per cent [of knowledge] happens pretty quickly," says Dumbreck. "It's the final 10 per cent that takes longer. It's learning where to trust and pass the traffic. It's getting back on your horse when you've ended up brushing the wall, and it's trusting to attack that same corner again. That takes laps!"
Fortunately we don't have to worry about other traffic here, or varying grip levels: Dumbreck notes that Hocheichen, Kallenhard and Eiskurve are all turns that require a huge amount of caution in the wet when you're tackling them in real life. 
The lap is going well until close to the end: a scruffy moment at the Stefan-Belloff-S gets us a comment of "way too much kerb there!" We then brake too deep into the following right hander, but get away with it. 
From there it's a flat out run along the huge Döttinger Höhe straight before keeping it clean through Tiergarten. We cross the line with a time of 8:13.137 – not so far off the 2018 pole-setting Porsche's 8:09.105. Peter's verdict? He felt our lines were (mostly) in the right place. "Yeah, you're on it. You're ready for the race this year, get yourself an entry!" 
After learning how difficult one real lap would be – let alone the 150-or so that the race winners will have to cover – we might just stick to the PlayStation for a little while longer. 
Nürburgring 24-hour circuit lap guide
Whether gaming or heading to the circuit for real, it's important to know exactly how to negotiate the track. With the help of Peter Dumbreck, our lap guide singles out some of the key parts of this incredible lap.
Yokohama-S
The first turn on the modern Grand Prix circuit is called Yokohama-S. It's a fiddly, slow right-left that takes patience: aim to brake between the 150 and 100-metre boards. Peter sees the Grand Prix circuit as something of a rest compared with the relentlessness of the Nordschleife, but tyre compounds are optimised for the bumps and cambers of the old circuit. "Quite often you'll turn off the GP circuit thinking 'ah, the car is terrible!' but as soon as you get onto the Nordschleife it all hooks up again."
Hocheichen
The early section of the Nordschleife is a series of flowing corners littered with tricky kerbs, where too much aggression can sacrifice speed into the next section. "This is one of my most hated on the circuit," says Dumbreck when we reach Hocheichen. "In the wet it's very low grip, and in the dry... it's also low grip." 
While grip is consistent in the game, in the real world the kerbs will sometimes offer the best option, while at other times a little more caution is needed.
Schwedenkreuz/Aremberg
Peter says that few corners have changed as much as Schwedenkreuz over the years. Advances in race car aerodynamics and tyre technology have turned a corner which required a stab of the brakes and a downshift into a fearsome near flat-out left. Try to keep left to line up the braking for Aremberg, and use all the kerb on the exit to get the quickest run down the hill.
Caracciola-Karussell
Arguably the most famous corner of the circuit, 'The Carousel' is also one of the best places to spectate as a fan. For a driver, Karussell needs a lot of patience, and a smooth exit is required to slingshot up a hill that is far steeper in real life than any game can replicate. If you fail to drop into the banking on approach, it can cost you up to a second and a half in lost time, according to Dumbreck.
Hohe Acht
"This is a dodgy one," warns Dumbreck. "If you touch that inside kerb, you're in real trouble. It will immediately jump you to the kerb on the outside, and if you've taken too much speed, you're going straight into the wall. I've not hit the wall there, but a couple of times I've scared myself!"
Wipperman to Eiskurve
Gear: 2-4
Speed: 75-120mph
Get Hohe Acht right and it kicks off a beautifully flowing section of the track, which goes through Wipperman, Eschebach and past the huge crowds of fans that gather at Brünnchen. Use lots of kerb through here, and try to take each turn in one sweeping movement. Peter reckons the fun comes to an end at Eiskurve: "It really is like ice in the wet – it's awful!"
Pflanzgarten
Another of the more iconic sections of circuit, Pflanzgarten is a section where the quickest cars get completely airborne. "If you're really on it, then the ideal is to jump the car, wait for the car to land, then brake hard and downshift," says Peter. The same applies in the game, although really quick cars might need a touch of brake just before the crest, too.
Tiergarten
These two kinks are split by a pronounced dip in the road and are taken at top speed before a heavy braking zone. Dumbreck recalls getting used to that section again after a huge crash there where he rolled multiple times. "It took me a long time to trust that same area," he says. "It's one of the places that you really don't want to crash."
Have you driven the Nordschleife in a game or real life? Tell us what you think of the track in the comments...