The Brit List 2021: UK's top car industry execs named
Britain's automotive industry has faced hard times in the past year, here are the leaders that have stood out
The car industry has been through another 12 months of turmoil – and there's no sign of it easing up any time soon, what with the continuing effects of the Covid-19 pandemic, a global shortage of semi-conductors and the varied approaches by regions and countries to electrification. You'd be a brave person to want to second-guess the path ahead over the next 18 months, let alone the next five years.
It does seem, though, that the world's top car manufacturers are happy to turn to, or retain, British expertise to help guide them through these choppy waters. Our panel of industry experts had a harder job than ever to pick just 50 candidates for our annual rundown of the top British executives in the business – many of them based in China and the United States, and others closer to home.
It isn't perfect, mind. We find it massively frustrating that just one woman is in a senior enough role to make it into our top 20, and there's still a desperate shortage of BAME representation on the list. If these situations are changing at all, it isn't happening at anywhere near the rate of knots required. 
Scroll down for the top ten in detail, with the full list available further below...
10. Michael Cole
President & CEO, Hyundai Motor Europe
It's been another hectic year at Hyundai; the firm has updated big-selling models such as the i30 and introduced a new i20 that's a proper rival for the Fiesta.
What really puts Michael Cole in the box seats as president and CEO of the Korean brand's European operations, though, is the Ioniq 5 – an all-new, radical-looking family EV with state-of-the-art 800V electrics.
One of the biggest challenges facing Cole may well be balancing his region's sales aspirations with the realities of production capacity.
9. Rory Harvey
Senior vice-president and president, Cadillac, General Motors
Last year was every bit as troubling for Cadillac as it was for countless other car manufacturers, with a hefty drop in sales in the firm's home market. But the brand's boss, former Vauxhall chief Rory Harvey, will have taken heart from a much-improved performance in China.
Last year provided increasing proof that the Cadillac badge is really starting to be accepted by Chinese buyers. Despite the pandemic, sales in the region rose by more than eight per cent, to just over 230,000 units.
8. Lyle Watters
General manager, Ford Passenger Vehicles, China, Ford Motor Company
Last year Lyle Watters was one of the Brit List's biggest climbers. And he gets another jump up the order this time round, after a fresh management switch at Ford. 
As of 1 July, Watters switches to the new role of general manager, Passenger Car Division in China. Ford describes the job as "a high-potential opportunity". It's a good time for the Tobermore man to move across; Ford's sales in China rose by six per cent to over 600,000 units in 2020, despite the pandemic.
7. Mike Flewitt
Chief executive officer, McLaren Automotive
McLaren endured a tough 2020, even by global pandemic standards, with sales nearly halved, heavy losses and job cuts. These challenges will have required tough decisions from Mike Flewitt, but there are signs that the Woking firm is on the road to recovery.
Partnership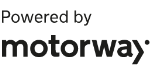 Need to sell your car?
Find your best offer from over 5,000+ dealers. It's that easy.
The key for Flewitt – who joined the company back in 2013 – will be to get McLaren's all-new plug-in hybrid model, the Artura, to market. If customers get the new car by early 2022, then this could be the right sort of supercar, at the right time.
6. Nick Rogers
Executive director, product engineering, Jaguar Land Rover
Nick Rogers is said to have fancied the top gig at Jaguar Land Rover, but in the wake of Thierry Bolloré's appointment as CEO, the highly rated engineering boss has focused on the job in hand.
And there's plenty for Rogers and his team to get on with: principal tasks will be to ensure that electrified Land Rovers still possess enough of the brand's renowned off-road ability – and to deliver keen-driving, all-electric Jaguars that live up to the leaping-cat badge.
5. Wayne Griffiths
President, SEAT and Cupra
Wayne Griffiths has made his career in the sales and marketing divisions of the Volkswagen Group – including, most notably, a 23-year stint at Audi. But his propulsion up the rankings at the company really started when he switched to SEAT as sales and marketing chief. 
When SEAT boss Luca de Meo left last year to join Renault, the VW Group turned to Griffiths to lead both SEAT and the Cupra brand he'd helped to create.
Griffiths' biggest challenge over the coming months will be to secure one of the VW Group's proposed battery factories in Spain – and to come up with a long-term plan for SEAT that includes EVs.
4. Julian Blissett
Executive vice-president & president of GM China, General Motors
General Motors sold a total of 6.8 million cars across the globe last year – and 2.9 million of them were in China, under the direction of Julian Blissett. The former Nissan UK manufacturing exec was made president of GM China early last year, just as Covid-19 kicked in.
As a result, he had to cope with volatility in the sales figures of Cadillac, Buick and Chevrolet. But the numbers bounced back spectacularly in the final quarter of 2020, rising by 14 per cent year on year.
3. Gerry McGovern
Chief creative officer, Jaguar Land Rover
Land Rover design guru Gerry McGovern was also handed the keys to Jaguar's new studio earlier this year. 
Now he's been given carte blanche to come up with vehicles that will support the revitalisation of the leaping cat by the middle of this decade. Design, we're told, will work hand in glove with engineering on this.
McGovern might just be the radical thinker Jaguar needs; we can't wait to see what his analysis of key Jag strengths produces; dealers are probably even more impatient.
2. Stuart Rowley
President, Ford of Europe
Ford certainly hasn't shied away from big decisions when it comes to its key regions – and when the firm announced a radical plan for its European operations earlier this year, it was Derby man Stuart Rowley who had to lead the presentation.
Rowley, who is now in his fourth decade with Ford, having joined Ford of Britain as a financial analyst in 1990, faces a challenge to bring as much of the company's traditional customer base as possible along on the electrification journey. Cars such as the Mustang Mach-E will grab headlines, but it'll be the cars based on the VW Group's MEB electric platform (not to mention the two architectures that Ford is working on itself) that could really make the difference to volumes and profits. 
The elephant in the room remains the Fiesta – a best-seller in much of Europe, but a car in a class where electrification is desperately hard to deliver at the right price.
1. Adrian Hallmark
Chief executive officer, Bentley
When Adrian Hallmark took over at Bentley at the start of 2018, the Crewe brand had little to offer customers because of range renewal and the then-impending WLTP emissions rules. Yet three years later, and despite Covid, the company recorded its best ever sales figures – and it's already up by 40 per cent on those numbers in 2021.
Hallmark says "quick reactions" helped him to steer Bentley through the worst of the crisis. He also earned huge respect for how he brought staff back to work in safety. "It was painful but pleasurable at the same time, because people were brilliant," he recalls. "Last year was probably the most complex period of my career – one of the least financially rewarding for the company, but probably the most rewarding on a personal and team basis."
His next big challenge will be to guide Bentley into the world of pure-electric vehicles. "For us to jump too early into electric cars, before you get to 115-130kWh of energy in a credible size and mass of battery, makes no sense," he says. "But we know existing battery providers will see a step-up of 30 per cent in energy density by the middle of the decade, and it could be 50 per cent by the end of it. That's a game-changer."
Over the past 12 months, then, Hallmark has proven himself to be not only an extremely capable leader at Bentley, but also a sensible, coherent voice for the industry in the wider media – a true global player.
The Brit List 2021: Top 50
Adrian Hallmark, Chief executive officer, Bentley
Stuart Rowley, President, Ford of Europe
Gerry McGovern, Chief creative officer, Jaguar Land Rover
Julian Blissett, Executive vice-president & president of GM China, General Motors
Wayne Griffiths, President, SEAT and Cupra
Nick Rogers, Executive director, product engineering, Jaguar Land Rover
Mike Flewitt, Chief executive officer, McLaren Automotive
Lyle Watters, General manager, Ford Passenger Vehicles, China, Ford Motor Company
Rory Harvey, Senior vice-president and president, Cadillac, General Motors
Michael Cole, President & CEO, Hyundai Motor Europe
Michael Straughan, Chief operating officer, Aston Martin
Paul Walsh, Executive chairman, McLaren Group
Marek Reichman, Executive vice-president and chief creative officer, Aston Martin
Alison Jones, UK Group managing director and senior vice-president, Stellantis
Darren Palmer, Global product development director, Ford & Lincoln battery electric vehicles, Ford Motor Company
Peter Horbury, Executive vice-president of design, Geely
Matt Windle, Managing director, Lotus
David McClelland, Vice president, strategy, Ford Motor Company & chairman, Ford Credit
Matt Becker, Head of engineering, Aston Martin
Max Warburton, Advisor to the management board & head of special projects, Daimler
Mark Adams, Vice-president of design, Vauxhall/Opel
Robin Page, Senior vice-president, design, Volvo Cars
Lisa Brankin, Managing director, Ford of Britain
Adrian Mardell, Chief financial officer, Jaguar Land Rover
Jeremy Hicks, Market performance director, Jaguar Land Rover
Cathy O'Callaghan Vice-president, controller, Ford
Paul Willcox, Managing director, Vauxhall
Ken Gregor, Chief financial officer, Aston Martin
Jim Ratcliffe, Founder & CEO, Ineos Automotive
Helen Emsley, Executive director of design, GMC & Buick global, General Motors
Finbar McFall, Brand operations director, Jaguar Land Rover, & brand marketing director, Land Rover
Ian Hoban, Director, powertrain engineering, Jaguar Land Rover
Sue Slaughter, Director of purchasing, Ford of Europe
Kate Ferry, Chief financial officer, McLaren Group
Nick Collins, Executive director, vehicle programmes, Jaguar Land Rover
Peter Rawlinson, Chief executive officer & chief technical officer, Lucid Motors
David Moss, Senior vice-president for research & development, Nissan Europe
Steve Marsh, Senior vice-president, manufacturing, supply chain management & purchasing, Nissan America
Paul Newman, Founder & chief technical officer, Oxbotica
Chris Porritt, Chief technical officer, Rimac
Kevin Fitzpatrick, Senior vice-president, manufacturing, purchasing & supply chain management, AMIEO region, Nissan
Mike Hawes, Chief executive, Society of Motor Manufacturers & Traders
Jon Goodman, CEO, Polestar UK & Global head of communications, Polestar
Nigel Blenkinsop, Executive director, quality & customer satisfaction, Jaguar Land Rover
Alex Smith, Managing director, VW Group UK
Stephen Norman, Senior vice-president, sales, aftersales and marketing, Stellantis (Opel/Vauxhall)
Danella Bagnall, Vehicle programme quality director, Jaguar Land Rover
Anna Gallagher, Brand director, Jaguar
Jon Williams, Vice-president, sales, Ford of Europe
Mark Tennant, Commercial director, Ineos Automotive
The Auto Express Hall of Fame
2020 - Steven Armstrong
Last year's top Brit is a true global influencer. Steven Armstrong is President of Changan Ford and has worked on four continents in six countries.
2019 - Richard Palmer
FCA's Chief Financial Officer and Head of Business Development will be a key part of FCA/Groupe PSA merger.
2018 - Duncan Aldred 
Bolton boy Aldred leads GM's Buick and GMC divisions, and is overseeing the return of Hummer as an EV.
2017 - Linda Jackson
Jackson has moved on from the helm of Citroen to oversee 'brand differentiation' within Groupe PSA.
2016 - Mike Manley
Manley took over as CEO of FCA in 2018, and is working with Groupe PSA on the new joint venture, Stellantis.
2015 - Alan Batey
Batey retired from his role as executive vice president and president of General Motors North America in 2019.
2014 - Steve Odell
Ford stalwart Odell retired in 2018, taking time out to "see the places I almost saw when I was working.
2013 - Ian Robertson
Former BMW board member Robertson was a big-name hire for Dyson's stillborn electric-car project.
2012 - Andy Palmer
Our first winner recently left Aston Martin and is now president of Optare and has set up the Palmer Foundation.