New 2021 Hyundai Ioniq 5: UK prices and specs confirmed
Boxy all-electric Ioniq 5 crossover is priced from £36,995 and has a maximum range of 300 miles
The new Hyundai Ioniq 5 is on sale in the UK now, priced from £36,995. It's the first model from the Korean manufacturer's new pure-electric sub-brand, and is a crossover designed to rival both the Volkswagen ID.3 hatchback and the ID.4 SUV. 
It's based on the Hyundai Group's new E-GMP electric underpinnings, which will form the foundations for the brand's assault on the electric car market. Shortly, the Ioniq 5 will be joined by a saloon and a larger SUV, as well as smaller models.
The Ioniq 5 is offered with a choice of two battery packs, three power outputs and either rear or four-wheel drive. The entry-level £36,995 model has a 58kWh battery and a single electric motor mounted on the rear axle, with 168bhp and 350Nm of torque. It has a maximum range of 240 miles and a 0–62mph time of 8.5 seconds.
Stepping up a rung, there's the 73kWh battery version, which is fitted with a slightly more powerful electric motor with 215bhp. The extra battery capacity sees the hatchback's maximum range climb to 300 miles, while its 0–62mph time falls to 7.4 seconds. Prices start from £41,945.
The range topping model features the same 73kWh battery pack, but an extra electric motor on the front axle which gives the Ioniq 5 four-wheel drive and an output of 301bhp and 605Nm of torque. The extra grunt slashes the EV's 0–62mph time to 5.2 seconds, although its maximum range figure takes a slight hit at 287 miles.
Charging shouldn't be too laborious a task, either, as the Ioniq 5 comes with 800v electrical architecture as standard, meaning it's capable of super-fast charging normally reserved for premium vehicles, such as the Porsche Taycan.
Hyundai says the system can receive DC charging feeds of up to 220kW, which allows both batteries to charge from 10 to 80 percent capacity in just 17 minutes. When connected to a more accessible 50kW feed, the 58kWh battery can be fully recharged in 46 minutes, while the 73kWh model takes 56 minutes.
In addition, the Ioniq 5's charging system has bi-directional functionality. This is most likely to be used in the cabin, where a conventional 220V power socket will allow users to plug in a laptop, for example. But the car's charging port – situated at the rearmost tip, beyond the back wheel – can also export charge as well as receiving it. So in theory, the 5 could provide electricity to another vehicle at up to 3.6kW via a conventional Type 2 cable.
New 2021 Hyundai Ioniq 5: trim-levels
The Ioniq 5 range is separated into three models. The SE Connect base-model is only available with the least powerful 58kWh powertrain and comes as standard with 19-inch alloy wheels, LED headlamps, rear parking sensors and a rear-view camera. There's also a few driver assistance accessories, such as lane keeping assist and highway driving assist.
Inside, buyers get an ambient lighting system, a wireless smartphone charger, sliding rear seats and cloth upholstery, made from a naturally derived polyester resin. There's no conventional instrument cowl, either. It's replaced by a 12.3-inch digital display, which sits alongside an identically sized infotainment system.
Partnership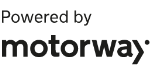 Need to sell your car?
Find your best offer from over 5,000+ dealers. It's that easy.
The Ioniq 5 Premium is priced from £39,295, and builds on the base-model's specification with dual LED headlamps, a power-operated tailgate and chrome exterior trim. Inside, buyers get an auto-dimming rear-view mirror, heated front seats and electric adjustment for the driver's seat.
Hyundai improved Highway Driving Assist Level 2 assistance technology comes as standard on Premium models, bringing an automatic lane change function with it. The vehicle-to-load system can be specced as an optional extra here, too, for £365.
At the top of the line-up, there's the Ioniq 5 Ultimate. It's priced from £42,295 and adds leather upholstery, electrically adjustable and ventilated front seats, heated rear seats, a sliding centre console and a Bose premium stereo system. 
Both the Premium and Ultimate models can be specified with any of the powertrains in the Ioniq 5 line-up. However, if buyers choose either of the 73kWh powertrains, they also get larger 20-inch alloy wheels.
The vehicle-to-load system is standard on Ultimate models and the car's digital gauge cluster is improved with an augmented-reality head-up display, which projects navigation instructions onto the "road ahead," as viewed through the windscreen by the driver.
New 2021 Hyundai Ioniq 5: design
The Ioniq 5 is a 4.6-metre-long hatchback although, like its rival the ID.3, the positioning of the battery pack in the floor lifts the passenger compartment to a height where Hyundai is actually referring to the body style as a crossover.
The E-GMP underpinnings give the car a particularly long wheelbase for a vehicle of its size; at 3,000mm it's longer than that of an Audi A6, even though the new EV is more than 300mm shorter than the executive saloon overall. The wheelbase is also around 250mm longer than the ID.4's, a potential key EV rival. Hyundai has confirmed that the suspension configuration is MacPherson struts at the front and a multi-link set-up at the rear.
The looks of the Ioniq 5 are inspired by a show car that Hyundai produced in the seventies. Based on the humble Pony hatchback, the Pony Coupe Concept was a striking sharp-edged creation penned by Giorgetto Giugiaro at ItalDesign. This, in turn, influenced the 45 Concept, a show car that previewed the Ioniq 5 back in 2019.
The production model doesn't look quite as rakish as either concept – blame the battery pack in the floor for that – but it is still a striking creation from a company that is becoming increasingly confident in its design language. There are a number of new steps for Hyundai in its detailing, such as a clamshell bonnet and flush door handles, but the overall treatment is very clean and simple, without a great deal of fussy surfacing on the panels.
The 45 Concept's ultra-slim headlights have been transferred successfully, while a conventional front grille has also been replaced (due to the relative lack of demand for cooling in an EV like this) by a 'sensor area' that houses the hardware for the car's driving assistance systems.
Hyundai's head of design for Ioniq, Luc Donckerwolke, told us, "I didn't want to do business as usual with this car. I wanted to give it a certain relevance by going back in the history of Hyundai – not a retro car, but taking the essence of that design.
"We tend to see, in the whole world now, design getting overloaded with elements. But the Pony Coupe was delivering me a car that had a clean, pure aura that I wanted to understand and project into the future."
New 2021 Hyundai Ioniq 5: interior
The Ioniq 5 promises a further leap for Hyundai's quality and materials in the cabin. In an unusual move, the front seats can be completely reclined, allowing their occupants to, in theory, take naps while waiting for their car to recharge. The console also slides fore and aft by 140mm, allowing the space to be customised.
Rear passengers should benefit from slim front-seat backrests that boost leg room, plus a flat floor made possible by the lack of a transmission tunnel. The second row of seats also slides fore and aft, so the priority can shift between cabin space and boot capacity.
The boot offers 531 litres of capacity, which is comfortably clear of the space offered by most family hatchbacks. This space can also be expanded to 1,591 litres with the second row of seats folded down. 
As there's no combustion engine, Hyundai has fitted a small storage area beneath the bonnet that could be used for the charging cables; it measures 57 litres in single-motor versions, and 24 litres in four-wheel-drive editions.
High demand crashes website
Hyundai temporarily stopped taking early reservations for its new Ioniq 5 after high demand forced technical issues at the company's European website.
The all-new electric model was unveiled on Tuesday Feb 23, and a link on Hyundai's UK site pointed prospective customers through to a Hyundai EU page designed to take early reservations for the range-topping, limited-edition Project 45 model that will account for the first deliveries. However, by early afternoon that facility had been replaced by a page saying, "It looks like the response to our IONIQ 5 Project 45 has been a little higher than planned."
A Hyundai UK spokesperson has confirmed to Auto Express that high demand is behind the issues, but said that the company should start taking reservations again within the next 24 hours. "The site was struggling a little due to high traffic volumes," the spokesperson said, "but it should be back online tomorrow."
Q&A with Luc Donckerwolke
Ioniq Head of Design discusses the new car...
Q: Why go for a retro-influenced design for a brand new model and sub-brand?
A: At Hyundai things go so fast that we never talk about what happened even last year - let alone further back. We always go forward; it's the first time I arrived at a design studio to find there was no design archive. 
So I knew the Pony had been designed by Giugiaro, but had never seen the Pony Coupe before. The model disappeared, the show car disappeared - and I was amazed by the fact that the roots were to be found in Turin. I don't think what we have produced is retro, in fact; it has the purity and the construction of the shapes of the Pony Coupe. There's a parallel between the beginning of Hyundai 50 years ago and a new beginning now.
Q: Those fully reclining seats are a novel feature. Do you seriously think people will take a nap in them while they wait for the car to charge?
A: Why not? We're working so hard to reduce charging times, but why not invest some effort in making it relaxing? Sometimes you have to wait for a charger to be available, even before you can plug in. That 10 minutes of relaxing time can be golden, even if it's only that period in the middle of a 400-mile journey. It's really important.
We tried hard to make the cabin a more social place, because the younger generation want to spend more time with friends in the car. It's a social habit thing, and we've been forced to pay more attention to that.
Q: This is the start of Ioniq, and the start of this new platform. Can it be made smaller as well as larger?
A: We can reduce the wheelbase, so further models are possible – shorter or longer, higher or lower. You will see more models coming.
What does the new Ioniq 5 have to beat? These are the best electric cars on sale right now...