EV36Zero and Nissan's road to carbon neutrality
How the EV36Zero hub in Sunderland is set to take Nissan a step closer to its sustainability goals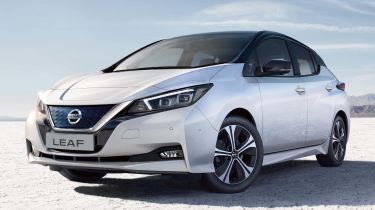 Advertisement feature from

With the sale of new petrol and diesel cars due to be banned from 2030, the automotive industry is experiencing a rapid shift to electrification. The change will help the sector reduce its carbon footprint, ensuring that road transport is ready for a sustainable future.
Manufacturers aren't just focusing on electric drivetrains for their vehicles, though. Significant investment is being made to address the entire ecosystem, from car to battery production and the issue of recycling EVs and their components once they reach the end of their lives.
For Nissan, sustainability sits at the heart of its future. The motoring giant's goal is to achieve carbon neutrality across operations and the life cycle of its products by 2050. Prior to that, in 2030, all new Nissan vehicles are expected to be electrified in the key markets of Japan, China, the US and Europe.
The manufacturer's commitment to these goals includes furthering battery innovations through solid-state technology, developing battery ecosystems and collaborating with the energy sector to decarbonise power grids, and greater productivity and energy efficiency in the vehicle assembly process.
An EV ecosystem
Nissan already has a solid foundation in the electric-car space thanks to the LEAF.  The world's first mass-market electric car, the LEAF launched in 2010 and has sold more than 500,000 vehicles to date. It has endured and evolved as electric technology has developed. Now, Nissan's new electric crossover is at the centre of ambitious plans for a new battery and vehicle manufacturing hub in the North East of England.
Called EV36Zero, the EV hub will be built in Sunderland and represents a £1 billion investment from Nissan and its partners, securing more than 1,500 jobs directly, with a further 4,500 jobs created in the wider supply chain.  As part of the £1 billion announcement, Nissan will invest up to £423 million to produce a new-generation all-electric vehicle in the UK. The new crossover will be built on the Alliance CMF-EV platform, with a forecasted production capacity of up to 100,000 units per year.
Nissan President and CEO, Makoto Uchida, described EV36Zero as "part of Nissan's pioneering efforts to achieve carbon neutrality throughout the entire lifecycle of our products". Uchida added: "Our comprehensive approach includes not only the development and production of EVs, but also the use of on-board batteries as energy storage and their reuse for secondary purposes."
Nissan already has 35 years of manufacturing history in Sunderland, and the £1 billion EV36Zero expansion will help transform part of the area into a cutting-edge gigafactory. Initially, the factory will bring a capacity of 9GWh, with the potential to generate up to 35GWh with future investment from Envision AESC. What's more, the hub promises to increase the affordability of UK-produced EV batteries – these will utilise a new Samsung-developed Gen5 rechargeable battery cell with 30 per cent more energy density to boost range and efficiency. The goal is to help bring down the price of batteries and EVs, making Nissan vehicles more accessible to customers as the clock ticks closer to 2030.
Partnership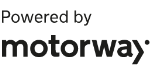 Need to sell your car?
Find your best offer from over 5,000+ dealers. It's that easy.
Envision AESC will also deploy advanced AIoT (Artificial Intelligence of Things) smart technology to constantly monitor, analyse and optimise power consumption, manufacturing and maintenance processes at the hub. This will help refine the production process, finding the most energy-efficient way to build EVs and batteries with the goal of producing 100,000 Nissan electric vehicles a year.
Creating an electricity 'Microgrid'
Nissan and Envision AESC's plans for the North East are part of an ambitious Sunderland City Council project to deliver a 100 per cent renewable electricity 'Microgrid' in the area and slash 55,000 tonnes of carbon per year[1].
Nissan's existing wind and solar farms will be incorporated into EV36Zero, with ten additional solar farms expected to be created. These new farms will have a direct connection to renewable energy from the UK grid to supply Nissan and other automotive companies at the nearby International Advanced Manufacturing Park (IAMP).
There are also plans for EV36Zero to include a battery storage facility that uses second-life Nissan/Envision AESC batteries, allowing for excess energy generated during the day to be captured and used at another time to balance out demands on the grid.
Nissan's existing Sunderland plant, which has been in operation since 1986, already produces the Nissan LEAF, Qashqai and Juke, and supports 46,000 jobs. The next phase in its journey will not only solidify Nissan's position in the UK, but help the manufacturer in its road to carbon neutrality.
Discover more about the Nissan LEAF at nissan.co.uk. Download a free guide for more on electrified vehicles.
[1] Figures provided by Sunderland City Council