World's first EV: Trouvé's 'Salvo' Tricycle
We take a look the Trouvé's 'Salvo' Tricycle alongside the Ford Mustang Mach-e to see how electric cars have changed
Cast your mind back to 2011 and the launch of the original Nissan Leaf. Widely regarded as the first truly mainstream electric car, the Leaf, even with its sub-100-mile real-world range, set the benchmark all future EVs had to meet, and which most modern electric cars have now long since surpassed. Indeed, the Ford Mustang Mach-E, one of the latest models on the market, has an official range of up to 335 miles.
But while Nissan may have opened the public's eyes to electric motoring, and the Mach-E has built significantly on the ground broken by that firm, the Leaf was far from the earliest foray into zero-emission transport. For that, you'd have to look to electrical engineer and Victorian inventor, Gustave Trouvé, the man responsible for what is thought to be the world's first rechargeable electric vehicle.
The one-off project was modelled around a British-built Coventry Rotary 'Salvo' Tricycle, conceived way back in 1881, and Trouvé detailed his exploits in French magazine La Nature in April of that year: "On a heavily built English tricycle, I fitted two of my little electric motors and six electric accumulators," he wrote. 
"One of my friends climbed on to the tricycle, switched it on and accelerated several times along the Rue de Valois [in Paris]," he recalled. "Certainly as rapidly as a good hackney cab."
The batteries are said to have lasted around an hour and a half, which, given the top speed of 7.4mph, gave the machine a theoretical range of a little over 11 miles. Not content, Trouvé quickly added a bigger motor, doubling the top speed of the rickety three-wheeler.
Given the first petrol-powered car – Carl Benz's 1886 Benz Patent Motor Car – wouldn't debut for another five years, a sight like this would have been more than a little unusual on the streets of Paris among the pedestrians, horses and carts. One eye witness, Abbé Moigno, was quoted as saying: "I had just crossed the Palais Royal, when my attention was drawn by a man who was on a tricycle and was arriving at full speed."
Moigno gives us our only third-party description of Trouvé's innovative creation; there are no patent drawings, official records or library archives of how the 'Salvo' was engineered. In fact, all that remains is a single artist's impression of the man himself piloting the world's first EV.
This made it all much trickier for creative mind Jeremy Hart, the man behind of the modern-day tribute you see in these pictures. Undeterred, he set about reimagining a battery-powered replica to mark the 140th anniversary of Trouvé's yardstick vehicle.
Jeremy has history when it comes to ambitious engineering projects like this one. He's the man who put a Formula E race car on a remote Greenland ice cap five years ago, as well as being responsible for lifting a Jaguar XF on to a highwire above the River Thames for the model's launch back in 2015. Recreating Trouvé's contraption would be little more than a formality, surely?
Partnership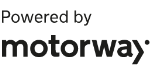 Need to sell your car?
Find your best offer from over 5,000+ dealers. It's that easy.
With the backing of electric van-maker Maxus, Jeremy approached Yorkshire-based penny-farthing builder Christian Richards with the task of piecing together a tricycle in less than six weeks. It's a job Christian relished: "Bizarrely, I was thinking about putting an electric motor on a tricycle when you called," he said to Jeremy during their first encounter. Less than two months later, after curving the wheels and tuning the spokes by hand, as well as designing the electrical systems to fit, the recreation was complete.
To better understand the impact of Trouvé's original creation, we took a brand-new Ford Mustang Mach-E to visit Jeremy and his rig to see if it's possible to draw any parallels with one of the more cutting-edge EVs on sale.
Christian's take on the trike's battery and motor is based around that of a 21st-century e-bike. If you've ever ridden one, the processes involved will feel familiar; you pedal gently to get the thing moving, before squeezing the hand-operated throttle for sustained, powered momentum.
It's not fast, but the sense of speed is exaggerated by the fact you're so exposed to the elements. That quoted top speed is replicated well in Jeremy and Christian's modern-day interpretation, with our photographer Pete breaking into a slow jog to keep pace.
It goes without saying that he'd need more than a set of fancy running shoes to stay with the Mustang, which in all-wheel-drive Extended Range guise will accelerate past the trike in a flash. The Ford is arguably not as agile or alert as the darty 'Salvo', though, while its thick A-pillars and sloping roofline mean even with the assistance of a reversing camera, parking isn't always a straightforward affair.
But all this pales into insignificance if you benchmark your new-car purchase on comfort and refinement. The Ford's seats are supportive and infinitely adjustable, whereas Christian's reimagined trike sees you perched high on a seat designed to better fit a slender Victorian's backside than someone who has let lockdown get in the way of their weekly exercise regime. Suspension must have been an optional extra at the time, too.
The Mustang's brakes are better at bringing the SUV to a halt, unsurprisingly; the Mach-E has a regenerative braking set-up, which can slow the car progressively and intuitively, sending energy back to the battery. This also removes any danger of catching your hand in the wire spokes, as we did on a couple of occasions when driving the electric tricycle.
It's no surprise that the Ford just pips it for performance, but things are less clear cut when it comes to recharging. Trouvé's trike may have been capable of a measly 11 miles but, given the advances in battery technology, you might expect greater gains in the 14 decades that followed. It's thought that the cycle's battery was removable, meaning that – in theory – you wouldn't even need to wait for the cells to recharge, switching out its small battery pack with as much ease and speed as a car can be refilled with petrol.
Our comparisons may be somewhat facetious. But to discover the idea of a rechargeable electric vehicle didn't start with the original Nissan Leaf, or even the classic milk float, may come as a surprise to many people.
Electric vehicles became increasingly popular in the late 1800s, but as towns and cities became better connected and people wanted to regularly travel longer distances, the same hesitations that affect electric cars today were apparent back then – namely range and recharging.
In reality, the fact their appeal didn't continue through the following century probably had more to do with the relative affordability and abundance of oil than it did the infancy and restrictions of early EV tech. Nowadays, climate change and international treaties are forcing the public towards zero-emission vehicles, although not before those very same range and recharging limitations are properly addressed.
While Trouvé's original is long gone, Jeremy's recreation looks destined for life as a museum piece. He's talking to a number of venues in the UK and France, but where it will end up is as yet unconfirmed. Maybe it should sit alongside a Ford Mustang Mach-E, just for context.
Figures
| | | |
| --- | --- | --- |
|   | Trouvé's 'Salvo' Tricycle | Ford Mustang Mach-E AWD Extended Range |
| Price: | N/A | £57,030 |
| Range: | 11 miles | 335 miles |
| Powertrain: | Two electric motors, single-wheel drive | Two electric motors, four-wheel drive |
| Power: | 1.1bhp | 346bhp |
| Weight: | 160kg | 2,218kg |
| 0-62mph: | N/A | 5.1 seconds |
| Top speed: | 7.4mph | 111mph |