Inside Gordon Murray Group: a British breeding ground for engineering innovation
We visit the new home of the  Gordon Murray Group, which is set to become a breeding ground for engineering innovation in the UK
Through a gap in the trees, at the bottom of some landscaped gardens coated in autumnal fallen leaves, the proof of an emerging new British car company and engineering force suddenly becomes visible. There, in the distance, lies the bare shell of a factory that will make Gordon Murray Automotive's exclusive supercars from the start of 2024.
The building – all 4,000 square metres of it – is a couple of weeks off being made watertight, and the site near Windlesham in Surrey is a hive of activity as builders race to beat the winter rain. Health and safety signs abound, attached to high fences sealing off the facility – but today Auto Express is being granted an exclusive tour.
Our guide is not Gordon Murray himself but Phillip Lee, the man entrusted with the day-to-day running of the main components of the Gordon Murray Group (GMG). As a rough guide to the structure, there's Automotive (GMA), which sells dream cars like the T.50 and T.33, and Technology (GMT), which supports it but also offers electric-vehicle expertise to external clients.
Murray, who's now group executive chairman, has a history of good ideas – not just his legendary motorsport designs but also the iconic McLaren F1 supercar and Rocket sports car. But Windlesham is the tangible evidence of how his investors – a diverse group including private equity sourced through well heeled devotees to the F1 – now intend to build the 76-year-old's vision into a profitable business and, in doing so, cement his legacy.
The site – formerly the home of global gas giant BOC – covers 54 acres. By the time it's finished, it'll have cost GMG around £50million – "a bit of a bargain", Lee says, when it includes the factory and offices. It's rolled into an overall investment package of £300million, which is a serious chunk of change to drop into a region that, McLaren at Woking aside, isn't exactly known as a hotbed for modern automotive engineering and manufacturing.
In an era when UK PLC is struggling to find investment for any quarter, let alone in engineering or manufacturing, the progress being made by GMG is impressive. The project is on schedule; it's even on budget, although Lee admits that inflation is bound to put the finances for the second phase of construction under "a bit more pressure". 
Nevertheless, on the day of our visit, the landscapers are in, moulding the mounds of soil around a short test track that already has its 'kerb tests' and some suspension-bashing Belgian pavé in place. Only a few days earlier, Murray and celeb consultant, three-time Indy 500 winner Dario Franchitti, put the first laps on the track in a variety of vehicles, including a fully fanned-up T.50.
Windlesham's asphalt is not for developing cars – GMA will maintain its base at Millbrook for the sort of undercover, high-speed running needed for early prototypes – but rather those confirmational first few yards of any vehicle's life. Cheekily, though, the layout incorporates a gentle slope along its main straight – designed, Lee admits, for Gordon to hold his annual soapbox derby race.
Partnership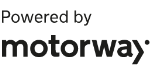 Need to sell your car?
Find your best offer from over 5,000+ dealers. It's that easy.
The factory's first product will be the T.33, GMA's second and mildly more conventional V12 supercar (the fan-featuring T.50 and T.50s Niki Lauda are being made at the existing HQ at nearby Dunsfold). And as Lee explains, the facility is being laid out with customers in mind. "At one end we have a split-level area where components will be delivered and stored," he explains. "Then the central part of the building loses the second floor to open out the space and help us have assembly in a bright, airy environment. 
"The final area will go back to a split layout again, with after-sales on the ground floor and then a customer space upstairs; they'll be able to watch the production line, but we can also cater for events or functions in there. 
"It reflects how closely we work with our customers; some just want us to make the car, of course, but others relish being involved with what we're doing. They all want Gordon's vision – that's one thing you learn from talking to them – but there are different levels of immersion in the process."
The T.33, T.50 and T.50s Niki Lauda are all sold out – even with prices north of £3million. This revenue is useful, Lee says, but the income is almost secondary to how the three cars, and those that will follow, legitimise the Technology side of the business. "I've always had this philosophy in life," he says, "that it's better to explain to people what you've done, and then say what you're going to do as a result of what you've done, than it is to just keep telling people what you're going to do. And now we're in this position. The cars are on the road, the T.50 is going through the final bits of homologation and the first production cars will be going on the line in December. 
"What I'm saying is that you can't build the reputation that drives the Technology business without following the ethos and values to make cars like T.50 and T.33. They are up there as profit earners, yes, but they're also a calling card. And that will continue with what follows. When I joined, one of the first things Gordon did was to show me through the product plan; he's got cars going up to 2035."
Assuming this momentum can indeed be maintained, GMT will then aim to capitalise on it by offering clients vehicles engineered on its own three platforms – large and medium, both suitable for SUVs, and one designed for sports cars. Lee says the firm already has active projects with partners on all three of these set-ups – although some may want to manufacture and sell them, while others may use them as a technological showcase for their own systems.
He's a little more coy on how a GMT-engineered SUV will stand apart from, say, the forthcoming all-electric Porsche Macan. But we already know from Murray himself that his team has been looking at a lighter vehicle – potentially a third lighter than comparable rivals – with a smaller battery but faster charging rates. GMT's policy is to take battery cells from a supplier but then invest heavily in developing new ways of packaging, cooling and managing them. 
This really is only the beginning, though. To even get to the chunk of land devoted to the factory and future offices, you have to pass a renowned bit of modern architecture that housed BOC's staff back in the day. It's nicknamed the molecule (apt for a gas company) because when viewed from above it resembles one, with strands and modules threading out from a larger core building.
Murray's plan is that this will become home to not just some of the regular staff but also a Technology Campus – a breeding ground for talent where new blood can gain knowledge and experience alongside, and embedded within, GMG's existing engineering teams. In time, it could become a valuable melting pot for emerging skills in engineering and software.
Our time is up, and Lee has a pressing engagement at GMG's Millbrook base. But he still has time to guide us into one of the smaller workshops, where the final homologation prototype of the T.50 is undergoing some fettling; it is, in fact, in two pieces, with the entire rear sub-assembly, including that incredible 12,400rpm V12 engine – and the fan system – set apart from the main chassis. 
It's a reminder of how Murray is on track to deliver. "We're bucking the trend," Lee enthuses. "Here we are with a new UK headquarters, and a business that is well funded, profitable and growing. Quickly." And then some. If the pace of progress at Windlesham is any guide, GMG is on track to be a British engineering success story for years to come.
Gordon Murray Automotive model range
T.33: GMA's latest car will be built at Windlesham. It's the size of a Porsche Boxster,  but packs a V12 with 607bhp
T.50: The spiritual successor to the McLaren F1 has three seats and a V12, and will reach customers next year.
T.50s Niki Lauda: Track-focused version of the T.50 costs £3.1m, shaves off weight and ramps the V12 up to 725bhp
Q&A: Phillip Lee, Group CEO, Gordon Murray Group
Phillip Lee has a financial background, including spells at Lotus and taxi firm LEVC – but he's now the man tasked with tying together the multiple facets of the Gordon Murray Group. We asked him for an update on strategy, and future products.
Q: The factory is being prepared to start making T.33 from 2024. Do you already know what follows that?
A:  "We've just started work on it, actually. It's Project Three. T.50s is a derivative of T.50, of course, so after T.33 comes number three. We're now into the up-front work – packaging and styling, for example. And of course, it's more than clear that we'll use the V12."
Q: Gordon actually hinted a while back that the T.33 could be the last car without even mild-hybrid assistance on the V12. It sounds like the commitment remains strong anyhow?
A:  "Yes. I mean, we want to use it as much as possible because we've paid for its development and it's unique to us, so we want to extract as much use as we can! As for hybrid, what I will tell you is that we will always comply with legislation and use the V12. Whether that ends up using whatever derivatives of technology to make that compliant, we will do it."
Q: The investment here is significant, in a time when the future of the UK as a base for car manufacturing and engineering is being called into question. Does that bring pressures for you to grow at certain rate?
A: "Not at all. I'm not driven by the board saying 'I want this level of turnover by whenever, or this profitability'. Honestly, the thing that Gordon I talk about the most is what the products will be."
Q:  Is it fair to say, though, that with GMA's exclusive approach to cars, the main growth will come from the Technologies side of the business?
A: "Yes, that's true. It's not just a division that services Automotive. It's much more about external clients."