15 new Ferraris due by 2022
New Ferrari hybrid V6 engine plus mid-engined model to sit above 488 GTB on the way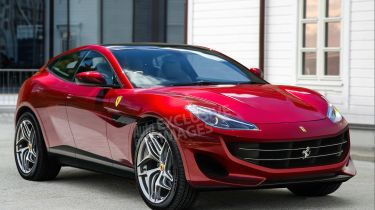 Ferrari will launch 15 new models by 2022 with an SUV due towards the end of the product plan, the company has confirmed. 
Under the guidance of new CEO Louis Carey Camilleri, 60 per cent of the Italian firm's products will feature hybrid technology within the next four years. Key to that will be the development of a new V6 hybrid powertrain, which Ferrari has confirmed is under development.
Ferrari bosses would not be drawn on speculation that the V6 engine is for a new generation of Dino, but did say that the engine will be used as a lower performance entry point for models such as the Portofino.
Over the next four years Ferrari's product portfolio will comprise four key pillars: Sports, GT, hypercars and Icona - a new range of low volume models. The Sports range, currently made up of the 488, 488 Spider and 812 Superfast, will grow to include an additional mid-engined model said to be 'a real supercar in the standard range' which will have 'more performance than a LaFerrari'.
All models in the Sports range will be hybrid only by 2022 and benefit from the technology developed by the firm's F1 team. 
The upcoming SUV, known as project Purosange, will sit in Ferrari's GT range and be based on a new front-mid engine architecture compatible with plug-in hybrid technology. The GT line-up is designed to 'expand the Ferrari family' and cover 'growing market segments'.
A new hypercar, or replacement for the LaFerrari, is not in the brand's mid-term plan but the company did confirm work is under way on the technology that will feature in its successor.  
Elsewhere, Ferrari also said it will continue to develop naturally aspirated V12 engines and aimed to double its profits to €2 billion by 2022.
Read all about the Ferrari SUV right here...