Fiat Panda Abarth could be on the cards
Panda could be part of future plans, but still no confirmation on a stand-alone Abarth model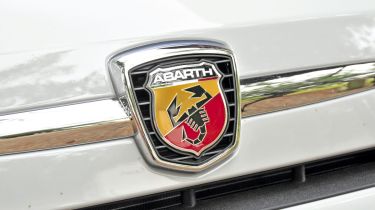 The Fiat Panda could be the next car to join the Abarth model line, as the manufacturer pushes for growth.
With just 500, 500 Convertible and Punto currently in the line-up, head of Abarth Europe, Marco Magnanini, hinted that the small family car could be the next model to get the Abarth treatment.
"We are open to all opportunities," Magnanini told us. "It has to be mall car, compact car, sporty car and Italian design for sure by the finish. But it also has to be the product that is consistent to our DNA."
When asked if this meant that the Panda was the most likely candidate, Magnanini explained. "We are open to discuss this kind of thing internally. This kind of discussion is constantly at the centre of our team."
We also asked whether Abarth was any nearer to creating its own independent model. "Nothing is confirmed. We are open to have a discussion if it's right. Open to maintain the promise to develop the brand. Maintain to put in to the market if it's the right and perfect car," Magnanini explained.
The manufacturer is looking to grow it dealership network in a bid to make the brand more accessible to new and existing customers. And it will continue to push its after sales products heavily, allowing owners to customize and upgrade their cars even more.