Ford and Mahindra enter new partnership
Ford has joined forces with Mahindra in a deal that will allow it to explore emerging markets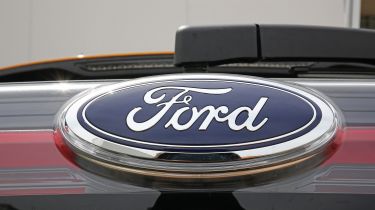 Struggling Ford of America and rising star Mahindra of India are set to join forces, with a focus on co-developing compact electric vehicles.
The proposed "strategic alliance" partnership will give the Blue Oval improved access to the Indian car market, which is on course to overtake the USA and become the third largest car market in the world.
• Best electric cars on sale right now
In turn, the India firm - in conjunction with its daughter company, SsangYong of South Korea - hopes to crack the traditional but still lucrative American market which is currently dominated by pick-ups and SUVs built by the likes of GM, Ford and Jeep. But high US labour costs mean such vehicles have become increasingly expensive.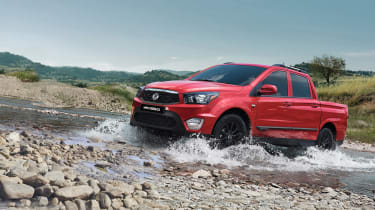 This leaves the door open for Ford to help SsangYong wade-in with more affordable offerings that still feature the large engines and durability that increasingly cost-conscious American consumers demand. Effectively, SsangYong could become Ford's budget SUV brand.
"The agreement of intent between the two companies [Ford and Mahindra/SsangYong] will allow each to leverage their mutual strengths during a period of unprecedented transformation in the global automotive industry," they said in a joint statement.
Both firms need to continue designing, building and selling millions of petrol and diesel vehicles in as many countries as possible during the coming years. While acknowledging that India is on course to become the third largest car market in the world, Ford also accepts that it will have a comparatively small slice of this giant Indian cake - unless it gets into bed with Mahindra.
As if not more important will be much-needed co-operation between Ford, Mahindra and SsangYong to share costs in areas such as product sourcing, planning and development.
But the ultimate goal for the American firm is to ensure that it has small and large driverless and drivable electric vehicles on sale globally from the 2020s onwards. With its new Mumbai and Seoul-based collaborators, Ford is hopeful of becoming a stronger, more active contender on a world automotive stage.
Do you think the Ford/Mahindra deal is a good thing for the US brand? Let us know below...