Ford to launch online car sales this summer
Lockdown has accelerated Ford's plans to offer a complete online service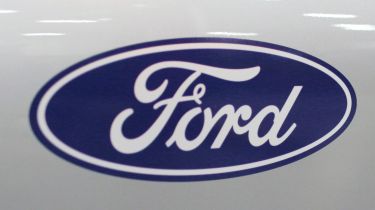 Britain's biggest car brand, Ford, will offer a fully online sales channel later this summer, Auto Express can reveal.
Speaking exclusively to Auto Express, Ford of Britain boss Andy Barratt confirmed that Ford's online offering would be ready "in quarter three."
He also confirmed that Ford had accelerated its plans to offer online sales in the wake of the total retail shutdown, which ran from the end of March until June 1. "Without a doubt - adversity has created opportunity," Barratt told us. "It's allowed us to re-engineer our processes and get the dealers along. Some dealers were always digitally enabled, some were slightly slower in their ramp up, but everyone has accelerated that through.
"We're also working with some external partners for digital showroom activity, even getting every dealer on to live chat - some just weren't there."
The new online channel is expected to enable buyers to specify their car, get a valuation on their part-exchange and agree finance terms without having to visit a dealer. However, the leads are likely to all be fed through to Ford dealers, who will facilitate the transaction and potentially deliver the vehicle directly to the customer, with Ford dealers already putting contactless handover procedures in place.
According to Barratt, Ford has learnt plenty from the online ordering process for the upcoming all-electric Mustang Mach-E, which will feed through to the new online offering. "We are accelerating our planning of what we were about to launch. We were working on something new anyway, which was coincidental with Mach-E, and you can buy a Mach-E online today," he said.
Barratt did, however, sound a note of caution that the digital revolution could lead to job losses in dealerships. "I think some dealers will say: 'do I need all these sales staff anymore on the basis that I'm so digitally enabled in a way that I never was before?'" 
Check out our handy tips for buying a car online here...