Connected car near miss data highlights common dangers
Ford uses connected car near miss data to identify common dangers at junctions in urban areas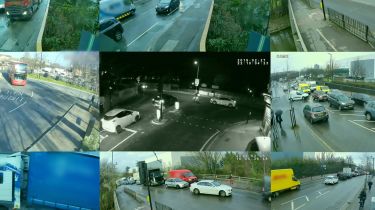 Ford has used near miss data collected by connected cars to identify common dangers at urban junctions.
Last year, analysts from Ford City Insights looked at near miss data – indicated by sharp braking or hazard light usage – from a one-year study of connected vehicles in London to create a list of 'hidden' road safety hotspots in the capital.
• New CAV PASS system to check autonomous cars are fit for UK roads
Now, Ford has teamed up with Traffic Watch UK to analyse near miss data in these hotspots and establish which particular hazards are most common. These include:
• Drivers and cyclists jumping traffic lights.
• Illegible road signs as a result of overgrown trees or incorrect orientation.
• Poor road surface conditions, including sunken manholes and drain covers.
• Narrow lanes creating conflict between road users.
Ford is now sharing the results of its research with the relevant local authorities in order to help them address these road safety concerns. The manufacturer has made various recommendations including that red light cameras should be installed, vegetation should be cut back, double-height signage and signals should be put in place, service covers should be raised and junction layouts should be revised to increase lane width.
The study in London made use of more than 500 million data points from one million recorded miles of driving in London. Ford's City Insights programme will now be expanding to Valencia, Spain and Cologne, Germany for the research to continue.
Sarah-Jayne Williams, director of Ford Mobility Europe, commented: "With Ford Mobility, we are taking our expertise beyond vehicles and applying it to help solve broader issues in the urban transportation environment.
"Our mission at Ford is to help people move safely and confidently – the City Insights programme is a great example of how we can do exactly that."
What dangerous behaviour have you witnessed at junctions? Let us know your thoughts in the comments below...