Ford offers six-month payment holiday for new customers
Anyone buying a new Ford on finance in April or May won't have to pay anything for six months; online Ford dealerships still open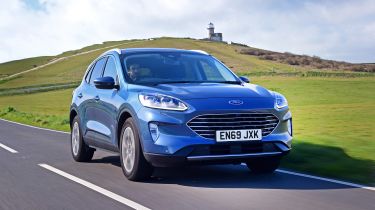 Ford is offering a six-month payment holiday to all customers who purchase a new car or van on finance in April or May. The scheme is intended to support drivers who need a new vehicle, but are facing financial difficulty as a result of the ongoing coronavirus crisis.
The Peace of Mind scheme sees payments for the first three instalments covered by Ford, either in the form of "cashback" when the vehicle is collected, or a discount of the same value. The next three monthly instalments, which the customer does have to pay, will be deferred to start in the fourth paid month of the agreement.
The financial assistance from Ford Credit is available to customers who buy a car or van on a Ford Options PCP or Ford Acquire HP deal. Orders must be placed in either April or May, and the vehicles delivered by the end of the year.
Ford's showrooms are currently closed in-line with Government guidelines, but customers can still make purchases online. In cases where a customer is a key worker, a first-time Motability user or a business involved with the response to the coronavirus crisis, Ford dealers can arrange a "mutually convenient and safe way to hand over the vehicle" as soon as possible.
Andy Barratt, managing director of Ford of Britain, said: "Ford wants to reassure customers that unprecedented times should not prevent them opting for a replacement new car or van.
"Customers are putting a new-found priority on reliable motoring from a trusted brand and our innovative 'Peace of Mind' programme helps achieve that."
Do you think this a good idea? Let us know your thoughts in the comments below...