"Beauty is a big part of car design, but so is usability"
Steve Fowler has been in conversation with Moray Callum, VP of design at Ford, about the future of design for autonomous cars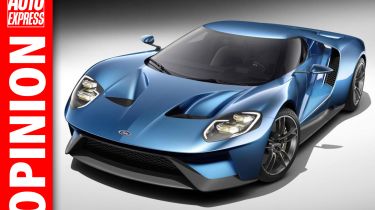 If you want to know what the future holds in the car world, ask a designer; they're as much futurologists as stylists these days. And this week I had the pleasure of spending some time with one of the best, Ford's VP of design Moray Callum.
Callum spoke of his excitement at Ford's commitment to produce a car without a steering wheel by 2021 - a project he's heavily involved in. However, he's promised style won't be forgotten in Ford's push to be first with autonomous driving.
"Some people will always want to be seen in one car rather than another," Callum told me. "With autonomous cars, people won't want a Google car - they don't want to be seen in a science project."
• All about autonomous driving
Even existing tech was proving to be a challenge for the modern car designer. "The user interface is part of our designers' jobs and we're already pummelling the public with information," said Callum. "If Henry Ford was alive today, he'd probably think cars are already autonomous!"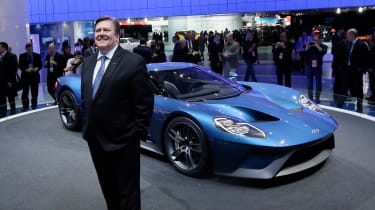 In-car tech means interior design is becoming more and more important. Callum describes it as being "like a marriage - you fall in love with the exterior, but you have to live with the interior".
And while interiors are taking more of his design team's time, so is Ford's burgeoning range of SUVs.
• 2016 New Car Awards: Design Award
"SUVs will become the predominant model in everyone's range," he said. "Customers' desire to have a high H-point will continue and designers need to look at different solutions." But he says it's a challenge to make an SUV look great.
As for the rest of the Ford range, expect greater differences in future as models are again tailored for different markets. "You'll see more of a step-change in Ford design post [the next] Fiesta," he said. That's great news and makes for an even more exciting Ford future.
What do you think the future holds for car design? Let us know in the comments below...