Ford Fiesta isn't UK's best-selling car for first time since 2014
The VW Golf has knocked the Ford Fiesta off the top of the UK car sales charts for the first time since 2014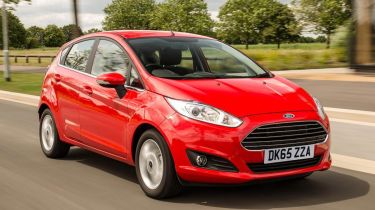 The Ford Fiesta has consistently sat at the top of the UK sales charts for some time now, but its crown has been taken at long last. Figures from the Society of Motor Manufacturers and Traders (SMMT) show that, in June, more Volkswagen Golfs were registered than versions of Ford's supermini.
It's the first time since December 2014 that the seventh-generation Fiesta hasn't been at the top of the leaderboard. 8,601 examples of the Blue Oval's supermini were registered in total last month, compared with 8,808 Golfs. You can read the full list here.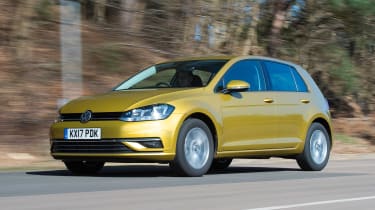 The Fiesta's fall can be partly attributed to the introduction of the all-new model, which arrives in dealers this month. It's likely that some buyers were holding out for the new car, and dealers reduce their stock as a result. The Golf, on the other hand, had recently gone on sale in facelifted form. Ford still holds the two top spots overall for 2017 so far with the Fiesta and Focus, however.
Registrations as a whole dropped by 4.8 per cent in June, following a record first quarter. The continued effects of the diesel emissions scandal are still being felt, too, as petrol cars rose by 2.4 per cent and registrations of oil-burners fell by 14.7 per cent.
Is this a sign of things to come? Are the Fiesta's days at the top numbered? Let us know in the comments...