Electric Honda supercar teased by sister brand Acura
Honda and Acura eye up a forward-looking supercar as spiritual successor to NSX
Honda, through its premium American-market sister brand Acura, has given us a closer look at the electric successor to the NSX supercar it plans to bring to market in the next couple of years. Teased in new images hinting at the first elements of a new design language, this Acura-badged concept gives us an insight into what to expect when the firm's road car eventually makes its debut. 
Very little technical information about the model has been revealed so far, but we do know that it will form one of a pair of electric sports cars that are already in their development phases. 
The Japanese firm's previous flagship – the second generation of NSX – was one of the first mid-engined supercars to embrace hybrid power, producing more than 570bhp from its turbocharged V6  hybrid powertrain. We expect this level of technical innovation will continue with this third generation of Honda's supercar.
Honda's President Toshihiro Mibe revealed plans for a successor during a video presentation that outlined huge investments in a wider range of electric car projects, including a new joint venture that will see the firm collaborating with General Motors on EVs for the American market.
Speaking in front of a shadowy teaser of two low-slung vehicles, Mibe said, "We are thinking about the launch of two sports models to the global [market] - a speciality and a flagship, models that embody Honda's universal sporting mindset and distinct characteristics. We will develop those models with a persistent pursuit in order to meet with expectations."
The teasers show two distinct body styles, with one model - presumably the NSX successor - maintaining a mid-engined supercar profile, and the other appearing to have a shape more akin to that of a GT. Mibe did not outline any details on powertrains or battery capacities - and he was careful to not predict a date when the cars may appear. Despite his use of the word 'global', it's also far from certain that either car will make it to the UK; Honda is likely to focus on Chinese and American-market customers first.
Given the relatively high positioning of both sports models, it seems likely that Honda could use them to introduce solid-state batteries, whose much-touted benefits include more compact packaging and the potential for even faster recharge speeds. In the same presentation, the company stated that it is investing more than £260m in a plant to manufacture these cells, and that it aims to have electric cars featuring the technology on sale in the second half of the decade. The firm has been comfortable with a gap in the NSX model timeline before; it introduced the current model more than 10 years after the original generation ceased production.
The global announcement follows a recent European-focused presentation during which Honda announced plans to bring a B-segment EV, based on the e-Ny1 Prototype, to market in 2023.
Honda is not the first big Japanese-market player to showcase future electric sports cars; both Lexus and Toyota revealed concepts for such vehicles during an EV showcase earlier this year, with the first of those two brands confirming that an all-electric successor to its V10-engined LFA supercar will arrive by 2030.
Partnership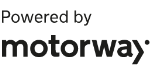 Need to sell your car?
Find your best offer from over 5,000+ dealers. It's that easy.