Honda e review
The retro-styled Honda e provides a cool, classy take on the small electric car, although it's expensive to buy
Find your Honda e
Offers from our trusted partners on this car and its predecessors...
Or are you looking to sell your car?
Advertisement
Honda is known for its engineering excellence and practical design touches, but style has never been a particularly strong point. The Honda e changes that with its retro-inspired looks that are sure to have buyers cooing, and help it stand out in an increasingly crowded electric city car segment. 
The Honda e is instantly recognisable, achingly cool and full of the latest tech, and for those looking for a small, fun and classy electric car, it's certainly one to consider. However, even for a small electric city car, its range is extremely limited and potential customers will have to pay handsomely for the privilege of owning one.
About the Honda e
Honda delivered the first mass-produced hybrid vehicle in 1999, with the launch of the rather odd-looking two-seat Insight, and has rolled hybrid tech out across its range in the years since. But, it took until 2020 for the Japanese brand to deliver its first pure-electric car: the Honda e hatchback.
Honda will be launching an all-electric crossover called the e:Ny1 later this year, but Honda's pint-sized, five-door EV is still doing battle against the MINI Electric, Fiat 500, Ora Funky Cat, Renault Zoe, and the mechanically identical Peugeot e-208 and Vauxhall Corsa Electric pair. The MG4 EV is another potential competitor – it might not ooze cool like the Honda, but it's cheaper and more practical, so represents the best value in the field.
Speaking of which, the Honda e's price tag has ballooned since its launch, and today starts from over £37,000 – about the same as a Kia Niro EV or Renault Megane E-Tech. Buyers no longer have multiple trim levels to choose from, with the Honda e now available exclusively in top-of-the-range Advance spec.
In typical Honda fashion, and contrary to other manufacturers' product strategies, the e was developed on a purpose-built, all-new platform which won't be used on any other model. The Honda e uses a relatively small 35.5kWh lithium-ion battery to power a single motor that drives its rear wheels. In the now-discontinued base version, this set-up delivered 134bhp and a range of 137 miles, but all models now produce 152bhp and can cover just 131 miles before needing to be recharged.
At least the Honda e packs plenty of kit as standard, especially tech. In every model you'll find an 8.8-inch display in front of the driver, along with two 12.3-inch screens taking care of the infotainment and supplying one or two gimmicks, like the aquarium app. Apple CarPlay and Android Auto are both standard-fit too, as are digital side mirrors, heated front seats and steering wheel, adaptive cruise control, blind-spot monitoring and Honda's hands-free Parking Pilot system.
Motors, performance and drive
With a comfortable ride and decent turn of pace, the Honda e is a surprisingly agile performer
The Honda e delivers exactly what you want from a capable supermini. It drives nicely, it's comfortable and refined, while also being able to inject a sense of fun into even the shortest of journeys. 
It gets independent suspension all round, so the ride is pretty settled, although it can get a little fidgety on undulating roads. That wheel-at-each-corner stance makes the car feel quite stable at high speeds, although it should be said that the e feels completely refined around town – it's just about as agreeable a way to navigate urban roads as any other noisier fossil-fuel rival.
There is a good amount of feel through the steering – it's light, but quick and helps make the small EV nimble and easy to manoeuvre around town. Of course, being an EV, there's no intrusive noise from a combustion engine – in fact the e is very quiet indeed, with very little motor whine and no wind whistle.
Partnership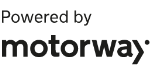 Need to sell your car?
Find your best offer from over 5,000+ dealers. It's that easy.
The only real niggle with the driving experience is the unusually high number of brake-regeneration modes. While this feature does allow the battery to harvest as much energy as possible, having seven levels of battery regeneration seems like overkill in such a city-focused car and we'd expect most owners to never fiddle with the settings.
0-62mph acceleration and top speed
Originally, the Honda e's single rear-mounted electric motor produced either 134bhp or 152bhp depending on the trim level you opted for. The less potent base model could complete the 0-62mph sprint in nine seconds, while the rest of the range will hit 62mph in 8.3 seconds. Top speed was limited on all models to 90mph. 
Despite the typical EV grunt, including a healthy 315Nm of torque, the Honda e doesn't feel as strong as some rivals. It's definitely quick enough for the needs of most urban drivers, though, and there's always the Sport mode, which sharpens the throttle response slightly for when the road opens up.
Range, charging and running costs
Range, charging and running costs - 3/5 If your lifestyle doesn't suit a range of only 90-120 miles, then the Honda e isn't the EV for you
One of our biggest gripes with the Honda e is its price tag. When we first tested the e, it had a starting price of around £27,000, but at that time the car was eligible for the Government's Plug-in Car Grant, which has since been axed. The thoroughly adorable Honda now costs several thousand pounds more to buy than a top-of-the-range MINI Electric, Fiat 500 or MG4 EV. Honda's finance deals also require fairly hefty monthly repayments, normally over a 36-month period.
The Honda also offers significantly less range than any of its key rivals. The 152bhp Honda e has an official WLTP combined range of 131 miles, however, after covering more 3,000 miles in our long-term test car, we averaged 3.0 miles per kWh – enough to cover just 106 miles on a single charge. 
If you can install or access a 7kW home charger, have a small family or a second car and only have short urban commutes to contend with, then the Honda e's charm and practical city-car credentials will be hard to beat. But, it's not hard to find EVs that'll go twice the distance for half the money.
Charging options appear more positive - plug into a 100kW rapid charger and you'll be able to take the e's 35.5kWh battery up to 80 per cent capacity in 31 minutes, while a full charge from a 7.4kW home wallbox takes a little over five hours. 
You also get a three-pin cable, although it's really only suitable as a back-up or for emergency use, because a full charge this way takes almost 15 hours.
Insurance groups
The standard 134bhp Honda e sits in group 25 for insurance and the more powerful 152bhp variant is in group 29, so premiums won't be too cheap for a city car. Its MINI Electric rival starts from group 22, rising to group 23, so should be less expensive to cover.
You can get personalised car insurance quotes fast with our comparison tool powered by Quotezone...
Depreciation
Our latest expert data suggests that the Japanese electric hatchback will hold onto around 50 per cent of its original value after a typical three-year/36,000-mile ownership period. By comparison, the MINI Electric doesn't fare quite as well, with 48 per cent retained over the same period.
To get an accurate valuation on a specific model check out our valuation tool...
Interior, design and technology
The tech and style on offer in the Honda e are on another level compared with other compact EVs
Honda has definitely looked to its past in producing the e supermini. It takes design cues from the first ever Civic, albeit with a funky, modern twist.
Pull on the deployable, Aston-Martin-like door handle and step inside and, just like the exterior, the cabin is refreshingly different. Wood trim stretches across the top of the entire dashboard and above it sit three large TFT screens.
There are also two six-inch displays – one at either end of the dash showing images from the door-mounted cameras that replace conventional wing mirrors. The screens are well positioned and the picture quality is decent, with very little delay in showing what's happening behind you. 
The tech-fest continues with the voice-activated 'Honda Personal Assistant', which helps you locate specific information or features such as the weather forecast, your chosen music or a sat-nav destination point. There is also an HDMI connection beneath the dashboard, allowing passengers to connect up a games console, while a smartphone app, which enables owners to monitor the battery status and create a digital 'key,' can be shared with others to open and start the car.
Sat-nav, stereo and infotainment
The 8.8-inch TFT panel in front of the driver shows data such as speed and efficiency, with the two 12.3-inch touchscreens in charge of the infotainment. The layout of the menus is tidy, with neat tiles for the main functions. Loading times impress, even if they're not quite as fast as the Fiat 500's. However the resolution of the Honda's displays aren't as high as those in the Fiat or a MINI Electric, so the graphics look slightly fuzzy in comparison.
We do like the big on-screen button that performs a search for charging stations, and the digital side-view cameras work well – once you've got used to focusing your eyes on a nearby screen. 
Every Honda e now includes a camera for the central rear-view mirror, activated by a switch. It can still function as a conventional mirror though, which by design must be reflective – but this means that the display is prone to glare.
Practicality, comfort and boot space
Boot space isn't great, and it's only a four-seater, but the Honda e's cabin space is decent for such a fun, urban electric car
The Honda e is only a four-seater, but it has enough space for most everyday trips and the interior is nicely executed. The materials are mostly of high quality, and the seats are comfortable and supportive. 
The e is reasonably practical, too – there are some useful storage bins, a pull-out cup-holder within the centre console and thanks to a flat floor, it feels roomy up front. The e includes a small under-floor space for storing items, although Honda provides two separate bags for the charging cables.
One of the key advantages of using a unique, purpose-built EV platform, along with a rear-wheel drive set-up, is that the e has a turning circle of just 8.6 metres – so it's able to manoeuvre easily in busy streets.
Size
The Honda e is 3,895mm long, 1,750mm wide and 1,495mm tall. By comparison, a Peugeot e-208 is a little longer and wider, although isn't as tall as the e. 
The Honda is a touch longer and narrower than the MINI Electric, but its taller roofline means it's 80mm higher than the MINI.
Leg room, head room and passenger space
The Honda e offers more space than in a Peugeot e-208, and comes with five doors, whereas the MINI and Fiat 500 are three-door only. Rear passengers enjoy a decent level of space, the high roofline allows you to sit upright and leg room is fine.
Boot
The Honda e's electric motor is positioned under the boot floor, which results in a rather poor load capacity of 171 litres. Again, given what most customers will want from the small EV, this will probably be adequate, but the MINI offers 211 litres, while the MG4 EV has a 364-litre boot. However, the Honda's rear seatback does fold down (albeit in one piece) to expand the space to 571 litres.
Reliability and Safety
Honda includes generous levels of safety kit for the e, backed up with solid warranty cover for extra peace of mind
The Honda e features a host of kit and driver aids, designed to make the driving experience as safe as possible. An array of airbags is joined by more active equipment, such as adaptive cruise control, a lane-keep assist system, autonomous emergency braking (AEB) and traffic-sign recognition. The Advance trim adds blind-spot warning and cross-traffic monitoring, which helps detect vehicles approaching from the side when reversing out of a parking space.
Despite all that kit, however, industry experts Euro NCAP awarded the Honda e a four-star crash safety rating (out of five), which isn't quite up to the top five-star score that almost all of its rivals have earned. Euro NCAP noted concerns around protection for the driver and front passenger in various crash-test simulations.
The Honda e hasn't featured in any Driver Power owner satisfaction surveys yet, and it uses a bespoke platform shared with no other models, so it's hard to gauge its reliability. Meanwhile, Honda finished 18th in our most recent car manufacturer rankings – down from fifth in 2022.
Warranty
Honda offers a three-year/90,000-mile warranty for its vehicles, which is a generous mileage limit when compared with some rivals. The manufacturer also allows customers to purchase extended cover for a further two years.
Honda e batteries come with an eight-year/100,000-mile warranty (whichever comes first), and the manufacturer also guarantees a minimum state of charge of 70% through that warranty period.
Servicing
Honda offers five-year service plans for the Honda e, helping to spread the cost of scheduled maintenance.
Frequently Asked Questions
The Honda e is achingly cool and full of the latest tech, however, even for a small electric city car, its range is extremely limited and it's expensive.
For an alternative review of the Honda e, visit our sister site drivingelectric.com...