Mk1 Honda Civic vs Honda e: city cars go head-to-head
To celebrate the Honda Civic's 50th birthday, we took a Mk1 car and its spiritual successor, the Honda e, on a trip to Milton Keynes
There's a brand new Honda Civic on the way to UK showrooms, but for all its technology and charm, it's unlikely to match the historical significance of the first car to proudly wear the Civic badge. 
The Civic was launched in 1972 and was a game-changer for a company that until then hadn't had a global hit on four wheels. With sales of its late sixties line-up of mostly tiny city cars and a larger saloon in the doldrums, two rival engineering teams within the firm were tasked to conceive the car that Honda should build instead. It was meant to be a contest between a band of young innovators and a team of its more established engineering talent, but according to the Honda history books, both teams came up with nearly identical ideas: "A world-class car that is light, quick and compact".
Thus the Civic was born, and subsequently named as a nod to its primary role of a populist urban runabout. It seemed the perfect moniker for what was a cheerfully styled but simple and unpretentious little car, designed to offer the maximum affordable practicality to buyers on a budget, a role at which it excelled.
The Civic might have been a pragmatic and affordable choice, but in spite of its simplicity it wasn't short of innovation. Appearing in an era when hatchback rear doors were only just beginning to take root in the mainstream market, Honda hedged its bets and offered both saloon and hatchback versions of the Civic, although both shared the same two-box body design. 
But the firm went out on a limb with the suspension by opting for an independent rear axle instead of the familiar (and cheaper to make) beam set-up, while a smooth and refined 1.2-litre petrol four-cylinder petrol engine was offered with a four-speed manual gearbox or a two-speed Hondamatic auto. A 1.5-litre option was soon added, and the little Honda's success was all but guaranteed in 1973, when OPEC's embargo of countries that had supported Israel's Yom Kippur war saw petrol prices spiral to 300 per cent of pre-crisis prices. 
Honda also introduced clean-burning cylinder head technology on the Civic, which meant the car didn't have to run an expensive and energy-sapping catalytic converter, giving it a big advantage in the US market as environmental restrictions began to bite.
Anniversary
To celebrate the Civic's 50th anniversary, we took a pretty yellow survivor belonging to Honda UK, and a Honda e electric supermini, on a day out to Milton Keynes. Why 'MK'? Because this so-called new town development was being shaped by planners at the very moment the original Civic was evolving on Honda's drawing boards in Japan. Plus, the sprawl that is Milton Keynes today seems ideally suited to the latest Honda e's take on urban commuting.
Add the fact that MK is bursting with civic pride after its promotion to city status as part of the Queen's jubilee celebrations, and the destination was a shoo-in. Oh, and we needed somewhere the e could get to comfortably on a single charge, and Milton Keynes lies 75 miles from Honda's Bracknell HQ via the M4 and M1 motorways.
As you'll have read already in Auto Express, the latest Civic is a very different beast to earlier generations. Aside from the obvious technical advances, it has grown considerably over the years, to the point where it's arguably stepping into the larger hole in the UK line-up left by the once-popular Accord. 
Partnership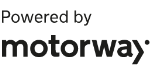 Need to sell your car?
Find your best offer from over 5,000+ dealers. It's that easy.
This means the battery-powered Honda e is a much closer spiritual successor to the original Civic, and at its  reveal back in 2019, Honda acknowledged that the new five-door EV pays homage to its seventies forerunner with some neat shared design cues inside and out.
As a showcase for what Honda can do with its EV tech, the e is at least as impressive as the Civic was back in its heyday, and it's undeniably more chic. Buying a Japanese econobox in the early seventies was more likely a budget-enforced choice, rather than a lifestyle statement, while the e has an appealing retro-futuristic fashion feel. Is it practical though? 
Well yes, except for the e's limited battery range, which, being a bit of a Honda enthusiast, I like to imagine reflects the company's single-minded focus on engineering rather than a seriously misguided oversight. 
With market research showing urban commuters driving only a dozen or so miles daily, it's easy to imagine Honda's project engineers developing a superb technical solution to satisfy the brief most efficiently, with the lightest possible and most efficient battery. Looked at from that perspective, the e's 122 miles of range could be deemed a virtue. But from the perspective of a typical car buyer here in the UK, we can't pretend it's not a challenging number.
Indeed, even with a 97 per cent battery charge and 120-plus miles showing on the e's impressive full-width electronic dash, I set off for MK in the fashion that Auto Express colleagues are all too often forced to adopt when sitting behind the wheel of flashy new electric models. In other words, slowly, with the speed limiter set to 65mph, in order to make sure sufficient range can be eked out of whichever car's battery we're trying to conserve.
At least the sky-high cost of fossil fuel means other drivers have slowed down, too, so a more relaxed pace is less of an inconvenience, relatively speaking. On the motorway our e passed both a Porsche Cayenne and a Mercedes-AMG G 63 doing 55mph, which goes to show that fuel costs are biting at all levels – an interesting parallel to the seventies oil crisis in which the first Civic thrived. 
However, as I cruised comfortably but sedately to MK, I couldn't help thinking that someone making a similar journey in 1972 could have got there and back faster in the original Civic, probably without even needing to stop for a 'splash and dash'. Sticking with our 'Civic Pride' theme, I pictured a trendy young architect or town planner heading up for a hurried site meeting in the rapidly expanding new town, with their foot planted firmly on the floorboards at 85mph in fourth gear, and the eager little 1.2-litre engine straining happily under the bonnet.
In the Honda e, apart from the range anxiety-inspired speed limit, I had 30-40 minutes of hanging around to look forward to at MK's out-of-town charging hub near the coach station before I could start the return journey. That's progress, apparently. At least the snack bar was open at teatime on our sunny weekday afternoon, but I wouldn't have wanted to linger there on a cold bank holiday. 
Not that our original Civic was thrashed to Milton Keynes and back at 85mph, of course, because as befits a prime piece of Honda heritage, it travelled in the luxury of its own trailer. The Civic is in rude health, but sourcing parts for any classic Honda is challenging, and the garage team understandably likes to keep the mileage down.
As a 1976 model, it's not one of the very first of the breed made from 1972, but it's to all intents and purposes the same car, and not just any old example, either. This is the very machine that starred in Honda UK's marketing brochure, resplendent in the popular Carnaby Yellow, and which was bought back in house from an owner and lightly restored some years ago. 
As Honda celebrates the launch of its latest Civic, you might see the older car in some of the newest marketing materials, too. Never let it be said that a Civic doesn't offer great value for money.
We were allowed to get behind the wheel of Honda's prized oldie once unloaded in sight of The Point, an iconic MK building that hasn't aged half as delightfully as the Civic. Glittering in the sunshine on the tarmac, the Civic's two-box 'fastback' shape is instantly recognisable, but it's surprising just how small it looks today. A further surprise then, is how roomy the car feels inside; I'm almost six foot four inches tall and found the steering wheel only a little obstructive when getting in and out, and once seated there's plenty of leg and headroom – and space for a couple of children in the back.
A twist of the key fires the engine, which settles to a muted hum under the low bonnet, and it takes seconds to get to grips with the controls. There aren't many of them, to be fair, with headlamps and indicators sharing a right-hand column stalk, and wipers on the stalk on the left. 
Dipping the clutch pedal requires minimal effort, the gears shift with gratifying ease, and you couldn't say the unassisted steering was 'heavy' even at parking speeds. It's just as well that everything is so user-friendly, because although the engine is willing and eager to rev, with just 50bhp or thereabouts, you need to use the gears often between MK's roundabouts. 
The Civic is nippy, though, and has no trouble keeping up with the traffic, while the muted engine and road noise reinforce the achievements of those seventies engineers. 
Driving new cars all the time, usually these days EVs or hybrids with auto gearboxes, it's easy to forget what a complicated performance driving a car used to be. In the e, with an ever-active lane-keeping assistant persistently nudging the wheel to remind you it's in charge, a seamless drivetrain, reversing cameras and blind-spot assistance, you lose much of what made driving an engaging experience. It removes the business of balancing pedals and gears, cuts much of the tangible link between the steering wheel and tarmac, instead rewarding you with a complicated and arguably distracting suite of digital infotainment functions, while everything else carries on without you. 
Back in the late eighties, I briefly contemplated buying a Mk1 Civic when fresh out of school. It wasn't the rust that put me off back then, because everything within my budget was riddled with tinworm, although early Civics were particularly susceptible. It was more the sense that a Civic wouldn't offer much to inspire or engage an eager young driver. Having spent time with Honda's charismatic survivor, I've revised that eighties opinion quite a bit in line with a sentence that caught my eye in the old brochure. It tells of the Civic's latest advances in design and tech resulting in a car which will fit perfectly all motoring needs of today and tomorrow". I don't think they were far off the mark!
Now read our review of the modern Civic...