Used Honda Jazz (Mk3, 2015-2020) review - How much will it cost?
It costs more to buy than rivals, but you get a lot for you cash and residuals are strong
In recent years, Honda has followed VW and Peugeot in trying to sit between mainstream and premium brands. As a result, its cars aren't always the most affordable, but top-notch build and lots of standard kit help take the edge of the higher price. In the case of the Jazz you can also add the extra appeal of fuel efficient engines and low servicing bills.
Prices
When it was new the Jazz cost a little more than more conventional rivals such as the Ford Fiesta and Skoda Fabia. Combined with the fact that the Honda had a reputation for being bought by more 'mature' customers, it's no surprise to find it never sold in the same big numbers as the competition.
However, demand for the Jazz has always remained strong, which has helped generate healthier residuals than mainstream rivals. When you also factor in the lower number of used examples available, it's not hard to understand while you'll pay more for a Jazz. Of course the less severe depreciation means you'll get back more when you sell.
You can find all the latest prices for the Honda Jazz Mk3 at our sister site Buycar. 
Fuel economy and CO2 emissions
With the 1.5-litre engine exclusive to Sport trim, there's effectively only one engine – the 1.3-litre unit – to choose from, and due to the fact that most cars are sold to private buyers, Honda doesn't have much interest in more frugal diesel or hybrid models.
Honda has tested the Jazz under the latest WLTP test regime, and as a result there are slight differences between all cars in terms of fuel economy. The best performers are the 1.3 i-VTEC in S and SE trims, which manage 48.7mpg. Add the CVT gearbox to the S model, and fuel economy stays the same, but it deteriorates slightly on the SE, to 47.9mpg. That's the same figure for the EX manual (which is poorer due to its larger wheels), while the EX CVT version manages 46.3mpg.
Emissions range from 106g/km to 119g/km, although the best performers in this instance are the CVT auto-equipped cars.
There's not much of a price to pay if you go for the 1.5 i-VTEC. Claimed WLTP economy delivers 42.8mpg combined whether you choose the six-speed manual or the CVT auto. Emissions are 134g/km for the manual and 125g/km for the CVT.
Running costs
The Jazz Mk3 needs to be serviced every 12,500 miles or 12 months. The first service costs around £235 and is simply an oil and filter change along with a visual inspection of the car's major functions. The second service is priced at £310 and includes replacement dust and pollen filters, plus new fluid for the CVT if fitted.
The third service costs around £290 and includes fresh brake fluid and a new air filter. Once a Jazz is three years old, it's eligible for cheaper maintenance, with alternating minor and major services marketed as Honda 12 and Honda 12+ at £180 and £290 respectively. The minor service is an oil and filter change plus an inspection, while Honda 12+ includes replacement air and pollen filters plus new brake fluid. The chain-driven engine means there's no cambelt to replace.
Partnership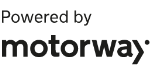 Need to sell your car?
Find your best offer from over 5,000+ dealers. It's that easy.
All Hondas come with a three-year, 90,000-mile warranty as standard, which is certainly generous compared to rivals in terms of the mileage. With the last of this generation of Jazz bowing out in 2020, the youngest examples should still come with the balance of the manufacturer's cover.
What's more, a Honda Extended Guarantee can be purchased before the standard warranty expires, which includes UK and European breakdown cover, protection against mechanical and electrical faults and a maintained ongoing service history.
For another 12 months (for year four), it costs around £460; for an extra 24 months (years four and five), the price is around £850. It's worth considering this option, or on older cars checking whether the previous owner had taken the extra cover.
When it comes to insurance costs, it's as simple as it comes. Every Jazz with a 1.3-litre engine, irrespective of specification or gearbox, is in insurance group 13. Choose the 1.5 Sport and its more powerful engine bumps insurance groups up six to 19.