Hot plug-in hybrid Volkswagen T-Roc GTE on the cards
VW's plug-in hybrid boss hints that a fast, frugal T-Roc could be in the pipeline to sit below the hottest R variant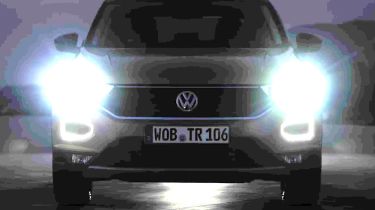 The Volkswagen T-Roc range could potentially be bolstered by a high-performance GTE version in future, should the market produce sufficient demand.
When asked during a press conference call if a performance plug-in hybrid for the T-Roc would be a good fit, VW's Project Manager for Electrified Drivetrains, Dr Kai Philipp, said: "Our MQB technology gives us the possibility to do so."
Should a new model make production, it would see the T-Roc become one of the more diverse model line-ups in the Volkswagen range, offering petrol, diesel and plug-in variants, not to mention traditional SUV and Cabriolet body styles.
Power would come from the petrol-electric powertrain that's widely used across the Volkswagen Group. A 1.4-litre turbocharged engine is paired with an electric motor, which is capable of producing as much as 242bhp in the new 2020 Golf. That slots in very neatly between the 296bhp T-Roc R, and the next step down, the 187bhp 2.0 TSI.
However, the GTE would be more efficient than either: the 13kWh battery should enable an electric-only range of around 40 miles, meaning that those with easy access to charging should cover their average daily commute with little to no petrol usage.
Dr Philipp stated, however, that the T-Roc GTE is not the current plug-in priority, but it's bigger SUV brother is. "As we see it, we have the Tiguan SUV as one of the best selling cars in its market," he explained. "And that is what we focus on right now."