'Hyundai's Ioniq electric car range is wiping the floor with rivals'
Mike Rutherford thinks Hyundai's numerous award wins are well-deserved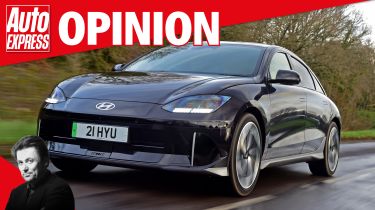 If, a decade ago, those 'in the know' were asked to predict which country and company would clean up on the international awards front in the early 2020s, I suspect the experts would have opted for a German firm – Audi, perhaps? Or an up-and-coming US one such as Tesla? Another safe bet – maybe a less exciting, but more dependable Japanese brand?
Back then, nobody in their right mind would have gone for an Asian country whose land area, population and access to natural resources were – and still are – smaller and lower than the UK's. Even less likely was that an unglamorous, non-premium firm from that tiny Asian peninsula would headline on the global awards stage and in other international arenas.
But that's exactly what Hyundai, its designers and its Ioniq models have done. Almost unfathomably, they've taken on and beaten countless 'better' and longer-established premium firms and products.
The ball started rolling in summer 2021, when the Ioniq 5 was crowned Auto Express Car of the Year, and autumn saw it crowned Germany's Car of the Year. By the winter, a panel of bestcarsoftheyear.com judges from the global motor, motorsport and media industries named the Ioniq 5 the New Car World Champion. And in spring 2022, the same model won 50 per cent of the World Car awards for that year. 
Wind forward 12 months, and the Ioniq 6 has just won 50 per cent of World Car trophies, too. In addition, Hyundai designer SangYup Lee was named World Car Person of the Year in 2023, while design boss (and now company president) Luc Donkerwolke won the same prize in 2022.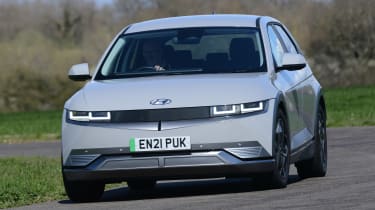 This deluge of victories equates to Hyundai wiping the floor with rivals, including sister firms Kia and Genesis. But are the company, its design team and its Ioniqs really that good?
I wrote my first road test (of a Hyundai Pony Pick-Up) in 1982 and visited the company in Korea for the first time in 1987, when it had defensive gun turrets perched atop the walls of its Ulsan factory. I've been back several times since and I've also frequented its top-secret studios and test tracks, met its leading designers and engineers, driven an Ioniq or three. 
And I have no hesitation in confirming that the brand, its workers and its Ioniqs all rank as exceptionally good, if not bloody brilliant. 
Whether Hyundais are as great, desirable and well enough designed to beat the rest of the automotive world for much longer is another matter entirely. That said, within my small network of family and friends in 2023, only two of them (one a serial car buyer, the other a TV presenter pal) have purchased cars with their own money, and they both bought Hyundais. 
They assure me they're either "ecstatically happy" or "in love with" their new cars.
Meanwhile, the firm has replied to 'reports' that the small car is dead by launching its facelifted i10 starting at £15,000! And on the same day, it announced its highest-ever first-quarter sales record for new cars. 
Partnership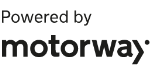 Need to sell your car?
Find your best offer from over 5,000+ dealers. It's that easy.
So does this lot – non-premium Hyundai, its designers and its Ioniqs – collectively qualify as the greatest? On paper, almost as great or greater than the rest of the automotive world put together? Really? Honestly? Discuss.
Let us know your thoughts in the comments section below...