Used Hyundai i20 (Mk2, 2015-2020) review - What's it like to drive?
The Hyundai i20 Mk2's handling and ride are fairly good, and performance is decent on the turbo-petrols
Used supermini buyers after an entertaining drive will want to look elsewhere, though the Hyundai i20 Mk2 nevertheless does a decent job at being a fairly comfortable and competent small hatchback that's easy to steer around town. While none of the i20 Mk2 models have a brisk turn of speed, all of the engines have enough performance for driving around town, and the 1.0-litre turbocharged petrols in particular are pretty peppy.
Engines and performance
The Hyundai i20 Mk2 was available with a decently sized selection of engines across its production run, with a majority of those offerings being petrols. Our preferred petrol pick is the 1.0-litre turbo petrol that was introduced later in the i20 Mk2's lifecycle: as well as being quite smooth for a three-cylinder engine, it's also peppy around town, returns good fuel economy and has decent performance on faster roads regardless of whether you opt for the 99bhp or 118bhp version.
If you don't plan on taking your used Hyundai i20 Mk2 that far out of town, then it may also be worth considering the 1.2 and 1.4-litre non-turbo petrol options. The 1.2-litre in particular doesn't have much performance on offer (it was only available in 74bhp and 83bhp flavours), so they need to be worked a bit hard to reach higher speeds, although there's enough off-the-line oomph for when you're pulling away from junctions or dealing with stop-start traffic. Being more powerful, the 99bhp and 118bhp 1.4-litre petrols are a bit more flexible to use around town and also aren't too out of their depth on motorways.
Should you do lots of longer journeys, we're more inclined to suggest the diesel engines that were available on the Hyundai i20 Mk2. Despite its diminutive power output, the 74bhp 1.1-litre diesel is a surprisingly punchy little motor and makes a decent choice if you're after a diesel supermini, though the extra power of the 89bhp 1.4-litre makes it a more appealing choice if you can afford the higher running costs.
All versions of the Hyundai i20 Mk2 came as standard with a manual gearbox (a five-speed unit for the 1.2-litre and 99bhp 1.0-litre petrols; a six-speed gearbox for the other engines), though the 1.4-litre and 99bhp 1.0-litre petrols were available with four-speed and seven-speed automatic options respectively. If you'd prefer to have an automatic Hyundai i20 Mk2 over a manual one, we recommend picking the 1.0-litre model: while it can be a bit jerky at times, the seven-speed auto is far smoother and more pleasant to use than the clunky four-speed gearbox.
On the road
The Hyundai i20 Mk2 is a competent car to drive, if a bit on the bland side. A combination of good grip, well-controlled body lean when cornering and decently weighted steering means the i20 Mk2 feels responsive on twistier roads. However, it's some way short of the standards set by the Ford Fiesta and Mazda 2 in the handling and fun-to-drive stakes.
Comfort is also an area where the Hyundai i20 Mk2 performs decently, but isn't exceptional in. The car's suspension set-up is on the firmer side by supermini standards, so it can jiggle around a bit over rougher surfaces, but there's enough compliance here for the i20 Mk2 to cope well on roads that aren't too bumpy or riddled with potholes. 
Partnership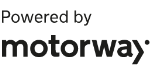 Need to sell your car?
Find your best offer from over 5,000+ dealers. It's that easy.
Because refinement levels are fairly good by supermini standards on the i20 Mk2, it's not out of its depth on faster roads and motorways. However, perhaps unsurprisingly, the Hyundai is better suited to life in town, thanks to its light steering and good forward visibility. Do be wary of the blind spots caused by the thick rear pillars when you're reversing in and out of parking spots, though.