Used Hyundai i20 (Mk2, 2015-2020) review - How much will it cost?
Decent fuel economy and low insurance group bands means the Hyundai i20 Mk2 shouldn't cost much to run
The Hyundai i20 Mk2 promises to be a fairly inexpensive small car to operate, as it has handily affordable running costs. All of the engines are capable of returning decent economy figures, and the insurance premium costs are kept down by the fact the car sits in low insurance group bands. Residual values are also on par for the class standard, so expect to pay a slight premium for post-facelift cars in more desirable specs.
Prices
Residual values for the Hyundai i20 Mk2 are on par with the class standard, so expect to pay as much for a used example as you would for a like-for-like equivalent version of rivals such as the Ford Fiesta and Vauxhall Corsa. Expect to pay the most for examples built after the mid-life update was introduced in 2018: as well as being younger examples, which means they should have a lower mileage and be in better condition than older versions, but they also come with more desirable extras like Android Auto and Apple CarPlay smartphone connectivity.
You can check out the latest prices for a used Hyundai i20 Mk2 by browsing the listings on our sister site BuyaCar, and by using our own used car valuation tool.
Fuel economy and CO2 emissions
While it didn't set new standards for efficiency when new, the Hyundai i20 Mk2 is still capable of returning decent fuel economy. On the petrol engine side of things, the pick of the crop for fuel-sipping credentials is the 1.0-litre turbocharged engine: on paper, the 99bhp version could return up to 50.4mpg and emit 127g/km of CO2, and the 118bhp version is marginally less frugal at 47.1mpg and 137g/km.
In comparison, the 1.2-litre non-turbo petrols aren't as economical, with both the 74bhp and 83bhp versions being capable of up to 47.9mpg and 134g/km of CO2. Officially, the 99bhp 1.4-litre petrol could return up to 51.4mpg and emit 127g/km, but bear in mind these figures were calculated using a different and now-outdated methodology compared to the other petrol engines.
While the diesel engines offered on the Hyundai i20 Mk2 also weren't assessed under the new regime, they'll still prove to be the most frugal if you'll regularly be doing longer journeys. Hyundai claimed the 1.4-litre diesel was capable of an impressive 68.9mpg and 106g/km, and the 1.1-litre was more efficient still at 70.6mpg and 103g/km.
Running costs
The Hyundai i20 Mk2 will require servicing once every 12 months or 10,000 miles, whichever comes soonest. Servicing costs can vary, depending on how old the i20 Mk2 you end up buying is: prices are £186, £284 and £197 for the first, second and third check-up respectively. After that point, Hyundai offers a selection of servicing options: there's a £99 'Base' check-up', a £169 'Interim' service and a £249 'Full' option. If your i20 Mk2 still has its five-year warranty cover, you'll need to stick to the service intervals to uphold the warranty.
A few consumable items also need to be replaced regularly on the Hyundai i20 Mk2. For instance, fresh brake fluid is needed after every 24 months or 20,000 miles, and coolant every six years or 60,000 miles. There aren't any cambelts to change, though, as all of the i20 Mk2's engines are chain driven.
Partnership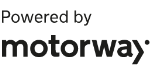 Need to sell your car?
Find your best offer from over 5,000+ dealers. It's that easy.
Being a small and fairly inexpensive car, the Hyundai i20 Mk2 shouldn't cost too much to insure. The most affordable i20 Mk2 models to insure are the entry-level S versions, which start from as low as insurance group 4. Even the most expensive to insure Hyundai i20 Mk2 shouldn't cost too much to have covered, since the highest insurance group the car sits in is insurance group 12 for the range-topping Premium SE Nav trim level.
Depending on the age of the used i20 Mk2 you're looking at, it may still have some of its five-year manufacturer warranty left. Because there isn't a mileage limit on the warranty cover, it means there's some peace of mind if you end up buying a used Hyundai i20 that has quite a few miles under its belt.