Autonomous tech could save the MPV says Hyundai design boss
Hyundai design boss Luc Donckerwolke sees light at the end of the tunnel for the much-maligned mini MPV and confirms ix20 replacement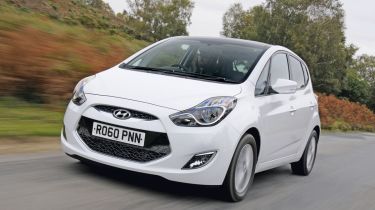 Hyundai design boss Luc Donckerwolke believes that autonomous vehicle technology and electric powertrains could help to extend the life of the small MPV - and he has admitted that a successor to the ix20 is in the pipeline.
The Korean brand's baby people-carrier - a low-volume model in the UK - had been expected to be canned after the launch of the new Kona small SUV. However, Donckerwolke - who joined Hyundai at the start of 2016 as Senior Vice-President Design, says that MPVs could be well suited to the flexibility afforded by self-driving cars, and able to maximise the practicality offered by the removal of a combustion engine.
• New Hyundai Kona: everything you need to know
When asked if he had a replacement for the ix20 on the drawing board, Donckerwolke replied, "Yes, we do. We don't call it the ix20 yet but yes, it's there."
He added, "The SUV has contaminated all segments of the market, really, due to this 'adventure flavour', which cannot be reached with an MPV. The SUV gives you functionality along with the alibi that you are a dynamic person. It conveys the impression that you have a lot of lifestyle. It's a pure marketing thing, really.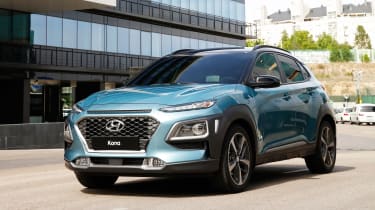 "We are at the point of a shift now, with what's going to happen with autonomous vehicles. And if you have all of that assistance, why would we confine ourselves to the package that we currently had? Even more so when you have electrification. That's exploding the whole theory of the packaging and the layout.
• Best crossovers and small SUVs
"So looking ahead, the MPV - by which I mean the sense of the maximum utilisation of the space you are occupying with the floor of the car - is going to become a necessity, and almost a logical approach. But we're talking about 10 or 15 years from now."
Donckerwolke was not responsible for the Kona - a car he says will have "unique elements" that will not be shared with other models in the Hyundai line-up - because he joined after the manufacturer's California studio won the internal concept competition for the car's design.
But he's preparing a new design language that's likely to be introduced on the next Sonata, due by 2019. "I'm really excited about the next Sonata," he said, "because it's the one that's going to relaunch the design of Hyundai. I think for the brand Hyundai, at the moment, it'll be a big step forward. We've frozen the design of it already and it's making a big change."
Do you think the MPV will survive the SUV onslaught? Let us know in the comments section…