'Bad start to 2019 shows that JLR has a challenging future ahead'
News of the recent job losses and falling profits at JLR should be the wake-up call the company needs, says Steve Fowler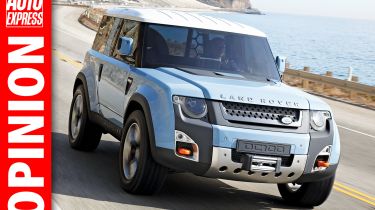 We've enjoyed reporting on Jaguar Land Rover's good times during its remarkable turnaround under Tata ownership: booming sales – with production rising from 241,000 cars in 2011 to 614,000 – profits soaring and the workforce rising to 44,000 globally.
So last week's announcement of huge losses with a 6.9 per cent drop in sales resulting in a programme of £2.5billion-worth of cuts – including 4,500 job losses – was incredibly sad, if not exactly unexpected.
• JLR annouce 4,500 job losses
So what – or who – is to blame? CEO Dr Ralf Speth told us: "The automotive industry is facing unprecedented multiple external political and regulatory disruptions and technological changes simultaneously.
"Just to name a few: Brexit, China, China/US trade, CO2, diesel, diesel taxes especially in the UK, taxes and duties, WLTP and I could go on." So the perfect storm, it seems. And as JLR reminds us, it's neither big enough (about the quarter of the size of its big rivals) nor small enough to ride these choppy waves.
One senior JLR exec told me the company has just "simply grown too quickly" – something I put to Dr Speth. "Not at all," he said. "We haven't grown too quickly, we've grown in a very organic way." I suspect many of the 4,500 soon-to-be former JLR employees might disagree.
Among the news of further investment in electrification of JLR's range at plants in the Midlands and the promise that we'll see a more resilient, high-performance JLR in the future, there was no mention of learning from mistakes – of which many have been made. That was sorely missing from the carefully crafted 'messaging'.
I hope this is a more analytical JLR, one that launches a new Defender (and other promised new models) for sound financial reasons rather than romantic ones. We've heard whispers that ensuring that car makes more money is one of the reasons it's been delayed. That's the type of brave thinking we need to see more of.
For more of Steve's thoughts on the motoring world, check out his previous columns here...