Jaguar design boss wants to develop more sports cars
New Jaguar F-Type could be joined by another model if new design director gets his way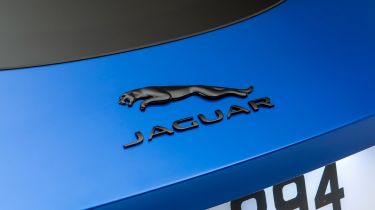 Jaguar's new design director, Julian Thomson, has told Auto Express that he wants to create more sports cars, now that he's at the head of the British firm's design department.
The updated Jaguar F-Type, the firm's only sports car, is the first new model to be launched under Thomson's tenure as design director, but Thomson is keen to strengthen Jaguar's position in that market. Speaking exclusively to Auto Express, he told us: "Jaguar will always build sports cars. I'd love to do more than one."
• New Jaguar factory to allow for 'more glamorous' designs
Although sales of sports cars today are comparatively low when compared with other types of vehicle, Thomson believes that the growing threat to mainstream volume production could see a greater demand for luxury vehicles and sports cars in the future. He said, "In this day and age of electrification and autonomous technology, a part of me thinks there may be a resurgence of people enjoying transportation for transportation's sake and driving for driving's sake.
"Whether that makes the market bigger I don't know, but I think there is a threat to volume production cars and they are going to struggle to find a position on what they do. I'd hope that truly special and luxury cars, sports cars, will find a place where they have the option to be more exotic."
Thomson wouldn't be drawn on which area of the market an additional Jaguar sports car would target, but he did rule out a fully electric hypercar. "Cars like the Pininfarina [Battista] and Lotus [Evija] which have sheer amounts of power are not the answer," he explained. "You need to have something which you interact with and love and have that sense of connection with. I don't think that can be done through sheer power."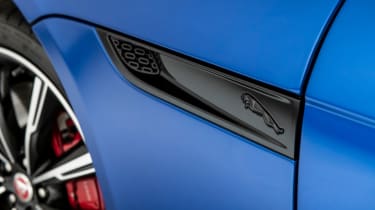 Work is already under way on the F-Type's successor, which is due to land around 2022. When asked how Jaguar will approach electric vehicle technology and sports cars, Thomson added: "It's going to be the next generation of car when we do something like that. We're starting to understand the electric car experience and its very good. The new XJ will be fully EV and it fits that type of car."
"I guess what's more difficult for us to understand, is that you buy a sports car because you want something really interactive and emotional engagement - so we're still thinking about what would be the electric sports car offering. It's not clear to us yet."
Asked if Jaguar would ever consider jointly developing a new sports car with another manufacturer, much like Toyota and BMW did with the Z4 and Supra, Thomson replied: "It depends what that car is really and depends what you're trying to create. The industry is all about collaboration these days and we'd welcome the opportunity to do that. But it has to be a real Jaguar, I'd hate to do something where each party has to compromise to create an average result."
What do you think of Jaguar's current design? Let us know in the comments...