New Jaguar Land Rover Project Vector showcases autonomous future
The new JLR Project Vector autonomous pod sits on a new platform and is scheduled for on-road trials before the end of 2021
This is Project Vector, a new concept from Jaguar Land Rover designed to showcase a new vehicle platform developed for the British manufacturer. And the company is already promising to put the futuristic pod into on-road trials within the next 18 months.
Developed at the National Automotive Innovation Centre in Coventry, Project Vector sits on a new chassis that Jaguar Land Rover is calling 'autonomy ready' - but the concept shown in the initial images is equipped with a steering wheel. It's just over four metres long and has a battery size ranging from 60kWh up to 90kWh - enough for a range of between 155 miles and 186 miles.
• JLR Virtual Eyes autonomous pod
All of the vehicle's battery and electric drivetrain parts are packaged into a flat floor, allowing a wide range of cabin layouts that could suit private use, public transport or even commercial services such last-mile deliveries. The platform could be expanded by up to an extra metre, it is believed - although its packaging means than in its current, supermini-length configuration it is capable of carrying six adults.
JLR says it plans to collaborate with Coventry City Council and the West Midlands authorities to create a mobility service based on Project Zero, starting in late 2021. It says the scheme will act as "a living laboratory for future mobility on the streets of Coventry". But in its initial phase, the Project Vector vehicles will be driven by a human being instead of operating autonomously, because this will allow them to run in normal traffic without changes to legislation or infrastructure such as bespoke lanes.
The project's director, Dr Tim Leverton, told us that around 20 Project Vector transit vehicles are likely to be made for the first phase, with routes based in and around Warwick University. "We've identified a few areas that look suitable," he said. "Not just on campus but also potentially to help with bringing students and staff into that area. If we look at somewhere like the Tile Hill area [of Coventry], there are around 2,000 people there who make a journey in and out of the university every day."
The National Automobile Innovation Centre at Warwick Uni has been chosen as a base for Project Vector to help encourage rapid, agile working and to attract additional input from academic and commercial partners beyond JLR's usual sources.
Leverton said, "The megatrends of urbanisation and digitalisation make connected urban mobility systems necessary and inevitable. Shared and private vehicles will share spaces with, and be connected to, public transit networks, so you can travel on demand and autonomously. That is a complex task, best achieved by working together with partners across the spectrum of vehicles, infrastructure and the digital world.
"With the technology and engineering power of Jaguar Land Rover, we can provide a unique opportunity for innovators to develop highly-functional urban mobility services, seamlessly integrated into everyday life."
Project Vector was unveiled at the opening of the National Automotive Innovation Centre, a £150m joint venture between JLR, Tata Motors and the University of Warwick.
Partnership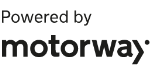 Need to sell your car?
Find your best offer from over 5,000+ dealers. It's that easy.