Jaguar Land Rover is developing a hydrogen fuel cell SUV
British firm is evaluating and looking into the development of a new hydrogen fuel cell SUV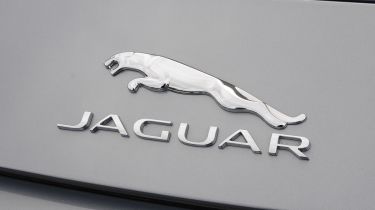 Jaguar Land Rover is looking into the development of a hydrogen fuel cell vehicle as part of a £73.5million Government funded programme into the automotive sector to help reduce carbon emissions. 
Known as Project Zeus, JLR is working on the technology with a number of UK-based partners, including Delta Motorsport, Marelli Automotive Systems and UKBIC. 
The project is in its infancy and will roll on for a number of years with all four companies playing a role in evaluating, analysing and developing hydrogen technology. Such a method will allow the technology to be brought to market much quicker than if JLR were to undertake it on its own. 
A document issued by the Department for Business, Energy & Industrial Strategy stated: "Working with world-class research and industry partners, Jaguar Land Rover is developing a prototype hydrogen fuel cell vehicle. The project will deliver a zero tailpipe emissions premium fuel cell SUV concept with Jaguar Land Rover attributes, such as long range, quick refill, towing, off road capabilities and low temperature performance."
JLR turned its attention to hydrogen fuel cell vehicles shortly after the launch of its first electric vehicle, the Jaguar I-Pace; with the company appointing Ralph Clague as Head of Hydrogen and Fuel Cells in March last year.
The Government statement added: "The project will help drive significant growth and capability in fuel cell electric vehicle design and manufacturing, providing a competitive edge in intellectual property and supply chain for the UK."
Given the early stages of the project, it's unclear when the fuel cell vehicle will launch and if the model will be badged as a Jaguar or Land Rover model.