Jaguar platform sharing talks and upmarket move revealed
Jaguar is set to move upmarket, while sharing tech with another car maker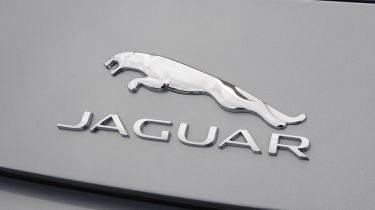 New Jaguar Land Rover CEO Thierry Bolloré has confirmed that Jaguar is talking to external partners about the brand's new all-electric platform.
Bolloré recently revealed that Jaguar would be reinventing its entire line-up of cars in 2025 as part of JLR's Reimagine plan, with the brand set to rival Tesla and Polestar by going all-electric. He also confirmed that Jaguar would not be sharing a platform with Land Rover, but would be developing its own bespoke architecture.
Now, however, talking at JLR's investor conference, Bolloré said that Jaguar was talking with "a selection of actors" to work with on a new all-electric platform.
Jaguar's decision to find a partner to work with "was a matter of scale and speed to go to market," according to Bolloré, but he said that "naturally there is massive appetite to work with us.
Bolloré is leaving the strategy for future Jaguars to JLR chief creative officer Gerry McGovern and the choice of platform would be dictated by the design team. "It has to respect the proportion of the designs," Bollore said.
Speaking to investors, Gerry McGovern said, "Great design begins with volume of proportions and clearly Jaguars will have quite significant different volumes of proportion compared to Land Rovers.
"Therefore, we need to look for opportunities out there in terms of architectures that we could utilise or refine to give the stunning jaw-dropping Jaguars I'm talking about."
However, former Aston Martin CEO Andy Palmer recently told Auto Express that using a third-party platform would instantly put design constraints on McGovern and his team.
"If they buy [a platform] from someone else they're constrained on design. There are something like 94 or 96 hard points on a platform, so the designer's job is almost joining the dots," said Palmer.
There is still a slim chance that Jaguar could develop its own platform, according to Bolloré. "It may be that we develop the platform internally, but it has to be design led," he said.
"There is no point doing what we are doing with Jaguar unless these products are drop dead gorgeous."
Jaguar's upmarket move 
Investors were told that Jaguar would be moving upmarket with plans to "modernise and reimagine Jaguar in the luxury space. The brand would "target wealthier, younger, urban, creatively minded group."
That will mean a more expensive positioning to hit Jaguar's revenue targets with lower volume than Jaguar manages with its current line-up. "This new brand will be lower volume, it will be more exclusive and it will be a true luxury experience from the product to the way we take it to market," said Gerry McGovern.
That was confirmed by Thierry Bolloré who insisted JLR would be targeting "profit over volume".
Land Rover will beat Jaguar to full electrification with an all-electric version of the next generation of Range Rover, due in 2024. That car will sit on JLR's MLA Flex platform, which was due to debut on this year's all-electric Jaguar XJ saloon. That car has now been axed as part of the Reimagine plan.
Partnership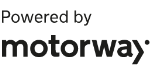 Need to sell your car?
Find your best offer from over 5,000+ dealers. It's that easy.
Do you think the future looks bright for Jaguar? Join the debate in the comments...